READINGS for 2007-11-14
EQUAL
For the Lord of all shows no partiality… – Wisdom 6:7
The issue of racism is huge in the US. Black against white. The Oscar for 2006 went to Crash, a film that exposed the nuances of racial prejudice. How whites were guilty of looking down on African Americans but how the opposite has also become true as a complete and opposite reaction.
In the Philippines, we have been spared from this. Our little jokes about the Chinese, for example, are nothing in comparison to Black vs. White issues.
However, we do show partiality in other ways.
Like we always are more patient and hospitable to Caucasians. Or pretty and light-skinned Filipinos get more respect than the more ordinary looking morenos/morenas. And what about how deferentially we treat those in positions of power or who visibly exude wealth?
This is probably why it is difficult for us to accept that the Lord sees all of us as equal. It is easy for us to say this or that person is a greater sinner than me. Or I have holier habits than that woman. Or I deserve more blessings than him.
But if we do this, aren't we fashioning Him into our image and likeness instead of the other way around? Let us learn to let God be God and not turn him into a god. Victoria L.
REFLECTION:
Do you treat people the same way or according to status or stature?
Lord of all, thank You for showing no partiality, except for the poor whom You gather closer to Yourself always.
1st READING
Wisdom 6:2-11
The greater the authority that we exercise, the more we should ensure that we exercise it well. Judgment will be far harsher on those who have been given more than those who have been given little. I tend to think that this should cause the rich and powerful to shudder in the boots so to speak, as they will have to give an account of how they have used all wealth and power they obtained on earth. Jesus makes it clear in the Gospels that this is not a matter to take lightly.
2 Hearken, you who are in power over the multitude and lord it over throngs of peoples! 3 Because authority was given you by the LORD and sovereignty by the Most High, who shall probe your works and scrutinize your counsels! 4 Because, though you were ministers of his kingdom, you judged not rightly, and did not keep the law, nor walk according to the will of God, 5 terribly and swiftly shall he come against you, because judgment is stern for the exalted — 6 for the lowly may be pardoned out of mercy but the mighty shall be mightily put to the test. 7 For the Lord of all shows no partiality, nor does he fear greatness, because he himself made the great as well as the small, and he provides for all alike; 8 but for those in power a rigorous scrutiny impends. 9 To you, therefore, O princes, are my words addressed that you may learn wisdom and that you may not sin. 10 For those who keep the holy precepts hallowed shall be found holy, and those learned in them will have ready a response. 11 Desire therefore my words; long for them and you shall be instructed.
P S A L M
Psalm 82:3-4, 6-7
R: Rise up, O God, bring judgment to the earth.
3 Defend the lowly and the fatherless; render justice to the afflicted and the destitute. 4 Rescue the lowly and the poor; from the hand of the wicked deliver them. (R) 6 I said: "You are gods, all of you sons of the Most High; 7 yet like men you shall die, and fall like any prince."
G O S P E L
Luke 17:11-19
What happened to the gratitude of the other nine healed lepers? Were they too busy rejoicing to remember to return to Jesus and give thanks? I do not know the answer to these questions but I do know that gratitude for any favor done is the least we can do for the person who has served us. There is no excuse for not thanking someone who has done something for you, even if they are paid to do it! It costs us little to be grateful,and it will ensure that we retain respect in the eyes of God.
11 As he continued his journey to Jerusalem, he traveled through Samaria and Galilee. 12 As he was entering a village, ten lepers met [him]. They stood at a distance from him 13 and raised their voice, saying, "Jesus, Master! Have pity on us!" 14 And when he saw them, he said, "Go show yourselves to the priests." As they were going they were cleansed. 15 And one of them, realizing he had been healed, returned, glorifying God in a loud voice; 16 and he fell at the feet of Jesus and thanked him. He was a Samaritan. 17 Jesus said in reply, "Ten were cleansed, were they not? Where are the other nine? 18 Has none but this foreigner returned to give thanks to God?" 19 Then he said to him, "Stand up and go; your faith has
saved you."
my reflections
think: The greater the authority that we exercise, the more we should ensure that we exercise it well.
_________________________________________________________

God's special verse/thought for me today________________
_________________________________________________________

T O D A Y ' S BLESSING LIST
Thank You Lord for: ____________________________________
_______________________________________________________
READ THE BIBLE IN ONE YEAR John 10-12
TRUE HOLINESS IS… PERFECTION IN CHARITY
The Pharisees called themselves the "separated ones" – the cream of the crop. Their name stems from the Aramaic word "perusim" which really means the "elite ones." Indeed, their struggle for holiness and righteous living makes them move away from persons they considered filthy and "BI" (Bad Influence).
In Christian history, the early monasteries and convents of priests and religious were built outside the city walls… and a good number were established on top of hills and mountains. This was also for the purpose of segregating the priests and the religious from the secularism that was in society. It was thought that the fool-proof way to holiness and purity of life was through avoidance, abstinence… and through a "flight from the world" mentality.
In addressing the Parables found in Luke 15 to the Pharisees and scribes, Jesus wants the Pharisees and us to realize that holiness should not be a shell that separates us from others. Rather, holiness should make us more and more act in the way of God – a way of love and compassion. This is what real holiness is: not the ability to make judgments over who is really bad and who is good, but the ability to better understand others with empathy. God himself – Jesus reveals in his Parables – is "love and compassion to the fullest." God rejoices not in the damnation of the lost… but in the recovery of the lost.
The Apostle Paul proclaimed to the Philippians (2:5ff) that Jesus, the Holy One of God, stripped himself of his Godly dignity and he took the form of humanity. In this manner, he raised us up to the dignity of God's children by his pouring out of self. In this process of self-emptying, we have doctrine and example. Fr DOMIE, SSP
REFLECTION QUESTION: SOMETHING TO DO: Pray for God's blessing over people you loved to judge. Include in your "Prayer for God's Blessing" also the good intentions for bar girls, drug addicts, hardened criminals, etc. Resolve to do this – that you will continue to be an intercessor for all these types of persons, and that you will continue to embrace them all in loving prayers.
May we follow Your example, and thus become holy, worthy to be called Your own.
St. Serapion, martyr, pray for us.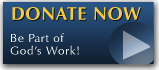 The FEAST is one of the happiest places on earth.

Click Here to find a Feast near you!
KERYGMA TV! is BACK
KERYGMA TV is on a new time slot and new channel Sundays 8 a.m. at IBC 13
Need Counseling? No Landline?
Now, you can use your mobile phone to call a friend for counseling at 09228407031. Or you may call our landlines 7266728, 7264709, 7259999 Mon-Fri 24-hrs, Sat 6am-5pm, Sun 6am-10am
BO BLOGS!
Go to Bo's Official Site and read his almost daily blog! Its not news, but thoughts and musings of Bo Sanchez. Get to know Bo in a more personal way --and find out what it means to live the life of a preacher. You get to enrich your faith as well.
DONATION
Remember to always donate your "first fruits"-not the last. Click on the "Donation" Box under the members menu - and you'll even see links to the nearest branches of the Banks where you can deposit.