READINGS for 2007-11-13
STATUS CHECK
"We are unprofitable servants..." – Luke 17:10
Status has a way of getting into you. When I started working for a multinational company, I was willing to do anything. It was 1985 and fresh graduates (even from top universities) had a terrible time looking for a job because of the bad political situation. So by the time this huge company took a chance on me, I had a terrific attitude. But as I got upgraded, promoted and had more glamorous roles in the company, I gained more competence and confidence.
Along with it came some degree of arrogance in what I did. What triggered it? Status.
On December 4, 1988 I gave my life to the Lord. I grew in knowledge and wisdom as I devoured His Word. I spent a lot of time in rayer. Yes, I endured persecution from my peers, my loved ones and relatives because of His grace. Nothing seemed to matter. I just wanted to do God's will.
Fulltime servants were regarded in high esteem. As time went on, I found myself obsessed in gaining God's favor by desiring to be called to fulltime service. God had to put a stop to all my services because I was missing the point. The reason? I was distracted with the status.
Time once again for a "status check." Ariel D.
REFLECTION:
Whether in our professional life, our spiritual life or in ministry, attachment to labels or "places of honor" can mean disaster. Desire for status can disguise itself in service. It can make the noblest cause a very selfish endeavor.
Thanks be to God, He has different ways to call our attention and get back on track.
Reveal to me what my status is in Your eyes.
1st READING
Wisdom 2:23-3:9
A fool does not recognize the true value of wisdom and virtue. A fool is often so foolish he/she does not even realize what he/she is missing. It is important that we all learn from the experiences of our lives. This is one way of acquiring wisdom. We can also learn from the wisdom of others and thus avoid having to repeat their mistakes. However we can get it, let us do so, and let us put the wisdom we have learned into practice.
23 God formed man to be imperishable; the image of his own nature he made him. 24 But by the envy of the devil, death entered the world, and they who are in his possession experience it. 3: 1 But the souls of the just are in the hand of God, and no torment shall touch them. 2 They seemed, in the view of the foolish, to be dead; and their passing away was thought an affliction 3 and their going forth from us, utter destruction. But they are in peace. 4 For if before men, indeed, they be punished, yet is their hope full of immortality; 5 chastised a little, they shall be greatly blessed, because God tried them and found them worthy of himself. 6 As gold in the furnace, he proved them, and as sacrificial offerings he took them to himself. 7 In the time of their visitation they shall shine, and shall dart about as sparks through stubble; 8 they shall judge nations and rule over peoples, and the LORD shall be their King forever. 9 Those who trust in him shall understand truth, and the faithful shall abide with him in love: Because grace and mercy are with his holy ones, and his care is with the elect.
P S A L M
Psalm 34:2-3, 16-17, 18-19
R: I will bless the Lord at all times.
1 [2] I will bless the LORD at all times; his praise shall be ever in my mouth. 2 [3] Let my soul glory in the LORD; the lowly will hear me and be glad. (R) 15 [16] The LORD has eyes for the just, and ears for their cry. 16 [17] The LORD confronts the evildoers, to destroy remembrance of them from the earth. (R) 17 [18] When the just cry out, the LORD hears them, and from all their distress he rescues them. 18 [19] The LORD is close to the brokenhearted; and those who are crushed in spirit he saves. (R)
G O S P E L
Luke 17:7-10
When it comes to obedience to God's will, that ought to be the priority in our lives. We should never seek to avoid it as to do so is a form of arrogance that will close us off to the grace of God in our lives. Today's Gospel challenges us to recognize our place before God and to act with humility and obedience. God is not an evil or even a hard taskmaster. His desire is only that we walk the path of love to eternal life.
7 "Who among you would say to your servant who has just come in from plowing or tending sheep in the field, 'Come here immediately and take your place at table'? 8 Would he not rather say to him, 'Prepare something for me to eat. Put on your apron and wait on me while I eat and drink. You may eat and drink when I am finished'? 9 Is he grateful to that servant because he did what was commanded? 10 So should it be with you. When you have done all you have been commanded, say, 'We are unprofitable servants; we have done what we were obliged to do.'"
my reflections
think: A fool does not recognize the true value of wisdom and virtue.
_________________________________________________________

God's special verse/thought for me today________________
_________________________________________________________

T O D A Y ' S BLESSING LIST
Thank You Lord for: ____________________________________
_______________________________________________________
READ THE BIBLE IN ONE YEAR John 8-9
WE OWE, WE OWE
I find the Gospel quite an embarrassing story to proclaim. On first hearing, the story sounds as if Jesus is saying "OK" to the Master's un-Christian way of treating a worker under him. Jesus' words sound as if he were antilaborer, and pro-elite. It is good to bear in mind, however, that Jesus'– in his storytelling–– did not mean to highlight the attitude of the Master, but the attitude of the servant. In the face of everything in life, Jesus would want us to see ourselves as servants. Therefore:
. We should live the art of receiving all from God.
There is nothing that we have in ourselves – not even our inspiration to do good–– which does not come from God. The initiative is always God's. When we do good – like what most servants experience – what we simply do is follow the Master's instructions, and respond to the opportunities that the Master gives to us to do good. We never do good on our own.
. We should never see our apostolates and ministries as ways of "earning" merits.
Since our doing good as servants is always in faithful response to the Master's instructions and created opportunities, we as servants can never be good to the point that we are above the Master's expectations! We do good only to the measure that the Master gives us. What we then think about as "merits" is actually nothing but "duty fulfilled in faithfulness to the Master's expectations." Come to think of it, in relation to God as our Master, the health, the breath, and the abilities we implore to do good are not even ours. They are all the Master's!
A bumper sticker on a car we were following along the highway read: "I owe, I owe so to work I go." This in truth is our state before God: we do not own… we owe, we owe. Fr. Domie, SSP
REFLECTION QUESTION: Go through your life – through all that you have, and through all that you are now. This much you owe the Lord. Do everything today in a spirit of praise and thanksgiving to God.
To You, Lord, do all I possess belong.
St. Frances Xavier Cabrini, virgin, pray for us.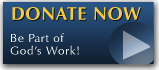 The FEAST is one of the happiest places on earth.

Click Here to find a Feast near you!
KERYGMA TV! is BACK
KERYGMA TV is on a new time slot and new channel Sundays 8 a.m. at IBC 13
Need Counseling? No Landline?
Now, you can use your mobile phone to call a friend for counseling at 09228407031. Or you may call our landlines 7266728, 7264709, 7259999 Mon-Fri 24-hrs, Sat 6am-5pm, Sun 6am-10am
BO BLOGS!
Go to Bo's Official Site and read his almost daily blog! Its not news, but thoughts and musings of Bo Sanchez. Get to know Bo in a more personal way --and find out what it means to live the life of a preacher. You get to enrich your faith as well.
DONATION
Remember to always donate your "first fruits"-not the last. Click on the "Donation" Box under the members menu - and you'll even see links to the nearest branches of the Banks where you can deposit.