READINGS for 2007-11-10
BIG BREAK
"The person who is trustworthy in very small matters is also trustworthy in great ones…" – Luke 16:10
I watched Tiger Woods' life story and read about Luciano Pavarotti. They had one interesting thing in common. They didn't really plan to get rich and famous. They just wanted to play golf and sing well respectively. So play golf and sing very well they did. And what happened next? Fame and fortune just insisted upon them.
In contrast I hear not a few people say, "They'll see what I can do when I get promoted!" or "I'll really pour out everything when I get out of this miserable job and work abroad!" or "I'll give it all on the actual game or show."
I hate to say it but this kind of attitude won't bring you anywhere. Because you have to prove yourself first where you are now – in your present job, in your hometown, in your practices – for that big break to come. Otherwise, it may never come.
Otherwise, you'll be eaten alive and drown in your "success" if you force yourself to it.
If you can't be trusted with bit parts, you won't land or stay long with the big roles.
So whether you're reviewing for a Monday quiz or submitting a report to your boss or rehearsing for a night's gig – give it your best shot! 'Cause every time you do well with the small matters, you're getting ready for the BIG BREAK! Alvin B.
REFLECTION:
Are you giving your all even with small assignments? Or do you only aim for bigger roles and projects?
Lord, help me remember that there are no big or small tasks but only things done with great love. Amen.
1st READING
Romans 16:3-9.16.22-27
Paul's Letter to the Romans draws to a close and so we are thankful for the wonderful insights that it has given us into the Christian life. It is important that we be willing to come back to the Scriptures time and time again in order to plumb the depths of their wisdom. It is here that we will learn the ways of Christ and what it means to be His disciple. Let us be committed to never allowing our Bibles to gather dust on the shelves!
3 Greet Prisca and Aquila, my co-workers in Christ Jesus, 4 who risked their necks for my life, to whom not only I am grateful but also all the churches of the Gentiles; 5 greet also the church at their house. Greet my beloved Epaenetus, who was the firstfruits in Asia for Christ. 6 Greet Mary, who has worked hard for you. 7 Greet Andronicus and Junia, my relatives and my fellow prisoners; they are prominent among the apostles and they were in Christ before me. 8 Greet Ampliatus, my beloved in the Lord. 9 Greet Urbanus, our co-worker in Christ, and my beloved Stachys. 16 Greet one another with a holy kiss. All the churches of Christ greet you. 22 I, Tertius, the writer of this letter, greet you in the Lord. 23 Gaius, who is host to me and to the whole church, greets you. Erastus, the city treasurer, and our brother Quartus greet you. 24 25 Now to him who can strengthen you, according to my gospel and the proclamation of Jesus Christ, according to the revelation of the mystery kept secret for long ages 26 but now manifested through the prophetic writings and, according to the command of the eternal God, made known to all nations to bring about the obedience of faith, 27 to the only wise God, through Jesus Christ be glory forever and ever. Amen.
P S A L M
Psalm 145:2-3, 4-5, 10-11
R: I will praise your name for ever, Lord.
2 Every day will I bless you, and I will praise your name forever and ever. 3 Great is the LORD and highly to be praised; his greatness is unsearchable. (R) 4 Generation after generation praises your works and proclaims your might. 5 They speak of the splendor of your glorious majesty and tell of your wondrous works. (R) 10 Let all your works give you thanks, O LORD, and let your faithful ones bless you. 11 Let them discourse of the glory of your kingdom and speak of your might. (R)
G O S P E L
Luke 16:9-15
Money is a very dangerous commodity both in small and large amounts. If we have too much, then we are tempted to put our trust in its power to save us from our earthly predicaments. If we have too little, we are tempted to envy and be jealous of those who have more than us, no matter how little more they may have! The best way to treat money is as if it was not your own and thus just a means by which we can serve our lives and those around us, always remembering that we are called to share the blessings that we are given.
9 "I tell you, make friends for yourselves with dishonest wealth, so that when it fails, you will be welcomed into eternal dwellings. 10 The person who is trustworthy in very small matters is also trustworthy in great ones; and the person who is dishonest in very small matters is also dishonest in great ones. 11 If, therefore, you are not trustworthy with dishonest wealth, who will trust you with true wealth? 12 If you are not trustworthy with what belongs to another, who will give you what is yours? 13 No servant can serve two masters. He will either hate one and love the other, or be devoted to one and despise the other. You cannot serve God and mammon." 14 The Pharisees, who loved money, heard all these things and sneered at him. 15 And he said to them, "You justify yourselves in the sight of others, but God knows your hearts; for what is of human esteem is an abomination in the sight of God."
my reflections
think:
Let us be committed to never allowing our Bibles to gather dust on the shelves!
_________________________________________________________

God's special verse/thought for me today________________
_________________________________________________________

T O D A Y ' S BLESSING LIST
Thank You Lord for: ____________________________________
_______________________________________________________
READ THE BIBLE IN ONE YEAR John 1-3
DISCIPLESHIP: A LIFETIME
The Gospel again reminds us of our identity as disciples of Jesus. We are made to realize that our experience of Jesus should not simply be an impression of a moment, but the touch of a lifetime. Whatever is our life, our livelihood… we are to be Christian disciples. And what are the constants in the life of a Christian disciple?
. CONTINUING TRANSFORMA TION OF EAR THLY LIFE.
Jesus says: "Make friends for yourselves with dishonest wealth." Whatever we have… God wants us to convert these for his service. Here, I am reminded of the touch of Jesus' grace on Zacchaeus. It was a chance meeting on the road… but Zacchaeus felt it a lifetime call to follow Jesus. Zacchaeus used his wealth taken from a sinful way of business to seal his option for Jesus. This much is the love of God for us. We are not left hopeless in the nadir of our sinfulness.
. CONSTANT EXAMEN OF SELF AS REGARDS EVER YTHING.
Jesus says ––"The person who is trustworthy in very small matters is also trustworthy in great ones." Nothing is too small and negligible before God. Everything counts; the smallest act of struggling to be faithful counts!
. PRACTICAL OUTLOOK IN LIFE.
Jesus preaches ––"The person who is trustworthy in very small matters is also trustworthy in great ones… If you are not trustworthy with dishonest wealth, who will trust you with true wealth." God, of course, can do miracles that seem to suspend the laws of nature. But these extraordinary occurrences are what they are… extraordinary. Many times, God opts to work with nature which, by the way, is also made by him.
. ORDER IN LIFE.
Jesus teaches: "No one can serve two masters. He will either hate one and love the other, or be devoted to one and despise the other…" To be diffused is to be confused.
. TOTAL ATTACHMENT TO JESUS AS MASTER
Jesus defines our relationship with him as his disciples as being able to see Him as "Master." This means to see Jesus as the source of all goodness, and the source of all reasons for being in our lives. It means full apprenticeship to Jesus. Fr. Domie, SSP
REFLECTION QUESTION: Think about your walk as a disciple. Which of the above ingredients of a disciple's life did you experience strongly? What events of your disciple's walk underscored these ingredients?
Thank you for calling us to be your disciples. Give us the grace to live lives that proclaim our identity in You. Amen.
St. Tiberius, martyr, pray for us.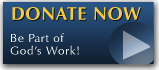 The FEAST is one of the happiest places on earth.

Click Here to find a Feast near you!
KERYGMA TV! is BACK
KERYGMA TV is on a new time slot and new channel Sundays 8 a.m. at IBC 13
Need Counseling? No Landline?
Now, you can use your mobile phone to call a friend for counseling at 09228407031. Or you may call our landlines 7266728, 7264709, 7259999 Mon-Fri 24-hrs, Sat 6am-5pm, Sun 6am-10am
BO BLOGS!
Go to Bo's Official Site and read his almost daily blog! Its not news, but thoughts and musings of Bo Sanchez. Get to know Bo in a more personal way --and find out what it means to live the life of a preacher. You get to enrich your faith as well.
DONATION
Remember to always donate your "first fruits"-not the last. Click on the "Donation" Box under the members menu - and you'll even see links to the nearest branches of the Banks where you can deposit.