READINGS for 2007-11-08
THANKS FOR THE PARTY!
"...the ninety-nine..." – Luke 15:4
"Thanks for the party!" That's what we always say when we have fun.
A sociologist who was writing a book about the difficulties of growing up in a large family asked the mother of 13 children: "Do you think all children deserve the full, impartial love and attention of a mother?"
"Of course," said the mother.
"Well, which of your children do you love the most?" he asked, hoping to catch her in a contradiction.
She answered, "The one who is sick until he gets well, and the one who is away until he gets home."
That mother's response reminds me of the shepherd who left 99 sheep to seek the one that was lost (Luke 15:4) and the woman who searched for the one coin (verse 8).
The religious leaders of Jesus' day resented the way He gave so much attention to sinners. They didn't know the heart of God. Besides, had they known that they were lost too and that God had so much love for them, at the same level that He had for those tax collectors and sinners, they would have stopped bleating.
Want to sponsor a party in heaven? Simply find a lost soul and lead him/her to return to God. Then you hear God say, "Thanks for the party!" Jon E.
REFLECTION:
What about sponsoring a heavenly party today? Who can you lead back to God today?
Lord, make it our joy, to bring sinners just like us, back to you. Amen.
1st REAEDING
Romans 14:7-12
We can never separate ourselves from the fact that we are living examples to others. Living examples of what, you may ask? Well, that is precisely the question that you need to answer of yourself. Paul tells us in his Letter to the Romans that our lives influence others. This is a scary proposition if we are not living holy lives, as it means we are leading people away from God! I am sure that you do not want to do that. Let us seek to be disciples of Jesus and ensure that we lead people to Him and not away from Him.
7 None of us lives for oneself, and no one dies for oneself. 8 For if we live, we live for the Lord, and if we die, we die for the Lord; so then, whether we live or die, we are the Lord's. '9 For this is why Christ died and came to life, that he might be Lord of both the dead and the living. 10 Why then do you judge your brother? Or you, why do you look down on your brother? For we shall all stand before the judgment seat of God; 11 for it is written: "As I live, says the Lord, every knee shall bend before me, and every tongue shall give praise to God." 12 So [then] each of us shall give an account of himself to God.
P S A L M
Psalm 27:1, 4, 13-14
R: I believe that I shall see the good things of the Lord in the land of the living.
1 The LORD is my light and my salvation; whom should I fear? The LORD is my life's refuge; of whom should I be afraid? (R) 4 One thing I ask of the LORD; this I seek, to dwell in the house of the LORD all the days of my life, that I may gaze on the loveliness of the LORD and contemplate his temple. (R) 13 I believe that I shall see the bounty of the LORD in the land of the living. 14 Wait for the LORD with courage; be stouthearted, and wait for the LORD. (R)
G O S P E L
Luke 15:1-10
God never abandons us to sin. He always seeks to draw us back into His love. If we are constantly finding ourselves caught up in all sorts of sins, then we need to examine the decisions that we are making that put us in such terrible situations. We know that it is not God's fault that we are there! The first step is recognizing that we want to get away from the sin. The next step is working out how to do this effectively. This is where the Holy Spirit can help; it is He who can give us the power to choose good over bad.
1 The tax collectors and sinners were all drawing near to listen to him, 2 but the Pharisees and scribes began to complain, saying, "This man welcomes sinners and eats with them." 3 So to them he addressed this parable. 4 "What man among you having a hundred sheep and losing one of them would not leave the ninety-nine in the desert and go after the lost one until he finds it? 5 And when he does find it, he sets it on his shoulders with great joy 6 and, upon his arrival home, he calls together his friends and neighbors and says to them, 'Rejoice with me because I have found my lost sheep.' 7 I tell you, in just the same way there will be more joy in heaven over one sinner who repents than over ninety-nine righteous people who have no need of repentance. 8 Or what woman having ten coins and losing one would not light a lamp and sweep the house, searching carefully until she finds it? 9 And when she does find it, she calls together her friends and neighbors and says to them, Rejoice with me because I have found the coin that I lost.' 10 In just the same way, I tell you, there will be rejoicing among the angels of God over one sinner who repents."
my reflections
think: God never abandons us to sin. He always seeks to draw us back into His love.
_________________________________________________________

God's special verse/thought for me today________________
_________________________________________________________

T O D A Y ' S BLESSING LIST
Thank You Lord for: ____________________________________
_______________________________________________________
READ THE BIBLE IN ONE YEAR Luke 21-22
YOU ARE IMPORTANT IN GOD'S EYES
There are two stories today — the lost sheep and the lost coin. What do these two stories imply? Jesus was answering the accusation of the righteous ones who did not like Him welcoming outcasts and even eating with them. Jesus uses table of fellowship to teach us that He treated everyone equally, irrespective of the status and to show them the respect that was missing from the scribes and Pharisees. What Jesus reveals in the two short stories today shows that everyone is important to God.
This importance is shown in the willingness of the shepherd to leave his ninety-nine other sheep to look for the one that was lost. Normally, no shepherd would do this. Jesus want to remind us that everyone has equal value in God's eyes. This truth is similarly expressed in the story of the woman who lost a coin and was prepared to look all over her house for it and, after finding it, was willing to celebrate with her neighbors, which most likely cost more than the coin that was found. Jesus wants to show us God's willingness to search for one person who has gone astray.
How do we compare with God in the way we treat one another? If we really believe that God is now dwelling amongst us. He is really present in our midst but is hidden in the people we encounter in our daily lives. Hence if we want to see God, we have only to look at the faces of the people we meet, especially the faces of the poor and disadvantaged. But unfornately, we have not really grasped the significance of the Incarnation of Jesus and we treat each other as if we were strangers. We are being challenged daily to treat each other with the same respect that we give to God. We are constantly being dared to change to become more and more like Jesus who, like His Father, measures the value of each person with the same measuring stick. Bro. Pete F.
REFLECTION QUESTION: How do I treat the different people I encounter evry day?
Lord, You are teaching me that every person is important in Your eyes and tha You would go to the ends of the earth to search for even one lost person. Help me to have the same attitude. Help me to see each person as an image of You.
St. Castorius, martyr, pray for us.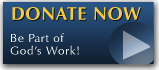 The FEAST is one of the happiest places on earth.

Click Here to find a Feast near you!
KERYGMA TV! is BACK
KERYGMA TV is on a new time slot and new channel Sundays 8 a.m. at IBC 13
Need Counseling? No Landline?
Now, you can use your mobile phone to call a friend for counseling at 09228407031. Or you may call our landlines 7266728, 7264709, 7259999 Mon-Fri 24-hrs, Sat 6am-5pm, Sun 6am-10am
BO BLOGS!
Go to Bo's Official Site and read his almost daily blog! Its not news, but thoughts and musings of Bo Sanchez. Get to know Bo in a more personal way --and find out what it means to live the life of a preacher. You get to enrich your faith as well.
DONATION
Remember to always donate your "first fruits"-not the last. Click on the "Donation" Box under the members menu - and you'll even see links to the nearest branches of the Banks where you can deposit.