READINGS for 2007-11-06
THE "EXCUSE-PEOPLE"
"But one by one, they all began to make excuses." – Luke 14:18
Many are "Excuse People": They're experts in making excuses when you invite them to any activity for the Lord. They would say yes, but at the last hour get sick, or say their grandparent or their pet or toenail died, etc.
Then sickness, or poverty, a legal suit, tragedy or accident, strikes. They remember the first invitation and now respond. They say that they should have responded earlier, they realize that all the things that happened ushered them into the invitation.
Then there are a few "Response People": They immediately respond to the invitation to "taste and see the goodness of the Lord," and become consistent, zealous and active in their ministry. But here lies the big WHY?
Bad things still happen: sickness, accidents, tragedy, etcetera.
I learned the answer the hard way. My first invitation was when I almost got killed in a frat rumble. I was already in the renewal but suffered a grave sickness, our first pregnancy didn't happen and I had a freak accident (my car was crushed by a trailer truck).
The answer? Your "yes" should be lived daily and proven against all odds. God doesn't deserve our excuses. Live out your response. Obet C.
REFLECTION:
Does our yes continue to mean yes?
O Great Amen, make me experience Your big YES when I give my small yeses.
1st READING
Romans 12:5-16
Paul encourages people to be faithful to using the gifts that they have been given rather than worrying about seeking the gifts that they do not have. One of the quickest ways of destroying a community is for people to become competitive and value some gifts more than others and so focus unduly upon them to the detriment of the rest. This will lead to an imbalance in the life of the community to the point that it will eventually collapse.
5 We, though many, are one body in Christ and individually parts of one another. 6 Since we have gifts that differ according to the grace given to us, let us exercise them: if prophecy, in proportion to the faith; 7 if ministry, in ministering; if one is a teacher, in teaching; 8 if one exhorts, in exhortation; if one contributes, in generosity; if one is over others, with diligence; if one does acts of mercy, with cheerfulness. 9 Let love be sincere; hate what is evil, hold on to what is good; 10 love one another with mutual affection; anticipate one another in showing honor. 11 Do not grow slack in zeal, be fervent in spirit, serve the Lord. 12 Rejoice in hope, endure in affliction, persevere in prayer. 13 Contribute to the needs of the holy ones, exercise hospitality. 14 Bless those who persecute [you], bless and do not curse them. 15 Rejoice with those who rejoice, weep with those who weep. 16 Have the same regard for one another; do not be haughty but associate with the lowly.
P S A L M
Psalm 131:1, 2, 3
R: In you, O Lord, I have found my peace.
1 O LORD, my heart is not proud, nor are my eyes haughty; I busy not myself with great things, nor with things too sublime for me. (R) 2 Nay rather, I have stilled and quieted my soul like a weaned child. Like a weaned child on its mother's lap, so is my soul within me.(R) 3 O Israel, hope in the LORD, both now and forever. (R)
G O S P E L
Luke 14:15-24
If the people who are invited to the party will not come, then the Master will invite others in their place. The critical point to remember here is that once others have been invited, there may not be room for you to attend anymore. In this way, Jesus encourages us to embrace the moments of grace that come to us in our lives as we can never know when or if there will be another. An invitation is exactly that, an invitation; it benefits no one until it is accepted.
15 One of his fellow guests on hearing this said to him, "Blessed is the one who will dine in the kingdom of God." 16 He replied to him, "A man gave a great dinner to which he invited many. 17 When the time for the dinner came, he dispatched his servant to say to those invited, 'Come, everything is now ready.' 18 But one by one, they all began to excuse themselves. The first said to him, 'I have purchased a field and must go to examine it; I ask you, consider me excused.' 19 And another said, 'I have purchased five yoke of oxen and am on my way to evaluate them; I ask you, consider me excused.' 20 And another said, 'I have just married a woman, and therefore I cannot come.' 21 The servant went and reported this to his master. Then the master of the house in a rage commanded his servant, 'Go out quickly into the streets and alleys of the town and bring in here the poor and the crippled, the blind and the lame.' 22 The servant reported, 'Sir, your orders have been carried out and still there is room.' 23 The master then ordered the servant, 'Go out to the highways and hedgerows and make people come in that my home may be filled. 24 For, I tell you, none of those men who were invited will taste my dinner.'"
my reflections
think: How well are you using your talents?
________________________________________________________

God's special verse/thought for me today________________
_________________________________________________________

T O D A Y ' S BLESSING LIST
Thank You Lord for: ____________________________________
_______________________________________________________
READ THE BIBLE IN ONE YEAR Luke 16-18
ADVANCED HINDRANCES IN OUR RELATIONSHIP WITH GOD
I get the following "breakthrough" reflections from the Parable of the Wedding Banquet:
First, I realize that God is an INCLUSIVE GOD. He can adapt to those who have money to buy a new piece of land or five yoke of oxen. He can also feast with the poor, lame, crippled and blind who live in the alleys and by-ways. He is a God who cannot be simply beholden to one class of people. He treats all equally and lovingly. So must we. We must be able to love all – be open to all. Our blessings to be in–"good circles" must not make us look down on the masses. Likewise, our dedication and love for the welfare of the masses should not make us harbor bitterness for the rich. The rich could also be poor in another aspect. The Marxist doctrine of class struggle is not in anyway compatible with a Godly view. "Preferential option for the poor," as the Church spoused it from the inspiration of the Gospel, is not an exclusion doctrine… but an inclusion doctrine that aims to reach out to those who are most often isolated and marginalized by consumerist society.
Second, I realize that as we grow closer in our relationship with God, the big hindrances are no longer our sins… but our legitimate and good concerns. The neophyte of spiritual life must contend with sins and temptations. Those of us who have advanced in our spiritual walk, however, it is the good things we enjoy – such as our love for work, our love for family, to name a few – that we have to contend with. Good as these may be, they can turn into personal attachments that make us forget God who is the source and giver of all that is good. Fr. Domie, SSP
REFLECTION QUESTION: What fine things of life do you personally enjoy? Do possessing these things make you closer to God, and be more concerned with those who have less? Honestly, can you still say that you are detached from these fine things of living?
Let me always choose You above all good things. You are the Best.
St. Atticus, martyr, pray for us.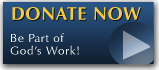 The FEAST is one of the happiest places on earth.

Click Here to find a Feast near you!
KERYGMA TV! is BACK
KERYGMA TV is on a new time slot and new channel Sundays 8 a.m. at IBC 13
Need Counseling? No Landline?
Now, you can use your mobile phone to call a friend for counseling at 09228407031. Or you may call our landlines 7266728, 7264709, 7259999 Mon-Fri 24-hrs, Sat 6am-5pm, Sun 6am-10am
BO BLOGS!
Go to Bo's Official Site and read his almost daily blog! Its not news, but thoughts and musings of Bo Sanchez. Get to know Bo in a more personal way --and find out what it means to live the life of a preacher. You get to enrich your faith as well.
DONATION
Remember to always donate your "first fruits"-not the last. Click on the "Donation" Box under the members menu - and you'll even see links to the nearest branches of the Banks where you can deposit.