READINGS for 2007-11-04
THE GREATEST BANQUET
"Zacchaeus, come down quickly..." – Luke 19:5
One of the favorite paintings of my Dad is the Last Supper. Whenever I see it, I am reminded of the significant moments in the life of Jesus. Jesus loves meals.
To make an impact in the lives of His followers, Jesus invited them to a meal. His first miracle, witnessed by His followers, was at a wedding feast when He turned water to wine.
When He wanted to change the life of a person He invited him to dine with him. Zacchaeus, a traitor and sinner, decided to change his life during a meal shared with Jesus. To instruct them to serve one another, Jesus washed His disciples' feet and ate with them during His final supper.
To assure Peter of His love and forgiveness, Jesus expressed it during a picnic near the shore. Today, Jesus is inviting you to a meal, the Eucharist. It is Christ's meal with you. It is the greatest meal in the universe. It is a meal that can impact your life. A meal that assures you of His love.
Jesus invites you to the greatest banquet of all. Will you also invite Him to a meal in your house, in your home?
Come, Jesus wants to stay in your house forever. Arun G.
REFLECTION:
Has the Eucharist become an ordinary event in your life? Ask God to renew your fervor for His meal.
I invite You too, Jesus. Come stay in my house.
1st READING
Wisdom 11:22—12:1
Mercy is one of the essential constituents of love. Without mercy love is empty because more often than not it will find itself excluding people because of their sins, rather than including them. God has infinite patience with us and he is willing to overlook our faults simply because of His nature as love, seeking to draw us to Himself because He knows that is where we will be most fulfilled in our lives. As we seek to love those around us, let us try to draw from His example in all that we say and do.22 Before you the whole universe is as a grain from a balance, or a drop of morning dew come down upon the earth. 23 But you have mercy on all, because you can do all things; and you overlook the sins of men that they may repent. 24 For you love all things that are and loathe nothing that you have made; for what you hated, you would not have fashioned. 25 And how could a thing remain, unless you willed it; or be preserved, had it not been called forth by you? 26 But you spare all things, because they are yours, O LORD and lover of souls, 12: 1 for your imperishable spirit is in all things!
P S A L M
Psalm 145:1-2, 8-9, 10-11, 13, 14
R: I will praise your name for ever, my king and my God.
1 I will extol you, O my God and King, and I will bless your name forever and ever. 2 Every day will I bless you, and I will praise your name forever and ever. (R) 8 The LORD is gracious and merciful, slow to anger and of great kindness. 9 The LORD is good to all and compassionate toward all his works. (R) 10 Let all your works give you thanks, O LORD, and let your faithful ones bless you. 11 Let them discourse of the glory of your kingdom and speak of your might. (R) 13 The LORD is faithful in all his words and holy in all his works. 14 The LORD lifts up all who are falling and raises up all who are bowed down. (R)
2nd READING
2 Thessalonians 1:11—2:2
At every age in the Church there seem to be people willing to predict the imminent return of the Lord. I would not waste my time and energy listening to such predictions as there is no way that anyone knows the time or hour. Let us instead seek to prepare the way for Jesus' coming by building the faith community with the gifts that God has given us. This is the best preparation for the Day of the Lord that there is. Let us put our heads down and work on growing in holiness rather than worrying about things that we can do nothing about.
11 We always pray for you, that our God may make you worthy of his calling and powerfully bring to fulfillment every good purpose and every effort of faith, 12 that the name of our Lord Jesus may be glorified in you, and you in him, in accord with the grace of our God and Lord Jesus Christ. 2: 1 We ask you, brothers, with regard to the coming of our Lord Jesus Christ and our assembling with him, 2 not to be shaken out of your minds suddenly, or to be alarmed either by a "spirit," or by an oral statement, or by a letter allegedly from us to the effect that the day of the Lord is at hand.
G O S P E L
Luke 19:1-10
Zacchaeus has the right idea! On realizing that he is a sinner he does all that is within his power to right the wrongs that he has committed and step out on embracing a new life of honesty and justice. If we can, we should repair any of the wrongs we have caused through sin. Let us seek to be righteous in this aspect of our life so that we will one day stand before the Lord with a pure heart, not one that is far distant from Him and His ways.
1 At that time, Jesus came to Jericho and intended to pass through the town. 2 Now a man there named Zacchaeus, who was a chief tax collector and also a wealthy man, 3 was seeking to see who Jesus was; but he could not see him because of the crowd, for he was short in stature. 4 So he ran ahead and climbed a sycamore tree in order to see Jesus, who was about to pass that way. 5 When he reached the place, Jesus looked up and said to him, "Zacchaeus, come down quickly, for today I must stay at your house." 6 And he came down quickly and received him with joy. 7 When they all saw this, they began to grumble, saying, "He has gone to stay at the house of a sinner." 8 But Zacchaeus stood there and said to the Lord, "Behold, half of my possessions, Lord, I shall give to the poor, and if I have extorted anything from anyone I shall repay it four times over." 9 And Jesus said to him, "Today salvation has come to this house because this man too is a descendant of Abraham. 10 For the Son of Man has come to seek and to save what was lost."
my reflections
think: Mercy is one of the essential constituents of love.
_________________________________________________________

God's special verse/thought for me today________________
_________________________________________________________

T O D A Y ' S BLESSING LIST
Thank You Lord for: ____________________________________
_______________________________________________________
READ THE BIBLE IN ONE YEAR Luke 11-12
SABBATH PAUSE
My weekly time with God
THANK YOU LIST
Things to be grateful for from the past week
________________________________________________________________
________________________________________________________________
_________________________________________________________________
SPECIAL NEEDS
Things to ask God for in the coming week
________________________________________________________________
_________________________________________________________________
________________________________________________________________
HIDDEN TREASURE
Most important word God told me this week
________________________________________________________________
_________________________________________________________________
_________________________________________________________________
GOD AND US: A LOVE STORY
Falling in love is such a wonderful experience. This exciting experiencehappens because both parties are open to the grace of love. The young suitor would do everything to attract attention and pursue the beloved. The beloved, on the other hand, may do nothing aggressive… but she would manifest her interest in a relationship by creating an opening… an opportunity for the lover to make his moves. The next steps then simply unfold: boy meets girl, and they hopefully start on a relationship that leads to a happy ever-after ending.
Theologians and spiritual writers often refer to our relationship with God as a love affair. Our Gospel this Sunday makes us realize how this is truly so. Jesus, the Father's ambassador, is the exemplification of a great lover… who loves us no matter what. Zacchaeus represents each of us: sinful, ugly, undeserving. Jesus does everything to attract our attention and pursue us. The Gospel says: Jesus planned to pass by. Zacchaeus, in turn, perhaps tired of his past and sinful ways… filled with emptiness and boredom… did something quite unlikely for his social standing as "chief tax collector" of Jericho. He climbed a sycamore tree. He never said anything… he never screamed as many would have done from among the crowd. But what he did was enough opening and opportunity for the Lord to single him out. Jesus then proposed to him: "Zacchaeus, come down quickly, for today I must stay at your house." And the rest is a happy ever-after ending.
See… God in Jesus does not ask for something impossible and hard.
Just create the opening. No buts or ifs. The rest is grace. Fr. Domie, SSP
REFLECTION QUESTION: God in Jesus does not ask for something impossible and hard. Just create the opening. No buts or ifs. The rest is grace.
O, Jesus, Great Love of the Father, we adore you. Jesus, Great Amen of the Father, we praise you. Jesus, Only Son of the Living and Loving God, Splendor of the Father, we worship you. Jesus, light eternal, joy of the angels, hope of sinners, we glorify you. Jesus, friend of all, gentle and humble of heart, we love you with all our hearts. O, Jesus, we love and adore you. Amen.
St. Modesta, abbess, pray for us.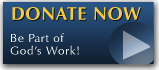 The FEAST is one of the happiest places on earth.

Click Here to find a Feast near you!
KERYGMA TV! is BACK
KERYGMA TV is on a new time slot and new channel Sundays 8 a.m. at IBC 13
Need Counseling? No Landline?
Now, you can use your mobile phone to call a friend for counseling at 09228407031. Or you may call our landlines 7266728, 7264709, 7259999 Mon-Fri 24-hrs, Sat 6am-5pm, Sun 6am-10am
BO BLOGS!
Go to Bo's Official Site and read his almost daily blog! Its not news, but thoughts and musings of Bo Sanchez. Get to know Bo in a more personal way --and find out what it means to live the life of a preacher. You get to enrich your faith as well.
DONATION
Remember to always donate your "first fruits"-not the last. Click on the "Donation" Box under the members menu - and you'll even see links to the nearest branches of the Banks where you can deposit.