READINGS for 2007-11-01
Solemnity of All Saints' Day
MONASTERY IN MY HEART
Blessed are the pure in heart… – Mathew 5:8
Once upon a time, I wanted to be a monk.
No kidding.
Oh, to be away from it all! Away from the material things, the dizzying pace, and the anxieties of this age. Imagine: No malls. No cell phones. No emails. No TV. No newspapers. And no worldly temptations. Just a brown cassock, a pair of sandals, a tin bowl and a rosary. Wow. How can you be more pure than that?
Today, I no longer want to be a monk.
(When I'm in a noisy mall, once in a while, it still creeps up on me.) I've also realized we don't have to be a monk to be pure in heart. Because purity comes from our motives, not from our actions: If we do everything we do because of love, we'll be pure in heart. (In fact, we can be a monk for the wrong motives—escaping from responsibility, selfishness and immaturity.) I've realized that if everything I do is done because I love, whether it be preaching or building a business, raising my children or selling a product, leading a prayer meeting or counting money, I will have a pure heart.
If I'm able to do that, the monastery is my heart—wherever I go. Bo S.
REFLECTION:
Ask yourself. Are you doing anything right now that's not done because of love?
Lord, help me to do everything I do because of love. Purify my motives. Purify my heart.
1st READING
Revelation 7:2-4.9-14
Sometimes I like to picture the description of the saints giving praise to God as we have here in the First Reading. It is inspiring to think that I, indeed all of us, are called to be a part of such a glorious gathering. We celebrate today the Feast of All Saints in order to remind ourselves of the call to become a saint ourselves. God wants nothingless than this for us all! It may be that none of us will ever be declared saints by the Vatican process, but this should not stop us from aspiring to sainthood.
2 Then I saw another angel come up from the East, holding the seal of the living God. He cried out in a loud voice to the four angels who were given power to damage the land and the sea, 3 "Do not damage the land or the sea or the trees until we put the seal on the foreheads of the servants of our God." 4 I heard the number of those who had been marked with the seal, one hundred and forty-four thousand marked from every tribe of the Israelites. 9 After this I had a vision of a great multitude, which no one could count, from every nation, race, people, and tongue. They stood before the throne and before the Lamb, wearing white robes and holding palm branches in their hands. 10 They cried out in a loud voice: "Salvation comes from our God, who is seated on the throne, and from the Lamb." 11 All the angels stood around the throne and around the elders and the four living creatures. They prostrated themselves before the throne, worshipped God, 12 and exclaimed: "Amen. Blessing and glory, wisdom and thanksgiving, honor, power, and might be to our God forever and ever. Amen." 13 Then one of the elders spoke up and said to me, "Who are these wearing white robes, and where did they come from?" 14 I said to him, "My lord, you are the one who knows." He said to me, "These are the ones who have survived the time of great distress; they have washed their robes and made them white in the blood of the Lamb."
P S A L M
Psalm 24:1-2, 3-4, 5-6
R: Lord, this is the people that longs to see your face.
1 The LORD's are the earth and its fullness; the world and those who dwell in it. 2 For he founded it upon the seas and established it upon the rivers. (R) 3 Who can ascend the mountain of the LORD? Or who may stand in his holy place? 4 One whose hands are sinless, whose heart is clean, who desires not what is vain. (R) 5 He shall receive a blessing from the LORD, a reward from God his savior. 6 Such is the race that seeks for him, that seeks the face of the God of Jacob. (R)
2nd READING
1 John 3:1-3
A saint is simply someone who realizes that he is a child of God and allows this truth to become the formative influence in his or her life. There is no truth more important than this one; to grasp it fully is to give ourselves the greatest opportunity to become saints. We see in the example of Jesus' life and ministry that He always stands firm in His knowledge that He is a Son of God and that being a son confers on Him a dignity so great that he knew God would vindicate His every action.
1 See what love the Father has bestowed on us that we may be called the children of God. Yet so we are. The reason the world does not know us is that it did not know him. 2 Beloved, we are God's children now; what we shall be has not yet been revealed. We do know that when it is revealed we shall be like him, for we shall see him as he is. 3 Everyone who has this hope based on him makes himself pure, as he is pure.
G O S P E L
Matthew 5:1-12
The Beatitudes are sometimes called the New Law in reference to the way that they are interpretative tools with which we can understand the 10 Commandments more fully. These attitudes of heart describe for us the preconditions for a holy life in imitation of Jesus. It is not just a matter of knowing what they mean but of putting them in placein our lives so that all we do and say and think comes from their foundation.
1 When he saw the crowds, he went up the mountain, and after he had sat down, his disciples came to him. 2 He began to teach them, saying: 3 "Blessed are the poor in spirit, for theirs is the kingdom of heaven. 4 Blessed are they who mourn, for they will be comforted. 5 Blessed are the meek, for they will inherit the land. 6 Blessed are they who hunger and thirst for righteousness, for they will be satisfied. 7 Blessed are the merciful, for they will be shown mercy. 8 Blessed are the clean of heart, for they will see God. 9 Blessed are the peacemakers, for they will be called children of God. 10 Blessed are they who are persecuted for the sake of righteousness, for theirs is the kingdom of heaven. 11 Blessed are you when they insult you and persecute you and utter every kind of evil against you falsely because of me. 12 Rejoice and be glad, for your reward will be great in heaven."
my reflections
think: A saint is simply someone who realizes that he is a child of God and allows this truth to become the formative influence in his or her life.
_________________________________________________________

God's special verse/thought for me today________________
_________________________________________________________

T O D A Y ' S BLESSING LIST
Thank You Lord for: ____________________________________
_______________________________________________________
READ THE BIBLE IN ONE YEAR Luke 6-7
GETTING TO KNOW THE SAINTS
Saint Bruno
Saint Bruno was born in c.1030 at Cologne, Germany.
After his education at Paris then in France, he served as a professor of theology for 18 years. When he was offered an important position in the diocese of Rheims, the saint realized that he wanted to devote his time alone with Jesus.
With the help of Saint Hugh of Grenoble who provided the hidden desert Chartreuse, Saint Bruno and his friends began the Carthusian order. They established in the desert a church and small huts to live in. For six years, the monks lived a very happy life, working in the fields, fasting and praying. Saint Bruno was noted for being a cheerful and active man. He did not want to see his monks sad.
In 1090, the saint was asked by his former student Pope Urban II to serve as his advisor in Rome. Saint Bruno did not want to leave his order but he whole-heartedly obeyed. Bruno served Pope Urban II well. Years later, he was finally given permission to live a monk s life. With a new set of disciples, he began again in Calabria, Italy. Saint Bruno died in 1101 at Torre, Calabria. He was buried in the church of Saint Stephen at Torre.
http://www.daughtersofstpaul.com/saintday/m10.html#BM3
http://www.catholic-forum.com/saints/saintb14.htm
Saint Godfrey of Amiens
Godfrey was born in c.1066 at Soissons, France. He was raised in the Benedictine Abbey of Mont-Saint-Quentin, thus, this influence inspired him to serve as a Benedictine monk. Years later, Godfrey was ordained priest by Bishop Radbod II of Noyon.
In 1096, he became abbot of Nogent-sous-Coucy. He rebuilt, restored and revitalized the abbey. He brought more people to the Order by inviting more nuns and children. Saint Godfrey was offered various positions in the Church — abbot of Saint-Remi, archbishop of Rheims and bishop of Amiens — to which he all refused for the feeling of unworthiness. King Philip and the Council of Troyes ordered him to take the bishopric of Amiens. Saint Godfrey finally obeyed. The new bishop was known for his strictness. He enforced clerical celibacy and opposed drunkenness and simony.
Saint Godfrey of Amiens died in c.1115.
http://www.daughtersofstpaul.com/saintday/m11.html#BM3
http://www.catholic-forum.com/saints/saintg6r.htm
Solemnity of All Saints Day
OUR DESTINY IS FOR ALL TO BE SAINTS
Today's festivity, which honors all the men and women who died in heroic witness to the Christian Faith and to Christian virtues, originated around the 7th century. In 608 AD, the Roman emperor turned over to Pope Boniface IV the Pantheon, a
pagan edifice dedicated to the worship of all (pan) gods (theon). The structure, one of the famous landmarks of Rome, was built by Emperor Hadrian. The Pope, then, dedicated the building as a Christian church to honor the Blessed Virgin Mary and all the saints.
In celebrating the feast of "All Saints" the Church declares through her liturgy:
. SAINTS ARE A MUL TITUDE.
We celebrate the feasts of known saints like St. Thomas Aquinas (Jan 28), St. Augustine (Aug 28), St. Therese of Lisieux (Oct 1). But there are many other men and women who may not have been beatified nor canonized… yet they are now enjoying a beatific vision of God. The Book of Revelations declares:
"I had a vision of a great multitude, which no one could count, from every nation, race, people and tongue. They stood before the throne and before the Lamb, wearing white robes and holding palm branches in their hands" (7:9).
Today's feast is like the tradition of the "Unknown Soldier" which honors not only the known combatants… but also the loyal and unknown combatant in war.
. OURCALL IST O BESAINTS.
St. Augustine once thought: if ordinary men and women can be saints, why not me? The celebration of all saints also serves to encourage us to see that we are called to be holy, and that holiness is possible for the most ordinary and unknown person.
. THE WAY TO SAINTHOOD IS TRANSFORMA TION, AND TRANSPOSITION.
The road map to Holiness is the "Beatitudes." These beatitudes make us realize that sainthood means embracing a life of simplicity, and compassion. They demonstrate to us that it is not the arrogant, the warlike and violent, the hedonist, the unjust and the oppressor who will have the last words. This world is passing, and the eternal one involves a reversal of worldly values. Fr. Domie, SSP
REFLECTION QUESTION: Our call is to be Saints. Ready?
Jesus, your Son, loved to call you "Abba." It is your great plan that we not only share the gift of your life and creation in this world. You want us to be with you forever in your Eternal Kingdom. Send us your Spirit, and in whatever state of life we are in, let your Spirit assist us so that we may become saints. Amen.
St. Austremonius, bishop and missionary, pray for us.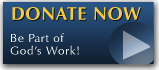 The FEAST is one of the happiest places on earth.

Click Here to find a Feast near you!
KERYGMA TV! is BACK
KERYGMA TV is on a new time slot and new channel Sundays 8 a.m. at IBC 13
Need Counseling? No Landline?
Now, you can use your mobile phone to call a friend for counseling at 09228407031. Or you may call our landlines 7266728, 7264709, 7259999 Mon-Fri 24-hrs, Sat 6am-5pm, Sun 6am-10am
BO BLOGS!
Go to Bo's Official Site and read his almost daily blog! Its not news, but thoughts and musings of Bo Sanchez. Get to know Bo in a more personal way --and find out what it means to live the life of a preacher. You get to enrich your faith as well.
DONATION
Remember to always donate your "first fruits"-not the last. Click on the "Donation" Box under the members menu - and you'll even see links to the nearest branches of the Banks where you can deposit.