READINGS for 2007-10-31
CHILD OF GOD
We know that in all things God works for good with those who love Him; those He has called according to His purpose. – Romans 8:28
Even when I was newly incarcerated, the words under Romans 8:28 that anything that happened in my life was always for my own good had already pierced my being.
Spending almost half of my 57 years on earth languishing in prison had many effects.
First: To live away from one's beloved especially with growing children is excruciating for a mother like me.
Second: To be devastated for so long a time, which my family experienced too.
Third: The condemnation of the society plus the abandonment of my loved ones as a result of long separation.
Fourth: The loss of my ever beloved husband that I could not do anything about even when my presence was needed most.
Fifth: The stigma that goes with my being an ex-convict can never be "deleted" from my life.
Nevertheless, because of my strong faith in the power and divine mercy of my God, everything turned out for my good because I am now a child of God! Beth C.
REFLECTION:
Keep on doing what you have believed will benefit you – spiritually!
Thank You, Lord, for the grace of faith that You inculcated in me throughout my lifetime.
1st READING
Romans 8:26-30
The Holy Spirit will provide us with both the means and the words we need to bring the Gospel to others. All we have to do is make ourselves available as His instrument to do this. This is not necessarily an easy task as it means committing ourselves to living a Christian lifestyle without compromise. We should also be on the lookout for opportunities to share the Gospel with others regardless of what the cost might be to us personally.
26 The Spirit too comes to the aid of our weakness; for we do not know how to pray as we ought, but the Spirit itself intercedes with inexpressible groanings. 27 And the one who searches hearts knows what is the intention of the Spirit, because it intercedes for the holy ones according to God's will. 28 We know that all things work for good for those who love God, who are called according to his purpose. 29 For those he foreknew he also predestined to be conformed to the image of his Son, so that he might be the firstborn among many brothers. 30 And those he predestined he also called; and those he called he also justified; and those he justified he also glorified.
P S A L M
Psalm 13:4-5, 6
R: My hope, O Lord, is in your mercy.
3 [4] Look, answer me, O LORD, my God! Give light to my eyes that I may not sleep in death 4 [5] lest my enemy say, "I haveovercome him"; lest my foes rejoice at my downfall. (R) 5 [6] Though I trusted in your kindness. Let my heart rejoice in your salvation; let me sing of the LORD, "He has been good to me." (R)
G O S P E L
Luke 13:22-30
Sometimes the only comfort I have when I witness the vast disparity between the rich and the poor of this world is the promise of Jesus, "Yes, there are those now last who will be first, and those now first who will be last." This is a reminder to us all of the justice of God and also the duty we have to ensure a more equitable distribution of the world's resources. This cannot be left up to the economic powers of our day alone. They will never do this. We must seek to do what little or large things we can in order to redress the present imbalance.
22 He passed through towns and villages, teaching as he went and making his way to Jerusalem. 23 Someone asked him, "Lord, will only a few people be saved?" He answered them, 24 "Strive to enter through the narrow gate, for many, I tell you, will attempt to enter but will not be strong enough. 25 After the master of the house has arisen and locked the door, then will you stand outside knocking and saying, 'Lord, open the door for us.' He will say to you in reply, 'I do not know where you are from.' 26 And you will say, 'We ate and drank in your company and you taught in our streets.' 27 Then he will say to you, 'I do not know where [you] are from. Depart from me, all you evildoers!' 28 And there will be wailing and grinding of teeth when you see Abraham, Isaac, and Jacob and all the prophets in the kingdom of God and you yourselves cast out. 29 And people will come from the east and the west and from the north and the south and will recline at table in the kingdom of God. 30 For behold, some are last who will be first, and some are first who will be last."
my reflections
think: The Holy Spirit will provide us with both the means and the words we need to bring the Gospel to others.
_________________________________________________________

God's special verse/thought for me today________________
_________________________________________________________

T O D A Y ' S BLESSING LIST
Thank You Lord for: ____________________________________
_______________________________________________________
READ THE BIBLE IN ONE YEAR Luke 4-5
GOD CAN BRING GOOD OUT OF EVIL
There are many times in my reflection upon what goes on in our world that I have to go back to the line in today's first reading. Here God affirms that He can work all things to the good of those who love Him. There are a couple of things we need to note here. The first is that there is a condition attached, namely that we be in loving relationship with God. If love is truly the basis of a relationship, then anything is possible. St Paul tells us elsewhere in his writings that love can overcome all things (1Cor 12). The second thing that we need to recognize is that there is a process involved. St Paul tells the Romans that God "works" that is, there is a process that has been set in motion. This means that the good we are looking for may not be immediately evident at the time of the experience!
It seems true to say therefore, that we need to have patience with God when it comes to dealing with evil. One of the parables in the Gospel tells us how God waits until the harvest time before sorting the weeds out from the wheat because to do so earlier may mean disrupting the growth of the wheat and thus lessening the harvest. We need to recognize that God has patience with us when we sin in order to give us the opportunity to turn away from doing evil and embrace a life of holiness and righteous living. This is because He is a merciful God always seeking for a way to draw us back into His love rather than judging us and forcing us away from His presence.
As we reflect upon Paul's words today, let us pray that we will have the grace to be able to see with the eyes of God into the situations of our lives where we struggle with evil. Let us pray for divine insight as to how we should deal with evil when we confront it and also how to avoid it wherever possible! God has destined us all for the greatness of eternal life with Him. The only thing that can get in the way of this destiny is when we choose to sin and reject God's offer of communion with Him. Fr. Steve T.
REFLECTION QUESTION: When was the last time I really persevered in seeking an answer to the problem of evil as I confront it on a daily basis? Can I do more to form my mind and heart in the ways of God?
Jesus, form my heart and mind in your ways and help me to be able to see with Your eyes the good in the world even though at times my experience may not reflect that goodness straight out.
St. Antoninus, archbishop, pray for us.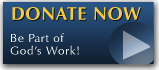 The FEAST is one of the happiest places on earth.

Click Here to find a Feast near you!
KERYGMA TV! is BACK
KERYGMA TV is on a new time slot and new channel Sundays 8 a.m. at IBC 13
Need Counseling? No Landline?
Now, you can use your mobile phone to call a friend for counseling at 09228407031. Or you may call our landlines 7266728, 7264709, 7259999 Mon-Fri 24-hrs, Sat 6am-5pm, Sun 6am-10am
BO BLOGS!
Go to Bo's Official Site and read his almost daily blog! Its not news, but thoughts and musings of Bo Sanchez. Get to know Bo in a more personal way --and find out what it means to live the life of a preacher. You get to enrich your faith as well.
DONATION
Remember to always donate your "first fruits"-not the last. Click on the "Donation" Box under the members menu - and you'll even see links to the nearest branches of the Banks where you can deposit.