READINGS for 2007-10-29
NO FEAR
For you did not receive a spirit of slavery to fall back into fear… – Romans 8:15
My sister and I used to sleep in one bedroom when she was still single. One night, I went to bed ahead of her. I turned off the big fluorescent light in our room but left a small light on because my sister was still doing something. A few minutes after, I dozed off. It didn't take long before my sister heard an unfamiliar sound. She looked at me thinking I was the one making the sound. She heard the sound again. It was coming from outside the window near my bed. The eerie sound sent chills down her spine. As the sound was getting persistent, it was then that she noticed that my lips were moving quite fast though I was sound asleep. After a while, the eerie sound stopped and so did the movement of my lips.
The next morning, my sister related to me what happened the other night. Since I was already in the renewal, it dawned on me that the Holy Spirit prompted me to pray in my sleep to drive away the cause of that eerie sound. I realized from this experience that as long as God is on our side, we have nothing to fear. Judith C.
REFLECTION:
What immobilizes you?
Drive away my doubts and fears, Lord, with thepower of Your love.
1st READING
Romans 8:12-17
I love this text as it speaks to me of the definitive change that is possible if we surrender our lives to the grace of the Holy Spirit. There is no longer any necessity for us to obey the tendency within us towards sin! This means that Christ has overcome the powers of sin and given us the ability to live in His victory! Is there any better news for our daily struggle against sin than this? I do not think so. Okay, there is no more excuse for me to sin, therefore I had better get on with living according to the demands of the Gospel.
12 Brothers, we are not debtors to the flesh, to live according to the flesh. 13 For if you live according to the flesh, you will die, but if by the spirit you put to death the deeds of the body, you will live. 14 For those who are led by the Spirit of God are children of God. 15 For you did not receive a spirit of slavery to fall back into fear, but you received a spirit of adoption, through which we cry, " Abba, Father!" 16 The Spirit itself bears witness with our spirit that we are children of God, 17 and if children, then heirs, heirs of God and joint heirs with Christ, if only we suffer with him so that we may also be glorified with him.
P S A L M
Psalm 68:2, 4, 6-7, 20-21
R: Our God is the God of salvation.
1 [2] God arises; his enemies are scattered, and those who hate him flee before him. 3 [4] But the just rejoice and exult before God; they are glad and rejoice. (R) 5 [6] The father of orphans and the defender of widows is God in his holy dwelling. 6 [7] God gives a home to the forsaken; he leads forth prisoners to prosperity. (R) 19 [20] Blessed day by day be the Lord, who bears our burdens; God, who is our salvation. 20 [21] God is a saving God for us; the LORD, my Lord, controls the passageways of death. (R)
G O S P E L
Luke 13:10-17
It is difficult to understand how anyone could be upset about the healing of a crippled person no matter what the circumstances of the healing might be! Jesus must have been getting very frustrated with the synagogue officials by now. They seem to be totally caught up in their own little world and incapable of seeing the larger picture. The Sabbath is not designed to restrict the doing of good works – it is there to remind us of our obligation to God.
10 He was teaching in a synagogue on the sabbath. 11 And a woman was there who for eighteen years had been crippled by a spirit; she was bent over, completely incapable of standing erect. 12 When Jesus saw her, he called to her and said, "Woman, you are set free of your infirmity." 13 He laid his hands on her, and she at once stood up straight and glorified God. 14 But the leader of the synagogue, indignant that Jesus had cured on the sabbath, said to the crowd in reply, "There are six days when work should be done. Come on those days to be cured, not on the sabbath day." 15 The Lord said to him in reply, Hypocrites! Does not each one of you on the sabbath untie his ox or his ass from the manger and lead it out for watering? 16 This daughter of Abraham, whom Satan has bound for eighteen years now, ought she not to have been set free on the sabbath day from this bondage?" 17 When he said this, all his adversaries were humiliated; and the whole crowd rejoiced at all the splendid deeds done by him.
my reflections
think: The Sabbath is not designed to restrict the doing of good works –it is there to remind us of our obligation to God.
_________________________________________________________

God's special verse/thought for me today________________
_________________________________________________________

T O D A Y ' S BLESSING LIST
Thank You Lord for: ____________________________________
_______________________________________________________
READ THE BIBLE IN ONE YEAR Luke 1
LET US STAND UP STRAIGHT
There is a book titled "Stand Up Straight". It uses the scripture of today's gospel to introduce to its readers the notion that we all need to stand up straight. All of us are prone to lean towards a dependency on other things or people rathen that truly
standing straight in our identity in Christ. Only when we come to embrace our true identity in Christ will we truly stand up and find healing for the wounds of life's experiences.
Imagine the suffering the poor woman had to endure. Luke tells us that the woman is "bent over," completely incapable of standing erect. The condition has left her paralyzed for eighteen years. Perhaps she might have suffered from what we diagnose now as osteoarthritis. However, like many of us, she learnt to accept this as her lot in life. Jesus lays his hands on her and the woman stands up straight up at once. She gives glory to God.
There are many things that can cause us to bend over. We can lean towards others in a wrong kind of way which can lead to an unhealthy dependency. These dependences can be in relationships whereby we become possessive of certain people in our life. They can be material comforts; we become attached to cell phones, cars, televisions, food etc. The person becomes attached to material comforts which can have the tendency to create a craving that becomes insatiable. We become dependent on what others think since we may lack self-esteem. Hence, people will tend to buy the best clothes, wear the finest jewelry all to attract attention from others. These things are OK when used in the proper sense. They are given to us by God but it is when they are used for improper motives that an unhealthy dependency can settle in. Consequently, they can lead to addictions because one can never get enough. There is a crisis of identity. Such questions as who am I and what am I doing here upon this earth, where am I going are questions of identity. We don't know who we are or what we really want because we are unaware of our identity, There is a great affliction and we become serious bent over like the woman we hear in the Gospel. Our identity is found in Christ. As one scripture says "In him, we live and move and have our being". Only a relationship with Christ can heal this desire for identity. We are rooted and placed firm in his love. He is the one we can look to for healing and comfort for satisfaction and intimacy. Fr. Brian Steele
REFLECTION QUESTION: What are the things that I find I am attached to? Can I see an unhealthy dependency being created here? Do I glorify God with all that God has given me?
Lord, I look to You for healing and strength in my life. Heal me from any attachments I have from the things You have given me Amen.
St. Anne, widow, pray for us.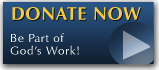 The FEAST is one of the happiest places on earth.

Click Here to find a Feast near you!
KERYGMA TV! is BACK
KERYGMA TV is on a new time slot and new channel Sundays 8 a.m. at IBC 13
Need Counseling? No Landline?
Now, you can use your mobile phone to call a friend for counseling at 09228407031. Or you may call our landlines 7266728, 7264709, 7259999 Mon-Fri 24-hrs, Sat 6am-5pm, Sun 6am-10am
BO BLOGS!
Go to Bo's Official Site and read his almost daily blog! Its not news, but thoughts and musings of Bo Sanchez. Get to know Bo in a more personal way --and find out what it means to live the life of a preacher. You get to enrich your faith as well.
DONATION
Remember to always donate your "first fruits"-not the last. Click on the "Donation" Box under the members menu - and you'll even see links to the nearest branches of the Banks where you can deposit.