READINGS for 2007-10-25
ABLAZE
"I have come to set the earth on fire." – Luke 12:49
"What are you passionate about?"
It was a seminar on empowerment and the facilitator asked the participants, who were grouped into pairs, to share with their partners what it was about their lives they felt most passionate about. People's faces began lighting up as they began to share. They were beaming, their eyes alert, their body language posed in enthusiasm as they spoke about what it was in their lives they valued and loved doing the most.
What activities put you in your element?
What kind of work engages you so much you don't feel tired doing it? What are your motives for doing what you do? What are your most cherished dreams? What are your most intense longings? Sigmund Freud once said, "We are our desires." Perhaps he said that because he recognized that our desires determine so much of who we are. They fuel our actions and propel our lives to move in a certain direction.
As Christians, our all consuming desire is God. However, many times we falter in the attempt, doing so many "right things" for all the wrong reasons. Let us pray that the fire of Christ purify our motives and longings so that they will all become holy desires for Him. Cotics C.
REFLECTION:
What "right things" do you do for the wrong reasons?
Lord Jesus, purify me that I may burn only forYou.
1st READING
Romans 6:19-23
The choice we have to make is quite simple. It does not need a genius to explain or understand it. St Paul tells us that the wages of sin is death. It could not be any simpler than that! The question remains, though: why do we give in to temptation when we know that the result is death? If I could answer that, then I would be a genius! The Christian life demands we fight this temptation for the rest of our lives. Let us call upon the help of God in this battle.
19 I am speaking in human terms because of the weakness of your nature. For just as you presented the parts of your bodies as slaves to impurity and to lawlessness for lawlessness, so now present them as slaves to righteousness for sanctification. 20 For when you were slaves of sin, you were free from righteousness. 21 But what profit did you get then from the things of which you are now ashamed? For the end of those things is death. 22 But now that you have been freed from sin and have become slaves of God, the benefit that you have leads to sanctification, and its end is eternal life. 23 For the wages of sin is death, but the gift of God is eternal life in Christ Jesus our Lord.
P S A L M
Psalm 1:1-2, 3, 4, 6
R: Blessed are they who hope in the Lord.
1 Blessed the man who follows not the counsel of the wicked nor walks in the way of sinners, nor sits in the company of the insolent, 2 but delights in the law of the LORD and meditates on his law day and night. (R) 3 He is like a tree planted near running water, that yields its fruit in due season, and whose leaves never fade. Whatever he does, prospers. (R) 4 Not so the wicked, not so; they are like chaff which the wind drives away. 6 For the LORD watches over the way of the just, but the way of the wicked vanishes. (R)
G O S P E L
Luke 12:49-53
Jesus is not interested in peace for the sake of peace. If the basis of peace in a community is a lie or some sort of compromise of the truth then it is not true peace at all and thus worthless. If someone wants to insist on remaining in sin then we do not have a choice – we must renounce their decision. This does not mean that we condemn the person, but we have a responsibility to make it clear to them that we cannot accept their decision as a good one, even if the person is immediate family!
49 "I have come to set the earth on fire, and how I wish it were already blazing! 50 There is a baptism with which I must be baptized, and how great is my anguish until it is accomplished! 51 Do you think that I have come to establish peace on the earth? No, I tell you, but rather division. 52 From now on a household of five will be divided, three against two and two against three; 53 a father will be divided against his son and a son against his father, a mother against her daughter and a daughter against her mother, a mother-in-law against her daughter-in-law and a daughter-in-law against her mother-in-law."
my reflections
think: Jesus is not interested in peace for the sake of peace.
_________________________________________________________

God's special verse/thought for me today________________
_________________________________________________________

T O D A Y ' S BLESSING LIST
Thank You Lord for: ____________________________________
_______________________________________________________
READ THE BIBLE IN ONE YEAR Mark 7-9
THE FIRE OF HIS LOVE
We read in the Gospel today something of the extraordinary passion in the heart of Jesus as He lived upon the earth. He passionately brought about the Kingdom of God and we know that many lives were changed by His ministry. The one who surrenders His life to the Lord Jesus Christ can never be the same again.
Think of the fire that blazes and rages through bush land or forest. Whatever is in its path the fire will consume until all has been burnt to a "crisp." Nothing is left standing, depending on the extent of the damage of the fire. The land looks bare. Once where there were trees and vegetation what remains are a few shrubs, charred wood and a grave memory of the terror of the fire that once swept through that land. Noticeably, however, after a few years, new life seems to sprout. There is a sense of revival and regeneration as seedlings sprout and begin to produce new life. The same insight can be observed after the eruption of a volcano. At first there is much devastation and loss. Yet after a few years the ground has become so fertile and new life can begin.
Jesus uses the analogy of fire in today's gospel to illustrate the power of His love for all people in all the earth. The fire He desires to bring is a purifying fire, one that affects new life and the regeneration of our lives. The baptism of which He speaks of is the baptism of His death so that all may receive life and have it to the full. As we proclaim in Mass the mystery of faith, "Dying you destroyed our death, rising you restored our life, Lord Jesus come in glory."
St Ignatius once noted the Incarnation as the day of fire. Another Church Father states that every time we eat the bread of the Eucharist we eat fire and the Holy Spirit. The Holy Spirit came upon the disciples seemingly as tongues of fire. Moses met the Lord God on the mountain amidst wind, and thunder fire and smoke, a theophany, manifestation of the glory of God. The Lord led the Israelites by a pillar of cloud and pillar of fire. St John of the Cross uses the analogy of fire consuming the wood as an illustration for us of the fire of God's Love. Once consumed by the fire, the wood is set ablaze, so too with God. We are consumed into the love of God and become God's. Hence, fire serves as a powerful image of God and the action of the Holy Spirit. Fr. Brian Steele
REFLECTION QUESTION: Jesus said, "I have come to set the earth on fire and how I wish it were already blazing". What is the "earth" in your life where the Lord needs to bring about the fire of his Spirit. The "earth" can be family affairs, work situations, struggles in life, habits of sin, etc.
Lord send the fire of Your Spirit into my heart. Enflame me with a deep hunger for prayer and an enduring desire to do the Father's will. Amen.
St. Hilary, bishop, pray for us.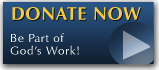 The FEAST is one of the happiest places on earth.

Click Here to find a Feast near you!
KERYGMA TV! is BACK
KERYGMA TV is on a new time slot and new channel Sundays 8 a.m. at IBC 13
Need Counseling? No Landline?
Now, you can use your mobile phone to call a friend for counseling at 09228407031. Or you may call our landlines 7266728, 7264709, 7259999 Mon-Fri 24-hrs, Sat 6am-5pm, Sun 6am-10am
BO BLOGS!
Go to Bo's Official Site and read his almost daily blog! Its not news, but thoughts and musings of Bo Sanchez. Get to know Bo in a more personal way --and find out what it means to live the life of a preacher. You get to enrich your faith as well.
DONATION
Remember to always donate your "first fruits"-not the last. Click on the "Donation" Box under the members menu - and you'll even see links to the nearest branches of the Banks where you can deposit.