READINGS for 2007-10-24
DON'T BE A SLAVE
Do you not know that if you present yourselves to someone as obedient slaves, you are slaves of the one you obey? – Romans 6:16
"Can I have some of your pulutan?" Rene, a poor teenage boy, asked a group of men who were having a drinking session. "Sure," says one of the men, "but you have to take a shot first before you can have a taste of the pulutan." Not having had a decent meal that day, he had no other choice but to give in to the request of the man. When he had his first shot, he was given the pulutan. Then one shot led to another. This happened several times until drinking became his vice.
Rene came from a very poor family. Being the eldest, he was forced to do odd jobs in order to provide food for the table. He wasn't able to finish school but later he got his big break. Through sheer hardwork, his career flourished... and so did his drinking. Too much alcohol in his body took a toll on his health, which led to his early demise.
Irish playwright George Bernard Shaw once said, "Sow a thought, reap an action. Sow an action, reap a habit. Sow a habit, reap your destiny." Psychologists say that it takes 21 consecutive days to form a habit. So, whether it be forming a bad habit or a good one, the same process applies. It's your choice. Which do you want to be a slave of? Judith C.
REFLECTION:
What vice is gripping your soul?
Help me to be free of any bondage, save the bondage of Your love.
1st READING
Romans 6:12-18
We no longer have any excuse as to why we so often succumb to the powers and temptations of sin. Jesus' life marks a turning point in the history of humanity in that before his death and resurrection sin reigned and after it the grace of God reigns over the powers of sin and death. This is what the obedience of one man accomplished for all. This is what salvation is all about – the possibility of living our lives free of the powers of sin.
12 Sin must not reign over your mortal bodies so that you obey their desires. 13 And do not present the parts of your bodies to sin as weapons for wickedness, but present yourselves to God as raised from the dead to life and the parts of your bodies to God as weapons for righteousness. 14 For sin is not to have any power over you, since you are not under the law but under grace. 15 What then? Shall we sin because we are not under the law but under grace? Of course not! 16 Do you not know that if you present yourselves to someone as obedient slaves, you are slaves of the one you obey, either of sin, which leads to death, or of obedience, which leads to righteousness? 17 But thanks be to God that, although you were once slaves of sin, you have become obedient from the heart to the pattern of teaching to which you were entrusted. 18 Freed from sin, you have become slaves of righteousness.
P S A L M
Psalm 124:1-3, 4-6, 7-8
R: Our help is in the name of the Lord.
1 Had not the LORD been with us, let Israel say, 2 had not the LORD been with us — when men rose up against us, 3 then would they have swallowed us alive. When their fury was inflamed against us. (R) 4 Then would the waters have verwhelmed us; the torrent would have swept over us; 5 over us then would have swept the raging waters. 6 Blessed be the LORD, who did not leave us a prey to their teeth. (R) 7 We were rescued like a bird from the fowlers' snare; broken was the snare, and we were freed. 8 Our help is in the name of the LORD, who made heaven and earth. (R)
G O S P E L
Luke 12:39-48
We who have heard the Gospel will be more accountable to God on Judgment Day than those who have not heard it. Is it better then to have never heard the Gospel? Of course not! The Gospel gives us the power to know with greater certainty the truths of salvation and the moral life. Even without the Gospel, the latter are available to humanity, though in a less convincing form. Thus all will be held accountable. I believe those who know the Gospel are in an advantageous position due to the certainty that comes through faith in Christ as to the moral demands on our life.
39 "Be sure of this: if the master of the house had known the hour when the thief was coming, he would not have let his house be broken into. 40 You also must be prepared, for at an hour you do not expect, the Son of Man will come." 41 Then Peter said, "Lord, is this parable meant for us or for everyone?" 42 And the Lord replied, "Who, then, is the faithful and prudent steward whom the master will put in charge of his servants to distribute [the] food allowance at the proper time? 43 Blessed is that servant whom his master on arrival finds doing so. 44 Truly, I say to you, he will put him in charge of all his property. 45 But if that servant says to himself, 'My master is delayed in coming,' and begins to beat the menservants and the maidservants, to eat and drink and get drunk, 46 then that servant's master will come on an unexpected day and at an unknown hour and will punish him severely and assign him a place with the unfaithful. 47 That servant who knew his master's will but did not make preparations nor act in accord with his will shall be beaten severely; 48 and the servant who was ignorant of his master's will but acted in a way deserving of a severe beating shall be beaten only lightly. Much will be required of the person entrusted with much, and still more will be demanded of the person entrusted with more."
my reflections
think: This is what salvation is all about – the possibility of living our lives free of the powers of sin.
_________________________________________________________

God's special verse/thought for me today________________
_________________________________________________________

T O D A Y ' S BLESSING LIST
Thank You Lord for: ____________________________________
_______________________________________________________
READ THE BIBLE IN ONE YEAR Mark 4-6
NO LONGER ENSLAVED TO SIN
As Christians we have an amazing freedom given to us in Christ Jesus. We now live in Christ and are no longer enslaved to the power of sin. Once it was the dominating force in our lives but thanks be to God through Jesus Christ we have new life in Him.
There is a story told of a Negro woman brought to the slave market.
The woman is brought in chains and is nervous as she awaits for the highest bid in the slave market. Stories from others who have been in her situation before flood her mind. All of a sudden the shouting stops and a man approaches her. He is the winner of the bid and now her master. Holding the key in his hand, he unlocks the chains and tells her she is free. She is amazed and can not believe what she hears. She runs and runs and runs until finally out of breath realizes her freedom. The woman is no longer enslaved to the heavy chains of oppression and slavery but is now free to live again. We are like that woman. The chains of sin that have weighed upon us are no more. Jesus has freed us from the chains and we are free to love him and serve God. As Paul says today in the first reading, "Freed from sin, you have become slaves of righteousness."
It is a truly liberating experience to know our sins are forgiven. They are no longer the torment of our lives. Imagine what it is to live without sin. Hard to imagine, but that was the original intention of God when He created us as it was in the beginning. We are encouraged by Paul to "present ourselves to God as raised from death to life and the parts of our bodies to God". We belong completely to God, so we are not to let sin reign over our bodies. Herein lays a tremendous challenge because the temptation will always be there to be enslaved to sin. However, that is the old, which has passed and we are now a new creation, the handiwork of God. Let us ask God to help us in our new life to live in obedience to "the pattern of teaching to which we have been entrusted." Let us look always to him who frees us and loves us with the grace and life of the Spirit given to us. Fr. Brian Steele
REFLECTION QUESTION: Our bodies are temples of the Holy Spirit. What are the areas of our lives, of our bodies that need to be presented to God?
Lord, free from me the sin that so easily entangles me and binds me. Loosen me from the heavy weight of sin that I may present myself to You, a living sacrifice of praise. Amen.
Martyrs of Nagran, pray for us.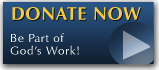 The FEAST is one of the happiest places on earth.

Click Here to find a Feast near you!
KERYGMA TV! is BACK
KERYGMA TV is on a new time slot and new channel Sundays 8 a.m. at IBC 13
Need Counseling? No Landline?
Now, you can use your mobile phone to call a friend for counseling at 09228407031. Or you may call our landlines 7266728, 7264709, 7259999 Mon-Fri 24-hrs, Sat 6am-5pm, Sun 6am-10am
BO BLOGS!
Go to Bo's Official Site and read his almost daily blog! Its not news, but thoughts and musings of Bo Sanchez. Get to know Bo in a more personal way --and find out what it means to live the life of a preacher. You get to enrich your faith as well.
DONATION
Remember to always donate your "first fruits"-not the last. Click on the "Donation" Box under the members menu - and you'll even see links to the nearest branches of the Banks where you can deposit.