READINGS for 2007-10-21
I CAN SEE CLEARLY NOW
"But when the son of man comes, will he find faith on earth?" – Luke 18:8
For the longest time now, I've been accusing God of having favorites. You see, my husband and I haven't been blessed with a child and I recently had to undergo a total hysterectomy. The next unfortunate event was that I lost my job and it was during the time we were building our house.
Is that fair? I serve in our Catholic community.
I do God's will but still...
After spending many sleepless nights crying, it dawned on me that indeed God allows these things to happen for a reason.
These trials can help build my faith if I allow them to, if I don't allow them to kill me first.
And indeed, as sure as the sun rises every day, so are God's blessings and perfect timing unveiled. As a result of the operation, the Social Security gave me pension for two years.
And we were able to finish our house through the separation pay I got from my previous company.
Another blessing was a new job in the food industry as an industrial engineer.
I see clearly now. God indeed plays favorites.
He favors those who are in need and who need Him most. Such as those He will find when the Son of Man comes. Annette AF.
REFLECTION:
What is God unveiling before you now?
Our needs are great, You know them all. I believe that You favor those who trust in You. I trust in Your love for me.
1st READING
Exodus 17:8-13
What is the meaning underlying such an incredible story of military victory? The answer is simple: it is the Lord who won the victory for the Israelites against Amalek. This is to teach the people that with God anything is possible and without Him disaster is the inevitable result. The raising and falling of Moses arms and all that accompanies this simply demonstrates that the armies have nothing to do with the end result.
8 At Rephidim, Amalek came and waged war against Israel. 9 Moses, therefore, said to Joshua,"Pick out certain men, and tomorrow go out and engage Amalek in battle. I will be standing on top of the hill with the staff of God in my hand." 10 So Joshua did as Moses told him he engaged Amalek in battle after Moses had climbed to the top of the hill with Aaron and Hur. 11 As long as Moses kept his hands raised up, Israel had the better of the fight, but when he let his hands rest, Amalek had the better of the fight. 12 Moses hands, however, grew tired; so they put a rock in place for him to sit on. Meanwhile Aaron and Hur supported his hands, one on one side and one on the other, so that his hands remained steady till sunset. 13 And Joshua mowed down Amalek and his people with the edge of the sword.
P S A L M
Psalm 121:1-2, 3-4, 5-6, 7-8
R: Our help is from the Lord, who made heaven and earth.
1 I lift up my eyes toward the mountains; whence shall help come to me? 2 My help is from the LORD, who made heaven and earth. (R) 3 May he not suffer your foot to slip; may he slumber not who guards you: 4 Indeed he neither slumbers nor sleeps, the guardian of Israel. (R) 5 The LORD is your guardian; the LORD is your shade; he is beside you at your right hand. 6 The sun shall not harm you by day, nor the moon by night. (R) 7 The LORD will guard you from all evil; he will guard your life. 8 The LORD will guard your coming and your going, both now and forever. (R)
2nd READING
2 Timothy 3:14—4:2
The Scriptures, along with our faith, are the trustworthiest weapons in the battle against sin and the struggle to grow in holiness. The Scriptures contain all the necessary truths for our salvation. They are also the enduring repository of the revelation of God to His people. Along with the Tradition of the Church, the Scriptures form the twofold source of revelation.
14 Remain faithful to what you have learned and believed, because you know from whom you learned it, 15 and that from infancy you have known [the] sacred scriptures, which are capable of giving you wisdom for salvation through faith in Christ Jesus. 16 All scripture is inspired by God and is useful for teaching, for refutation, for correction, and for training in righteousness, 17 so that one who belongs to God may be competent, equipped for every good work. 4: 1 I charge you in the presence of God and of Christ Jesus, who will judge the living and the dead, and by his appearing and his kingly power: 2 proclaim the word; be persistent whether it is convenient or inconvenient; convince, reprimand, encourage through all patience and teaching.
G O S P E L
Luke 18:1-8
The justice of the courts of humanity will often be lacking. This is not to say that we should disregard them – but that we should recognize that sin has an effect upon the way that we issue justice in the world. With God this is never the case. He is absolutely just and merciful at the same time. We can always be sure that He will deliver an impartial and just judgment. If this is the case, we do well to ensure that we have nothing that might prejudice our judgment on the last day!
1 Jesus told them a parable about the necessity for them to pray always without becoming weary. He said, 2 "There was a judge in a certain town who neither feared God nor respected any human being. 3 And a widow in that town used to come to him and say, 'Render a just decision for me against my adversary.' 4 For a long time the judge was unwilling, but eventually he thought, 'While it is true that I neither fear God nor respect any human being, 5 because this widow keeps bothering me I shall deliver a just decision for her lest she finally come and strike me.'" 6 The Lord said, "Pay attention to what the dishonest judge says. 7 Will not God then secure the rights of his chosen ones who call out to him day and night? Will he be slow to answer them? 8 I tell you, he will see to it that justice is done for them speedily. But when the Son of Man comes, will he find faith on earth?"
my reflections
think: Armies have nothing to do with the end result.
_________________________________________________________

God's special verse/thought for me today________________
_________________________________________________________

T O D A Y S BLESSING LIST
Thank You Lord for: ____________________________________
_______________________________________________________
READ THE BIBLE IN ONE YEAR Matthew 25-26
SABBATH PAUSE
My weekly time with God
THANK YOU LIST
Things to be grateful for from the past week
________________________________________________________________
________________________________________________________________
_________________________________________________________________
SPECIAL NEEDS
Things to ask God for in the coming week
________________________________________________________________
_________________________________________________________________
________________________________________________________________
HIDDEN TREASURE
Most important word God told me this week
________________________________________________________________
_________________________________________________________________
_________________________________________________________________
THE POWER AND GRACE OF PRAYER
Prayer is a wonderful gift that God has given to his people. What a wonderful opportunity we have in relationship with God as one who provides in our needs. The Gospel today teaches us the value there is in prayer and the need to be persistent in prayer.
The widow is the poor one in the story. She has no one left to defend her cause; she is helpless and vulnerable. She must be bold and persistent towards the judge so that she can receive her just rewards. Note the contrast in that of the judge. The successes and wealth that his profession have brought him has tended to make him unaware of the needs of the poor widow. Jesus tells us that the judge has no concern for men nor fear of God. The judge is uncompromising and unwilling to give in to the plea of the widow. In a fortunate kind of way the judge finally becomes bothered and attends to her need. he attends to her not out of concern for the widow but rather to keep his sanity! There is a selfish agenda behind this giving in – so that she–won't eventually wear him out with her coming! The Lord concludes the parable by stating the fact that if the unjust judge meets the need of the widow (for his own sake), how much more will God see justice done to those who call out to him?
The catechism of the Catholic church teaches three principles of prayer, (i) to be urgent in our prayer – ask and you shall receive, (ii)–the quality of patience - patience of faith (as in the gospel today), and (iii) humility of heartabandoning oneself to the Father.
We are to pray constantly, never giving up. This is always the temptation and the enemy has won the battle if that is ever the case. Then why does not the Lord answer us straight away in our desperation? Perhaps He is testing our faith, or maybe we are asking the wrong thing for misguided motives or perhaps God knows that what we ask really isn't His will. I believe the Lord always answers the prayers of those who call out to Him. Sometimes they may not be answered according to our expectations. Nevertheless, the Lord will answer our prayers. To quote a Church Father who speaks on the values of prayer, "Do not be troubled if you immediately receive from God what you ask Him; for He desires to do something even greater for you, while you cling to Him in prayer". Fr. Brian Steele
REFLECTION QUESTION: Am I patient in my prayer to God? Do I persist in patience of faith? Where do my motives lie when I pray to the Lord?
Lord, teach me to pray. Give me the grace to be humble, patient and faithful in prayer. Thank You for the way that You do answer my prayers Amen.
St. Ursula, pray for us.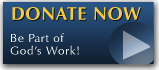 The FEAST is one of the happiest places on earth.

Click Here to find a Feast near you!
KERYGMA TV! is BACK
KERYGMA TV is on a new time slot and new channel Sundays 8 a.m. at IBC 13
Need Counseling? No Landline?
Now, you can use your mobile phone to call a friend for counseling at 09228407031. Or you may call our landlines 7266728, 7264709, 7259999 Mon-Fri 24-hrs, Sat 6am-5pm, Sun 6am-10am
BO BLOGS!
Go to Bo's Official Site and read his almost daily blog! Its not news, but thoughts and musings of Bo Sanchez. Get to know Bo in a more personal way --and find out what it means to live the life of a preacher. You get to enrich your faith as well.
DONATION
Remember to always donate your "first fruits"-not the last. Click on the "Donation" Box under the members menu - and you'll even see links to the nearest branches of the Banks where you can deposit.