READINGS for 2007-10-20
WORDS
"The Holy Spirit will teach you in that very hour what you ought to say." – Luke 12:12
"Don't say it. Don't say it!" The Spirit commanded me urgently. But in the heat of anger, I said it anyway and, boom! I just started off another world war.
Believe me, I've had more than my share of trouble because of my words. Even as a little girl, I've been disciplined at home and in school because of words I shouldn't have said. As I grew up, I learned that words could destroy friendships, sever the closest relationships and literally, put nations at war with each other.
But I also learned that there's another side to words. When spoken out of love, kindness, cooperation, understanding or compassion, they can soothe, console, pacify anger and even heal.
Proverbs 18:21 says, "Death and life are in the power of the tongue; those who make it a friend shall eat its fruit."
With words, I ended the world war that I started.
"I'm sorry," I began my attempt at reconciliation. And after an exchange of more words, kind ones, this time we patched things up. Rissa S.
REFLECTION:
"Who will set a guard over my mouth, and upon my lips an effective seal, that I may not fail through them, that my tongue may not destroy me?" (Sirach 22:27)
Holy Spirit, give me the words to speak.
1st READING
Romans 4:13.16-18
It is interesting to contrast the lives of Abraham and Jacob. The former is a man of faith; the latter a man of action. The two extremes are found in the grandfather and grandson. It is not that they are opposed to one another but that they represent the two poles of faith – Abraham relies on faith and waits for God to act; Jacob has faith that God will bless his actions. I believe that the most healthy path is somewhere in the middle. This should help us avoid the dangers of the extremes, fideism and activism.
13 It was not through the law that the promise was made to Abraham and his descendants that he would inherit the world, but through the righteousness that comes from faith. 16 For this reason, it depends on faith, so that it may be a gift, and the promise may be guaranteed to all his descendants, not to those who only adhere to the law but to those who follow the faith of Abraham, who is the father of all of us, 17 as it is written,"I have made you father of many nations." He is our father in the sight of God, in whom he believed, who gives life to the dead and calls into being what does not exist. 18 He believed, hoping against hope, that he would become "the father of many nations," according to what was said, "Thus shall your descendants be."
P S A L M
Psalm 105:6-7, 8-9, 42-43
R: The Lord remembers his covenant for ever.
6 You descendants of Abraham, his servants, sons of Jacob, his chosen ones! 7 He, the LORD, is our God; throughout the earth his judgments prevail. (R) 8 He remembers forever his covenant which he made binding for a thousand generations — 9 which he entered into with Abraham and by his oath to Isaac. (R) 42 For he remembered his holy word to his servant Abraham. 43 And he led forth his people with joy; with shouts of joy, his chosen ones. (R)
G O S P E L
Luke 12:8-12
Jesus clearly tells us that we have to make a choice about whom we are going to make the Lord of our lives. We can be sure that if we choose Him, He will stand by us no matter what happens. However, if we choose the way of sin, then we will open our lives to all sorts of powers that will draw us away from Him. Put in this way, the answer to the choice seems pretty obvious to me! Let us pray for the grace to choose wisely and to persevere in making God the Lord of our lives.
8 "I tell you, everyone who acknowledges me before others the Son of Man will acknowledge before the angels of God. 9 But whoever denies me before others will be denied before the angels of God. 10 Everyone who speaks a word against the Son of Man will be forgiven, but the one who blasphemes against the Holy Spirit will not be forgiven. 11 When they take you before synagogues and before rulers and authorities, do not worry about how or what your defense will be or about what you are to say. 12 For the Holy Spirit will teach you at that moment what you should say."
my reflections
think: Let us pray for the grace to choose wisely and to persevere in making God the Lord of our lives.
_________________________________________________________

God's special verse/thought for me today________________
_________________________________________________________

T O D A Y ' S BLESSING LIST
Thank You Lord for: ____________________________________
_______________________________________________________
READ THE BIBLE IN ONE YEAR Matthew 23-24
TRUST IN THE HOLY SPIRIT
One of the themes that one can notice through the Gospel of Luke is the work of the Holy Spirit. The Holy Spirit is the gift of God, the promise of the Father, who is with the disciples until the end of time. The disciples are to trust and put their faith in the Holy Spirit, the guarantee that they are not abandoned nor left alone to complete the work Jesus gives to His disciples.
There are many times when I am asked to speak at a seminar, give a homily or counsel someone and I don't have a clue what to say! Have you ever experienced this? You may have been invited to give a speech or a talk on a given topic and you wonder what on earth I am, going to say. It can be a daunting experience. How often do we forget that we have assistance readily available? The Holy Spirit dwells within us and we are not left unaided or to our own devices as we struggle to find the words to say.
Jesus in the Gospel today mentions to His disciples that they should never be afraid to give a defense. Luke is writing to a community who are being persecuted for the sake of the gospel and their defense of their faith. They are comforted by the words of Jesus: "For the Holy Spirit will teach you at that moment what you should say". At that moment, but you and I say, " Lord I want to know now!" It is a great act of faith on our part to trust in the Spirit and to trust in the promise of the Lord. The Lord doesn't lie and doesn't joke with us these words we hear in the Gospel. They are a promise to us. Jesus can say this because He has gone before us. He understands the trials that will befall us. He Himself faced trial and tribulation. Remember the time He was placed under trial before Herod and Pilate. Often His witness was silent but when He spoke he spoke as the Father wanted Him to speak.
The next time you are asked to give a defense, talk, or some kind of exhortation turn to the Lord who fills you with wisdom and insight. Many times I have found it a great consolation to ask the Lord what is it He wants to say – after all He knows best! Fr. Brian Steele
REFLECTION QUESTION: Do I trust in the Holy Spirit? Do I call upon him to help me and guide me in my words and actions?
Lord, thank You for the gift of the Spirit that dwells within me. I place my life under the anointing of Your Spirit. Holy Spirit lead me and guide me in all my ways. Amen.
St. Artemius, pray for us.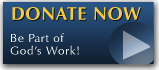 The FEAST is one of the happiest places on earth.

Click Here to find a Feast near you!
KERYGMA TV! is BACK
KERYGMA TV is on a new time slot and new channel Sundays 8 a.m. at IBC 13
Need Counseling? No Landline?
Now, you can use your mobile phone to call a friend for counseling at 09228407031. Or you may call our landlines 7266728, 7264709, 7259999 Mon-Fri 24-hrs, Sat 6am-5pm, Sun 6am-10am
BO BLOGS!
Go to Bo's Official Site and read his almost daily blog! Its not news, but thoughts and musings of Bo Sanchez. Get to know Bo in a more personal way --and find out what it means to live the life of a preacher. You get to enrich your faith as well.
DONATION
Remember to always donate your "first fruits"-not the last. Click on the "Donation" Box under the members menu - and you'll even see links to the nearest branches of the Banks where you can deposit.