READINGS for 2007-10-19
UNCONSCIOUS BETRAYAL
"Be on guard against… hypocrisy." – Luke 12:1b
In one small group sharing session I attended, the topic zeroed in on was "betrayal." Everyone had an experience to share. If we had had more time, some would even have shared two or more experiences of betrayal. Truly, with so many Judases in the world, one would be lucky to survive life without a taste of betrayal.
Reflecting on their sharing, I feel there are two kinds of betrayal. One is when someone was really a traitor to you – like your husband having an affair with another woman. Another is when you choose to brand someone a traitor out of anger and condemnation.
By the latter I mean, the hurt person is guilty of not clarifying with the person involved what really happened. He was so angry that the events turned out the way they did, he interpreted and sided with the version of another. The "supposed traitor" never gets a chance to defend himself – and does not know why so much wrath is experienced from a "former" friend.
That's how cunning hypocrisy is.
Sometimes we feel we've been so betrayed when in fact we were really the one guilty of betraying – by our rash judgement! Cristy G.
REFLECTION:
Have you been a betrayer yourself?
When I feel like I have been betrayed, give me the grace to first validate instead of accusing right away.
1st READING
Romans 4:1-8
Abraham is presented to us as a man of faith. This is undoubtedly true as there is little else that could have led him to forsake the comfortable life he had established in Ur and travel to the unknown land of the Jordan River and ultimately Haran. His story is quite simply extraordinary. The only way to make sense of it is if he is a man of faith. Likewise, Paul wants us to model our lives of faith on Abraham's example.
1 What then can we say that Abraham found, our ancestor according to the flesh? 2 Indeed, if Abraham was justified on the basis of his works, he has reason to boast; but this was not so in the sight of God. 3 For what does the scripture say? "Abraham believed God, and it was credited to him as righteousness." 4 A worker's wage is credited not as a gift, but as something due. 5 But when one does not work, yet believes in the one who justifies the ungodly, his faith is credited as righteousness. 6 So also David declares the blessedness of the person to whom God credits righteousness apart from works: 7 "Blessed are they whose iniquities are forgiven and whose sins are covered. 8 Blessed is the man whose sin the Lord does not record."
P S A L M
Psalm 32:1-2, 5, 11
R: I turn to you, Lord, in time of trouble, and you fill me with the joy of salvation.
1 Blessed is he whose fault is taken away, whose sin is covered. 2 Blessed the man to whom the LORD imputes not guilt, in whose spirit there is no guile. (R) 5 Then I acknowledged my sin to you, my guilt I covered not. I said, "I confess my faults to the LORD," and you took away the guilt of my sin. (R) 11 Be glad in the LORD and rejoice, you just; exult, all you upright of heart. (R)
G O S P E L
Luke 12:1-7
Sometimes I think that we believe that the worst anyone on earth can do to us is take away our earthly life. This is not the case! The worst they can do is lead us into sin that can deprive us of our heavenly reward. The latter is far worse than the former! We need to be on guard against the lies of the devil that seek to deprive us of the gift of salvation. We know that God is on our side and that He will do all He can to help us. However, the final choice is ours! How will we choose to live our lives?
1 Meanwhile, so many people were crowding together that they were trampling one another underfoot. He began to speak, first to his disciples, "Beware of the leaven"— that is, the hypocrisy — of the Pharisees. — 2 "There is nothing concealed that will not be revealed, nor secret that will not be known. 3 Therefore whatever you have said in the darkness will be heard in the light, and what you have whispered behind closed doors will be proclaimed on the housetops. 4 I tell you, my friends, do not be afraid of those who kill the body but after that can do no more. 5 I shall show you whom to fear. Be afraid of the one who after killing has the power to cast into Gehenna; yes, I tell you, be afraid of that one. 6 Are not five sparrows sold for two small coins? Yet not one of them has escaped the notice of God. 7 Even the hairs of your head have all been counted. Do not be afraid. You are worth more than many sparrows."
my reflections
think: Paul wants us to model our lives of faith on Abraham's example.
_________________________________________________________

God's special verse/thought for me today________________
_________________________________________________________

T O D A Y ' S BLESSING LIST
Thank You Lord for: ____________________________________
_______________________________________________________
READ THE BIBLE IN ONE YEAR Matthew 21-22
GOD IS OUR HOPE AND REFUGE
In the first reading Paul cuts right to the point of his letters to the Romans and in fact his whole ministry. He writes; "Abraham believed God and this credited him as righteousness". It was because of his faith in the promise of God that Abram was the most blessed and becomes the greatest example to the Jewish people of faith in God. Abraham was a wanderer, a sojourner. He kept no law, rendered no service, performed no ritual, yet because of his belief in God, was credited as righteous.
"Abraham believed God and it was credited to him as righteous". This verse has its origin in Genesis (Gen.15.6), whereby Abram is visited by God in a vision. Abram is worried that the land promised him will be given to another because he has no heir to inherit the land. God promises him a son, the fruit of his own body. God reminds Abram that God alone is his shield and reward. God looks kindly on Abram. Abram is to look at the stars in the sky and the promise is given him. "See the heavens and count the number of its stars." It is a fact that in the Near Eastern sky more than 8000 stars are visibly clear – God promises so shall be the offspring of Abram.
Thus Abram is to be the father of many nations, the father of all who believe. God rewards the just man who believes in Him. Elsewhere in the letter to the Romans Paul writes, "if you confess with your lips, Jesus is Lord, and believe in your heart that God raised him from the dead, you will be saved". Our faith in God seems so simple. All we need to do is accept that Jesus is Lord to the glory of God the Father. We need only repent of our wrong doing and return to the Lord who will gladly accept us, for He sees and loves in us what He sees and loves in Jesus. When the Father looks upon us he sees Jesus. He has loved us and records our sin no more. Jesus has saved us from the penalty of sin, it has been cancelled and we are credited as righteousness in the sight of God. This is due to the faith of the Son of God who has loved us and given His life for us. Our life is a life in the faith of the Son of God. Fr. Brian Steele
REFLECTION QUESTION: God rewards the just person who believes and has faith in him. Often our faith can be tested; we become confused and lose faith. Do I trust and have faith in God as Abraham did? Ask the Lord for the gift of faith.
Lord increase my faith. Lord, often I have the tendency to fail in my belief that You are truly with me. I ask You to bless me with the gift of faith that I might truly believe in you. Amen.
St. John de Brebeuf, missionary and martyr, pray for us.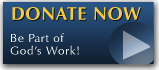 The FEAST is one of the happiest places on earth.

Click Here to find a Feast near you!
KERYGMA TV! is BACK
KERYGMA TV is on a new time slot and new channel Sundays 8 a.m. at IBC 13
Need Counseling? No Landline?
Now, you can use your mobile phone to call a friend for counseling at 09228407031. Or you may call our landlines 7266728, 7264709, 7259999 Mon-Fri 24-hrs, Sat 6am-5pm, Sun 6am-10am
BO BLOGS!
Go to Bo's Official Site and read his almost daily blog! Its not news, but thoughts and musings of Bo Sanchez. Get to know Bo in a more personal way --and find out what it means to live the life of a preacher. You get to enrich your faith as well.
DONATION
Remember to always donate your "first fruits"-not the last. Click on the "Donation" Box under the members menu - and you'll even see links to the nearest branches of the Banks where you can deposit.