READINGS for 2007-10-14
AGAINST THE ODDS
He was a Samaritan. – Luke 17:16
The odds were against him.
1. He had leprosy, a disease so dreaded that those afflicted were banished from civil society.
2. The disease was incurable in the day.
3. He wasn't even Jewish.
What chances had he that this up and coming Teacher would even glance his way?
Maybe He'd grant the other lepers a chance because they were at least of the same religion as He… but he had to be extremely lucky to deserve even a look.
And suddenly he was healed.
When you feel as undeserving as this Samaritan leper, you would go back and prostrate yourself before Jesus, too.
You would know that an immense gift has been granted you.
The problem with many of us is that we take the gift of healing and forgiveness too lightly for our own good. And so we forget to be grateful.
Let us not forget that once we were Samaritan lepers, too. Undeserving of even a glance. And now we are healed. Victoria L.
REFLECTION:
How are you showing your gratitude to the Lord today?
You have shown me great mercy and yet I forget that all my life should be dedicated to You. Forgive me, Lord.
1st READING
2 Kings 5:14-17
Elisha's reluctance to accept anything in return for the healing of Naaman is a sign of his, Elisha's, knowledge that the power for the healing comes from God and not himself. This truth is further emphasized with Naaman asking for and receiving two mule loads of dirt presumably so that he can erect an altar to the God of Israel when he returns home. The earth taken from Israel will always remind him of the source of the power that healed his leprosy.
14 Naaman went down and plunged into the Jordan seven times at the word of the man of God. His flesh became again like the flesh of a little child, and he was clean. 15 He returned with his whole retinue to the man of God. On his arrival he stood before him and said, "Now I know that there is no God in all the earth, except in Israel. Please accept a gift from your servant." 16 "As the LORD lives whom I serve, I will not take it," Elisha replied; and despite Naaman's urging, he still refused. 17 Naaman said "If you will not accept, please let me, your servant, have two muleloads of earth, for I will no longer offer holocaust or sacrifice to any other god except to the LORD."
P S A L M
Psalm 98:1, 2-3, 3-4
R: The Lord has revealed to the nations his saving power.
1 Sing to the LORD a new song, for he has done wondrous deeds; his right hand has won victory for him, his holy arm. (R) 2 The LORD has made his salvation known in the sight of the nations he has revealed his justice. 3 He has remembered his kindness and his faithfulness toward the house of Israel. (R) All the ends of the earth have seen the salvation by our God. 4 Sing joyfully to the LORD, all you lands; break into song; sing praise. (R)
2nd READING
2 Timothy 2:8-13
God is a God who treasures faithfulness. He will never forget those who are faithful to Him. At times it may seem that He is far from us, but it is not the present feelings that are most important, it is the end result! With God we can be sure that He is always faithful and that He will see through to the end all that He has promised His people. If we are willing to walk with Him in death and rise with Him in the resurrection and hold firm with Him through the growing in holiness, then the end result for us will be literally "out of this world!"
8 Remember Jesus Christ, raised from the dead, a descendant of David: such is my gospel, 9 for which I am suffering, even to the point of chains, like a criminal. But the word of God is not chained. 10 Therefore, I bear with everything for the sake of those who are chosen, so that they too may obtain the salvation that is in Christ Jesus, together with eternal glory. 11 This saying is trustworthy: If we have died with him we shall also live with him; 12 if we persevere we shall also reign with him. But if we deny him he will deny us. 13 If we are unfaithful he remains faithful, for he cannot deny himself.
G O S P E L
Luke 17:11-19
Jesus heals all ten of the lepers but there is a distinct possibility that only one of them will receive the greater gift of salvation, namely the foreigner who returns to Jesus to thank Him for the healing. Where do you and I fit into this Gospel story? Are we with the one who gives thanks for all of God's goodness to us, or do we easily forget what God has done for us and ignore His presence in our lives? Perhaps it is a bit of both. Whatever the situation, it is not too late to change and align ourselves fully with the Samaritan who returns to give thanks to God for his healing.
11 As he continued his journey to Jerusalem, he traveled through Samaria and Galilee. 12 As he was entering a village, ten lepers met [him]. They stood at a distance from him 13 and raised their voice, saying, "Jesus, Master! Have pity on us!" 14 And when he saw them, he said, "Go show yourselves to the priests." As they were going they were cleansed. 15 And one of them, realizing he had been healed, returned, glorifying God in a loud voice; 16 and he fell at the feet of Jesus and thanked him. He was a Samaritan. 17 Jesus said in reply, "Ten were cleansed, were they not? Where are the other nine? 18 Has none but this foreigner returned to give thanks to God?" 19 Then he said to him, "Stand up and go; your faith has saved you."
my reflections
think: Are we with the one who gives thanks for all of God's goodness to us, or do we easily forget what God has done for us and ignore His presence in our lives?
_________________________________________________________

God's special verse/thought for me today________________
_________________________________________________________

T O D A Y ' S BLESSING LIST
Thank You Lord for: ____________________________________
_______________________________________________________
READ THE BIBLE IN ONE YEAR Matthew 7-9
SABBATH PAUSE
My weekly time with God
THANK YOU LIST
Things to be grateful for from the past week
________________________________________________________________
________________________________________________________________
_________________________________________________________________
SPECIAL NEEDS
Things to ask God for in the coming week
________________________________________________________________
_________________________________________________________________
________________________________________________________________
HIDDEN TREASURE
Most important word God told me this week
________________________________________________________________
_________________________________________________________________
_________________________________________________________________
GIVE THANKS TO THE LORD
Have you ever noticed your reaction when you are in the mall, or walking down the street, or somewhere else and you see a person you don't like? You try and avoid that person at all costs hoping he/she won't see you.
It's a sad part of our human condition that there are some people in our life that we find most difficult to love, let alone accept in our company.
The lepers lived a terrible existence. They were ostracized from the community having to live remote and alone. They were to observe certain customs, namely, unkempt hair, torn garments and crying out "Unclean!" to anyone who approached them. They were a disgrace unto themselves and to their family. If anyone was to be in contact with the leper they were also seen excluded from the Temple worship. Luke narrates a story of the 10 lepers that approached Jesus. Actually they met him at a distance because of the observances required. They were bold enough to come this far towards Jesus. They were aware that Jesus could perhaps reject them but they called out to Him for pity upon their miserable lives. Aware they were rejected by others, they thought to themselves, would Jesus do the same? Yet Jesus goes beyond the cultural understanding of the day and speaks the word of healing to them. Remarkably, as they go on their way they are noticeably healed. We are told that one of them, filled with gratitude, approaches Jesus, kneeling at His feet in worship and praise. This leper, we are told by Luke, happens to be a Samaritan. Samaritans and Jews do not get on well with each other. They are seen as ceremonially unclean by the Jews. Yet the leper goes beyond this barrier to accept Jesus in gratitude. Many times the Lord does wonderful things for us. He heals us, He answers our prayers, and He assists us in our need. Are we like the leper who has the attitude of gratitude or are we like the other nine who forget and ignore the blessings the Lord has poured upon our lives? It is a wonderful experience to be appreciated. We all have this need within us to be acknowledged and appreciated. How often we have been hurt if when we have assisted another and have not been thanked. This can wound us in a variety of ways.
If we feel this way, imagine the way God must feel for the many times we neglect to thank Him. Let us seek to develop an attitude of gratitude. Let our lives be a witness that we are a people who delight in a God of blessings. Fr. Brian Steele
REFLECTION QUESTION: Am I thankful to the Lord? Do I take time to give thanks to the Lord on a daily basis or do I go throughout my day ignorant and forgetful of a God who gives me many blessings?
Lord, I thank You, I praise You and I worship You. Give me the grace to be thankful for all that You have given me. Amen.
St. Calixto, Pope and martyr, pray for us.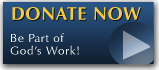 The FEAST is one of the happiest places on earth.

Click Here to find a Feast near you!
KERYGMA TV! is BACK
KERYGMA TV is on a new time slot and new channel Sundays 8 a.m. at IBC 13
Need Counseling? No Landline?
Now, you can use your mobile phone to call a friend for counseling at 09228407031. Or you may call our landlines 7266728, 7264709, 7259999 Mon-Fri 24-hrs, Sat 6am-5pm, Sun 6am-10am
BO BLOGS!
Go to Bo's Official Site and read his almost daily blog! Its not news, but thoughts and musings of Bo Sanchez. Get to know Bo in a more personal way --and find out what it means to live the life of a preacher. You get to enrich your faith as well.
DONATION
Remember to always donate your "first fruits"-not the last. Click on the "Donation" Box under the members menu - and you'll even see links to the nearest branches of the Banks where you can deposit.