READINGS for 2007-10-12
KNOW WHO YOU ARE
Some of them said… – Luke 11:15
Did you know that in the food industry, the most hectic, or should I say chaotic, time is the Christmas season? Anyway, it was my first time to work in this industry, which was why I wasn't able to prepare for the busyness. My regular habit of exchanging old bills for new and crispy ones for my godchildren's gifts was left undone. So in short, all the old, smelly and crumpled bills I had left in my wallet had to do.
Have you ever experienced being in an awkward position like this? Seeing and waiting how your godchildren would react when they finally opened the ampao carrying the dilapidated gifts? But all my godchildren looked past the external appearance of my gifts. Surprisingly, they knew the bills I gave could still buy them toys, candies, clothes and a whole lot more. No matter how tattered they were, they did not decrease in value.
Many times, we are crumpled, dilapidated and tattered by the decisions we make and the circumstances that come our way. We can't help but feel worthless. But no matter what has happened or what will happen, we will never lose our value in God's eyes when we genuinely repent. Even if others persist on judging from externals.
Jesus knew Who He Was, Is and Will Be. The crowd's whispers didn't matter. Do you know who you are? Annette AF.
REFLECTION:
Do you know your worth as a child of God?
When I am tempted to value myself only for what I can give, remind me Lord that who I am is what You made me.
1st READING
Joel 1:13-15; 2:1-2
The prophet Joel calls the people to repentance in preparation for the Day of the Lord. What the "Day of the Lord" refers to we do not really know. However, I think that we can safely give it the interpretation that basically means that we will all face judgment sooner or later. In terms of history the day of our death is only a short time away and for all intents and purposes this is our Day of Judgment. After our death there is no more time to repent or change our ways. All that sort of thing has to have been accomplished by then.
13 Gird yourselves and weep, O priests! Wail, O ministers of the altar! Come, spend the night in sackcloth, O ministers of my God! The house of your God is deprived of offering and libation. 14 Proclaim a fast, call an assembly; gather the elders, all who dwell in the land, Into the house of the LORD, your God, and cry to the LORD! 15 Alas, the day! For near is the day of the LORD, and it comes as ruin from the Almighty. 2: 1 Blow the trumpet in Zion, sound the alarm on my holy mountain! Let all who dwell in the land tremble, for the day of the LORD is coming; 2 yes, it is near, a day of darkness and of gloom, a day of clouds and somberness! Like dawn spreading over the mountains, a people numerous and mighty! Their like has not been from of old, nor will it be after them, even to the years of distant generations.
P S A L M
Psalm 9:2-3, 6, 16, 8-9
R: The Lord will judge the world with justice.
1 [2] I will give thanks to you, O LORD, with all my heart; I will declare all your wondrous deeds. 2 [3] I will be glad and exult in you; I will sing praise to your name, Most High. (R) 5 [6] You rebuked the nations and destroyed the wicked; their name you blotted out forever and ever. 15 [16] The nations are sunk in the pit they have made; in the snare they set, their foot is caught. (R) 7 [8] But the LORD sits enthroned forever; he has set up his throne for judgment. 8 [9] He judges the world with justice; he governs the peoples with equity. (R)
G O S P E L
Luke 11:15-26
When we are overcoming a particular sin, particularly one that has become habitual, it is important that we seek to replace it with something positive. Sin takes up time in our lives so when it is gone there is a space we have to fill. It is much healthier for our spiritual well being if we replace the sin with something good. Otherwise there is the very real danger that the devil might replace it with something worse!
15 Some of them said, "By the power of Beelzebul, the prince of demons, he drives out demons." 16 Others, to test him, asked him for a sign from heaven. 17 But he knew their thoughts and said to them, "Every kingdom divided against itself will be laid waste and house will fall against house. 18 And if Satan is divided against himself, how will his kingdom stand? For you say that it is by Beelzebul that I drive out demons. 19 If I, then, drive out demons by Beelzebul, by whom do your own people drive them out? Therefore they will be your judges. 20 But if it is by the finger of God that [I] drive out demons, then the kingdom of God has come upon you. 21 When a strong man fully armed guards his palace, his possessions are safe. 22 But when one stronger than he attacks and overcomes him, he takes away the armor on which he relied and distributes the spoils. 23 Whoever is not with me is against me, and whoever does not gather with me scatters. 24 When an unclean spirit goes out of someone, it roams through arid regions searching for rest but, finding none, it says, 'I shall return to my home from which I came.' 25 But upon returning, it finds it swept clean and put in order. 26 Then it goes and brings back seven other spirits more wicked than itself who move in and dwell there, and the last condition of that person is worse than the first."
my reflections
think: It is much healthier for our spiritual well being if we replace the sin with something good.
_________________________________________________________

God's special verse/thought for me today________________
_________________________________________________________

T O D A Y ' S BLESSING LIST
Thank You Lord for: ____________________________________
_______________________________________________________
READ THE BIBLE IN ONE YEAR Matthew 1-4
DELIVER US FROM EVERY EVIL
As Christians we need to be vigilant because the devil is prowling like a lion looking for someone to eat. There are many stories in the Gospels of Jesus exorcising demons and allowing people to experience true liberation from the forces of evil. On discussing the different guises of the evil one, Ignatius of Loyola illustrates to us a battle. The enemy has come into the area of his battle and seeks to find a weak spot in the fortress or city wall. Once found the enemy moves into the city to spoil the plunder. The city is conquered and the enemy has won his prize. All he needs do is to find the 'weak link in the chain' and he is proven victorious. Ignatius suggests that this is similar to the work of the enemy. The devil prowls around our life looking for our weakness. Once found, the enemy is ruthless in causing one to fall. The enemy will allow other forces to come in and conquer unguarded territory. We are aware of those weaknesses in our lives. Perhaps it is that habitual sin that seems persistent and we find our selves so attached to. Perhaps it is a fear of some kind. Perhaps it is an inadequacy that gives way to lack of self esteem, despondency. The Lord desires to build us and encourage us in our walk of faith. We need only find our shelter in Him. In today's Gospel Jesus drives out a demon and the people complain that it is through the prince of demons that the devil is exorcised. Now this is nonsense as Jesus says, "How can Satan be divided against himself." Jesus, the Anointed one sent by the Father liberates His people from sin and delivers them from evil.
In the Lord's Prayer we pray, do not bring us to the test but deliver us from evil. We must learn to pray these words from the heart. The devil is active and he despises those who name themselves Christians. He will do anything in his power to discourage us and stop us from entering into relationship with the Father. That is why the Christian must be vigilant, calling on the power of the Lord for deliverance from the forces of evil. The enemy comes in many disguises. He comes as the angel of light; he is the Tempter and he comes to torment those who belong to Christ. As James says, "Resist the devil and he will flee. Do not give in to his tactics, for he is the defeated one." God has won the victory through Christ, who, dying on the Cross in his last breath said, "It is accomplished." Fr. Brian Steele
REFLECTION QUESTION: What are the weaknesses within you that need to be addressed. Surrender them to the Lord and seek his mercy and protection.
Lord I come to You and I seek to place my life under Your lordship. I ask You to forgive me for the times I have given into the reign of the enemy. Forgive me for the times I have fallen into complacency or despondency. I am Yours and I all that I have belongs to You. Amen.
Sts. Felix and Cyprian, bishop, pray for us.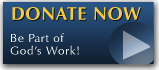 The FEAST is one of the happiest places on earth.

Click Here to find a Feast near you!
KERYGMA TV! is BACK
KERYGMA TV is on a new time slot and new channel Sundays 8 a.m. at IBC 13
Need Counseling? No Landline?
Now, you can use your mobile phone to call a friend for counseling at 09228407031. Or you may call our landlines 7266728, 7264709, 7259999 Mon-Fri 24-hrs, Sat 6am-5pm, Sun 6am-10am
BO BLOGS!
Go to Bo's Official Site and read his almost daily blog! Its not news, but thoughts and musings of Bo Sanchez. Get to know Bo in a more personal way --and find out what it means to live the life of a preacher. You get to enrich your faith as well.
DONATION
Remember to always donate your "first fruits"-not the last. Click on the "Donation" Box under the members menu - and you'll even see links to the nearest branches of the Banks where you can deposit.