READINGS for 2007-10-11
REAL FRIENDS
"Suppose one of you has a friend to whom he goes at midnight." – Luke 11:5
My friend Reggie lives in LA now. We've been the best of friends since right after college, have seen the toughest fights, have been through the best and the worst.
I get the weirdest texts from her sometimes. Texts like,"What is the word whose root origin is the Latin for "to put" and means to compete against?"
I text back,"OPPOSE."
Then the next text is "What is the word whose root origin is the Latin for "to put" and means to conjecture.
I answer back, "SUPPOSE."
Now, given the time difference between Manila and LA, these texts come in at the oddest hours. Like 2 or 3 am. Wabby, another friend at whose house I was staying over, having been awakened by the text tone, asked irritably, "What is she doing?" I said, "Probably answering a crossword puzzle."
And Wabs said, "I don't know who's the greater fool. Reggie for not just buying a dictionary or you for answering."
You don't disturb people at midnight for the most trivial reasons unless they're real friends. Aren't you glad that the Lord answers us even when the timing isn't convenient? Victoria L.
REFLECTION:
In what way are you being a real friend to other people?
Thank You, Father, for always knowing what the best answer to my prayer is.
1st READING
Malachi 3:13-20
Our life is one long purifying experience. God is at work within us to purify us from sin so we will be prepared to spend eternity with Him. We can cooperate with this process or we can work against it. The choice is yours and mine. The problem is that if we choose not to cooperate with God, where will that leave us when it comes to Judgment Day? I think I will choose to let God do what he wants to do in my life.
13 You have defied me in word, says the LORD, yet you ask, "What have we spoken against you?" 14 You have said, "It is vain to serve God, and what do we profit by keeping his command, and going about in penitential dress in awe of the LORD of hosts? 15 Rather must we call the proud blessed; for indeed evildoers prosper, and even tempt God with impunity." 16 Then they who fear the LORD spoke with one another, and the LORD listened attentively; and a record book was written before him of those who fear the LORD and trust in his name. 17 And they shall be mine, says the LORD of hosts, my own special possession, on the day I take action. And I will have compassion on them, as a man has compassion on his son who serves him. 18 Then you will again see the distinction between the just and the wicked; between him who serves God, and him who does not serve him. 19 For lo, the day is coming, blazing like an oven, when all the proud and all evildoers will be stubble, and the day that is coming will set them on fire, leaving them neither root nor branch, says the LORD of hosts. 20 But for you who fear my name, there will arise the sun of justice with its healing rays.
P S A L M
Psalm 1:1-2, 3, 4, 6
R: Blessed are they who hope in the Lord.
1 Blessed the man who follows not the counsel of the wicked nor walks in the way of sinners, nor sits in the company of the insolent, 2 but delights in the law of the LORD and meditates on his law day and night. (R) 3 He is like a tree planted near running water, that yields its fruit in due season, and whose leaves never fade. Whatever he does, prospers. (R) 4 Not so the wicked, not so; they are like chaff which the wind drives away. 6 For the LORD watches over the way of the just, but the way of the wicked vanishes. (R)
G O S P E L
Luke 11:5-13
We know how we give good things to the people whom we love and how sometimes we will even give good things to people whom we do not even know! Jesus argues that if this is how we as sinful human beings act, then how much more is God going to be willing to give the Holy Spirit to those who ask for it! This is a pretty convincing argument in my mind so I think I will put it to the test and request the help of the Holy Spirit every time I need Him.
5 And he said to them,"Suppose one of you has a friend to whom he goes at midnight and says,'Friend, lend me three loaves of bread, '6 for a friend of mine has arrived at my house from a journey and I have nothing to offer him,' 7 and he says in reply from within, 'Do not bother me; the door has already been locked and my children and I are already in bed. I cannot get up to give you anything.' 8 I tell you, if he does not get up to give him the loaves because of their friendship, he will get up to give him whatever he needs because of his persistence." 9 "And I tell you, ask and you will receive; seek and you will find; knock and the door will be opened to you. 10 For everyone who asks, receives; and the one who seeks, finds; and to the one who knocks, the door will be opened. 11 What father among you would hand his son a snake when he asks for a fish? 12 Or hand him a scorpion when he asks for an egg? 13 If you then, who are wicked, know how to give good gifts to your children, how much more will the Father in heaven give the holy Spirit to those who ask him?"
my reflections
think: Our life is one long purifying experience.
_________________________________________________________

God's special verse/thought for me today________________
_________________________________________________________

T O D A Y ' S BLESSING LIST
Thank You Lord for: ____________________________________
_______________________________________________________
READ THE BIBLE IN ONE YEAR 2 Maccabees 13-15
ASK AND YOU SHALL RECEIVE
We can approach God with confidence and with a sense of boldness as He is our Father who provides for us and in fact anticipates our every need. Jesus teaches us that we are to seek God as Father and expect that He will answer us in our times of need.
In today's Gospel Jesus uses the analogy of a friend who is in need. The friend seeks help and assistance from one whom he knows He can trust. Even though the friend is well in for the night, (the door is locked and he is in bed), Jesus states that persistence will win him over in the end. We too are to be persistent. Jesus states the promise. "For everyone who asks receives, and the one who seeks finds, and to the one who knocks, the door will be opened".
The Father is the Giver of all gifts. He has given his Son who has loved us and given himself for us. The Father gives us forgiveness of sins for the Son of Man has washed away sins with His blood. The Father gives us life and love. Jesus has come to give us life and to give it abundantly. The Father gives us family, employment, and other provisions in our daily life. The Father is constant in His giving, and Jesus is for us the generosity of the Father. The Father has given us all things that are good; the Father has given us the Holy Spirit, the first of all gifts. All that we need and we possess are given us by the Father of all gifts. As James writes to his community, "Every good endowment and every perfect gift from above, coming down from the Father of lights with whom there is no variation or shadow due to change".
We all know the joy one experiences when giving gifts to those we are familiar with. Whether it be birthday, anniversary or some other celebration, it is customary for us to give a gift to show our appreciation and affection towards the recipient. Jesus tells us in today's Gospel how much more the Father in heaven will give the Holy Spirit to those who ask him. We thank the Father for all His gifts to us. Just as we delight in the appreciation one shows in a gift given, so too it delights the Father to give. We need only receive with humble and grateful hearts. Fr. Brian Steele
REFLECTION QUESTION: Reflect on the many gifts God has given you, spiritually and materially. Where can you see in your life that you can give to others? Remember freely we have received, freely we too must give.
Thank You Father for the gift of Your Spirit in my life. You are the Giver of all gifts. Help me to appreciate and not take for granted the gifts You have given. As You have given to me so much may I also learn to be a giver. Amen.
St. Kenneth, monk, pray for us.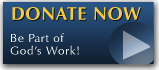 The FEAST is one of the happiest places on earth.

Click Here to find a Feast near you!
KERYGMA TV! is BACK
KERYGMA TV is on a new time slot and new channel Sundays 8 a.m. at IBC 13
Need Counseling? No Landline?
Now, you can use your mobile phone to call a friend for counseling at 09228407031. Or you may call our landlines 7266728, 7264709, 7259999 Mon-Fri 24-hrs, Sat 6am-5pm, Sun 6am-10am
BO BLOGS!
Go to Bo's Official Site and read his almost daily blog! Its not news, but thoughts and musings of Bo Sanchez. Get to know Bo in a more personal way --and find out what it means to live the life of a preacher. You get to enrich your faith as well.
DONATION
Remember to always donate your "first fruits"-not the last. Click on the "Donation" Box under the members menu - and you'll even see links to the nearest branches of the Banks where you can deposit.