READINGS for 2007-10-10
CATHOLIC PRAYERS
"Lord, teach us to pray…" – Luke 11: 1
I always encourage others to do personal prayers – spontaneous, true, and from the heart.
But I never stopped praying common Catholic prayers: the chaplet to the Divine Mercy, the Memorare, Prayer to St. Michael, Prayer of St. Francis... and of course, the Our Father, Hail Mary, Glory Be and the Apostle's Creed.
I recite these prayers because most of the time I pray with my son, and we can't be praying differently together, although in the end, we do our personal prayers. I also recite these prayers at Mass, during prayer meetings and in community gatherings. Again, for practical reasons, we can not always be praying altogether in tongues. Neither can we all pray personal prayers one by one lest we end up at dawn.
But for a deeper reason, I pray common Catholic prayers because they are beautiful prayers the Church taught me. The Our Father is a prayer Jesus himself taught.
I love praying the Our Father over and over again. I love praying common Catholic prayers over and over again. Because like my personal prayers, these prayers can truly come from the heart.
Let's pray. Alvin B.
REFLECTION:
Have your common prayers been as personal as your own personal prayers? Or have they become mechanical and simply recited by memory?
Lord, thank You for teaching us to pray. Our Father in heaven, holy be Your name…
1st READING
Jonah 4:1-11
Jonah now tests the patience of God and God challenges him as to who he thinks he is to determine whether or not He, God, should have destroyed Nineveh or spared the city. God is the Creator of all and it is in His hands that the destiny of all things is held. Jonah is merely an instrument, just like us. Yes we have been given a certain dignity in Creation; however, the will of God still remains beyond our full comprehension. We must learn to humble our minds before the wisdom of God.
1 This was greatly displeasing to Jonah, and he became angry. 2 "I beseech you, LORD," he prayed, "is not this what I said while I was still in my own country? This is why I fled at first to Tarshish. I knew that you are a gracious and merciful God, slow to anger, rich in clemency, loathe to punish. 3 And now, LORD, please take my life from me; for it is better for me to die than to live." 4 But the LORD asked, "Have you reason to be angry?" 5 Jonah then left the city for a place to the east of it, where he built himself a hut and waited under it in the shade, to see what would happen to the city. 6 And when the LORD God provided a gourd plant, that grew up over Jonah's head, giving shade that relieved him of any discomfort, Jonah was very happy over the plant. 7 But the next morning at dawn God sent a worm which attacked the plant, so that it withered. 8 And when the sun arose, God sent a burning east wind; and the sun beat upon Jonah's head till he became faint. Then he asked for death, saying, "I would be better off dead than alive." 9 But God said to Jonah, "Have you reason to be angry over the plant?" "I have reason to be angry," Jonah answered, "angry enough to die." 10 Then the LORD said, "You are concerned over the plant which cost you no labor and which you did not raise; it came up in one night and in one night it perished. 11 And should I not be concerned over Nineveh, the great city, in which there are more than a hundred and twenty thousand persons who cannot distinguish their right hand from their left, not to mention the many cattle?"
P S A L M
Psalm 86:3-4, 5-6, 9-10
R: Lord, you are merciful and gracious.
3 Have mercy on me, O Lord, for to you I call all the day. 4 Gladden the soul of your servant, for to you, O Lord, I lift up my soul. (R) 5 For you, O Lord, are good and forgiving, abounding in kindness to all who call upon you. 6 Hearken, O LORD, to my prayer and attend to the sound of my pleading. (R) 9 All the nations you have made shall come and worship you, O Lord, and glorify your name. 10 For you are great, and you do wondrous deeds; you alone are God. (R)
G O S P E L
Luke 11:1-4
Jesus teaches His disciples to pray. Prayer is essential for a healthy relationship with God. We cannot hope to remain in good terms with God if we neglect to pray. Sometimes prayer is a wonderful experience; at other times it seems to be a waste of time! This is simply the way of life. We have to learn to persevere and trust this even when it seems God is distant and does nothing, this is the time when He is probably working some sort of miracle deep in our hearts that will only come to the fore in the future!
1 He was praying in a certain place, and when he had finished, one of his disciples said to him, "Lord, teach us to pray just as John taught his disciples." 2 He said to them, "When you pray, say: Father, hallowed be your name, your kingdom come. 3 Give us each day our daily bread 4 and forgive us our sins for we ourselves forgive everyone in debt to us, and do not subject us to the final test."
my reflections
think: We have to learn to persevere and trust in prayer even when it seems God is distant and does nothing, this is the time when He is probably working some sort of miracle deep in our hearts that will only come to the fore in the future!
_________________________________________________________

God's special verse/thought for me today________________
_________________________________________________________

T O D A Y ' S BLESSING LIST
Thank You Lord for: ____________________________________
_______________________________________________________
READ THE BIBLE IN ONE YEAR 2 Maccabees 10-12
A MERCIFUL AND LOVING GOD
There is something that rises within us when we see that justice is not carried out. Sometimes it can be born from a negative reaction on our part. For example, someone has cheated us or we have been offended by what another has done to us. We notice a hidden evil within that is ready to manifest in one way or another if it is ever given the chance. The name that we can give to this evil hidden in our hearts is revenge.
In the New Testament Jesus teaches His disciples about the evil of revenge. He teaches His disciples to turn the other cheek and to love our enemies, those that commit wrong towards us. Just like His disciples, Jesus also challenges us to heed his teachings on revenge. The heart can be a devious thing as Jeremiah prophesies. Outwardly we may seem very forgiving and ready to excuse but underneath there can be another force fanning the fire of revenge. It's as if we say, "One day you're going to get it, just you wait."
God taught Jonah an important lesson. Rather than rejoicing at what God has achieved with the Ninevites, that is their repentance, Jonah is "greatly displeased and angry that God did not carry out the evil He threatened against Nineveh". In a humorous touch the Lord dialogues with this sullen character. "Have you any reason to be angry?" God tries to reason with Jonah. God seeks to remedy Jonah's anger by allowing a castor plant to sprout and bring comfort to the prophet. Jonah is happy and is relieved at the comfort the plant brings him. Gods allows the plant to be attacked by a worm so that at dawn the scorching heat again brings discomfort. The cycle begins again. Jonah is angry at God, at the Ninevites and at life, perhaps fostering still the evil revenge he has stored within his heart. In a beautiful end to the story God reasons again with the prophet. God reminds the prophet that it is He alone who provides all things; He has also provided a way out for the people of Nineveh because of His compassionate concern for all peoples. It is a powerful story of the benevolent love and compassion of God. Fr. Brian Steele
REFLECTION QUESTION: Like Jonah, do we also seek revenge on people who have hurt us in the past or even at this present time? Do we need to seek pardon from God? What is the evil that can often lie hidden in our hearts?
God our Father, You are compassionate and loving in all Your ways. I forgive those who have sinned against me. Let me no longer hold this sin against them. Help me to forgive as You have forgiven me. Amen.
St. Daniel, martyr, pray for us.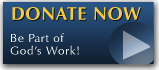 The FEAST is one of the happiest places on earth.

Click Here to find a Feast near you!
KERYGMA TV! is BACK
KERYGMA TV is on a new time slot and new channel Sundays 8 a.m. at IBC 13
Need Counseling? No Landline?
Now, you can use your mobile phone to call a friend for counseling at 09228407031. Or you may call our landlines 7266728, 7264709, 7259999 Mon-Fri 24-hrs, Sat 6am-5pm, Sun 6am-10am
BO BLOGS!
Go to Bo's Official Site and read his almost daily blog! Its not news, but thoughts and musings of Bo Sanchez. Get to know Bo in a more personal way --and find out what it means to live the life of a preacher. You get to enrich your faith as well.
DONATION
Remember to always donate your "first fruits"-not the last. Click on the "Donation" Box under the members menu - and you'll even see links to the nearest branches of the Banks where you can deposit.