READINGS for 2007-10-09
MARTHA A.K.A. JUVY
"Martha, Martha, you are anxious and worried about many things." – Luke 10:41
Most of our helpers are given the title "angel," why? Because these angels do most of the jobs in our homes. They clean our house, watch over our children, help cook our food, go to market, pay our bills and sometimes they even help the kids with their homework.
Juvy is my angel! She is my Martha. Call her heaven-sent. She came at the time when Jon and I were so desperately in need of a good helper. After two years of searching, a series of turn-overs and overnight temps, finally God heard our prayers.
This is her seventh year with us. And last 2005 we were able to convince her to be baptized Catholic! Juvy, how can I say thank you? Without you around I cannot do the "works."
Let us give a round of applause and honor all the "Juvy's" in our respective homes. Let us thank them for allowing us to be "Mary." Let us show them our love and care in return.
Truly they are a blessing from heaven. . Marissa E.
REFLECTION:
Have you decided to give up the "Martha" in you?
Lord, grant me the grace to be Mary today, tomorrow and the days to come. May I learn to slow down to hear You when you visit me.
1st READING
Jonah 3:1-10
Jonah eventually makes it to Nineveh and is obedient to God's original command. Just as Jonah feared, the people heed his warning and repent; thus the Lord relents and does not destroy the city. This ought to be cause for great rejoicing in Jonah but instead he becomes angry with God for making him look like a fool. We must all be prepared to be like fools if it will serve the proclamation of the Gospel. The only real fool is the one who disobeys God's word!
1 The word of the LORD came to Jonah a second time: 2 "Set out for the great city of Nineveh, and announce to it the message that I will tell you." 3 So Jonah made ready and went to Nineveh, according to the LORD's bidding. Now Nineveh was an enormously large city; it took three days to go through it. 4 Jonah began his journey through the city, and had gone but a single day's walk announcing, "Forty days more and Nineveh shall be destroyed," 5 when the people of Nineveh believed God; they proclaimed a fast and all of them, great and small, put on sackcloth. 6 When the news reached the king of Nineveh, he rose from his throne, laid aside his robe, covered himself with sackcloth, and sat in the ashes. 7 Then he had this proclaimed throughout Nineveh, by decree of the king and his nobles: "Neither man nor beast, neither cattle nor sheep, shall taste anything; they shall not eat, nor shall they drink water. 8 Man and beast shall be covered with sackcloth and call loudly to God; every man shall turn from his evil way and from the violence he has in hand. 9 Who knows, God may relent and forgive, and withhold his blazing wrath, so that we shall not perish." 10 When God saw by their actions how they turned from their evil way, he repented of the evil that he had threatened to do to them; he did not carry it out.
P S A L M
Psalm 130:1-2, 3-4, 7-8
R: If you, O Lord, mark iniquities, who can stand?
1 Out of the depths I cry to you, O LORD; Lord, hear my voice! 2 Let your ears be attentive to my voice in supplication. (R) 3 If you, O LORD, mark iniquities, LORD, who can stand? 4 But with you is forgiveness, that you may be revered. (R) 7 Let Israel wait for the LORD, for with the LORD is kindness and with him is plenteous redemption; 8 and he will redeem Israel from all their iniquities. (R)
G O S P E L
Luke 10:38-42
This is an often talked about piece of Scripture in terms of whether we should sit and listen to God, or get up and serve those around us. The correct answer is that we need to do both! There are times for reflection and prayer and these may never be neglected if we want to have a healthy relationship with God; there are times for service and work and these two are necessary if the Gospel is going to be proclaimed to the ends of the earth. It is simply a matter of discerning the time and place for each of them in our lives.
38 As they continued their journey he entered a village where a woman whose name was Martha welcomed him. 39 She had a sister named Mary [who] sat beside the Lord at his feet listening to him speak. 40 Martha, burdened with much serving, came to him and said, "Lord, do you not care that my sister has left me by myself to do the serving? Tell her to help me." 41 The Lord said to her in reply, "Martha, Martha, you are anxious and worried about many things. 42 There is need of only one thing. Mary has chosen the better part and it will not be taken from her."
my reflections
think:
The only real fool is the one who disobeys God's word! We should sit and listen to God, or get up and serve those around us.
_________________________________________________________

God's special verse/thought for me today________________
_________________________________________________________

T O D A Y ' S BLESSING LIST
Thank You Lord for: ____________________________________
_______________________________________________________
READ THE BIBLE IN ONE YEAR 2 Maccabees 7-9
A GOD OF SECOND CHANCES
Our God is a God of second chances. By this I mean that God never gives up on us. Too often we experience that others may give up on us, but God is constant in His affection and faithfulness towards us. We are always given new opportunities to act and show our love for Him. How many times have we regretted our lack of faith or our inability to accomplish what has been asked of us by God? We kick ourselves and often think how we can make it up for God. We feel that we have missed the score that God will no longer bother with us because of our unfaithfulness.
In today's first reading we see that Jonah is given another chance to go to Nineveh. "The word of the Lord came to Jonah a second time." As if God is saying, "just in case you didn't get it the first time, here goes again." Jonah need not fear for the Lord is with him. He will tell Jonah what to say — "announce the message that I will tell you." Notice the reaction of the people of Nineveh. To the amazement of Jonah the people repent and turn from their ways. They proclaim a fast and put on sackcloth (a ritual depicting repentance). Can you imagine the look on the face of Jonah as he witnesses before his very eyes the king summoning the people to repent and make amends for their wickedness?
Isn't it a wonderful thing to be faithful to the Lord? The Lord will certainly act if we are faithful to Him. We are not alone, God is with us always. God alone provides. All good things come to those who wait upon the Lord. God will see His plan through. Often we complain of our inadequacies and bargain with God that He has chosen the wrong person for the job. God understands us and He desires to help us.
Through the willingness of Jonah to cooperate with the plan of God to reach the Ninevites, the people are spared. God sees by their actions their willingness to turn from their evil ways. They are no longer in danger but have found favor with God once again. Let us take up the example of the people of Nineveh, to repent and turn again to the Lord. Fr. Brian Steele
REFLECTION QUESTION: What are the ways in which we need to repent? How can we show to God that we are sorry and make amends for the wrong committed.
Lord, use me as You will. Let me be Your servant and give me Your grace to carry out Your will in my life. Amen.
St. Sabinus, hermit, pray for us.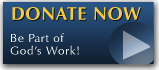 The FEAST is one of the happiest places on earth.

Click Here to find a Feast near you!
KERYGMA TV! is BACK
KERYGMA TV is on a new time slot and new channel Sundays 8 a.m. at IBC 13
Need Counseling? No Landline?
Now, you can use your mobile phone to call a friend for counseling at 09228407031. Or you may call our landlines 7266728, 7264709, 7259999 Mon-Fri 24-hrs, Sat 6am-5pm, Sun 6am-10am
BO BLOGS!
Go to Bo's Official Site and read his almost daily blog! Its not news, but thoughts and musings of Bo Sanchez. Get to know Bo in a more personal way --and find out what it means to live the life of a preacher. You get to enrich your faith as well.
DONATION
Remember to always donate your "first fruits"-not the last. Click on the "Donation" Box under the members menu - and you'll even see links to the nearest branches of the Banks where you can deposit.