READINGS for 2007-10-07
JUST-TIIS!
"We have done what we were obliged to do." – Luke 17:10
It's not easy to be a government hospital nurse in the Philippines. In the US, the ratio of nurses to patients is 1:2. Here, it's 1:20 during regular days and 1:60 during "toxic" seasons. No wonder our nurses go abroad and enjoy oodles of money. How about nurses who want to stay? What can be their motivation? Maslow's hierarchy of needs enumerates: 1. physiological needs, 2. security needs 3. esteem needs and 4. self actualization. This theory advocates that one need has to be satisfied first then another need arises until one reaches the utmost – full use of their potential: self-actualization.
In the Kingdom of God it's different.
Missionaries, volunteers and public servants, continue to serve, although deprived of physiological and other needs. They selfactualize. I'm not saying that I've no plans of going abroad. I'm open to the will of God. The point is that I don't want to lose the grace and virtue that struggles have taught me. It's the power to endure and persevere. They said that in our country, there's no more justice. During absence of justice, we, God's servants can just-tiis – we can endure! Are you willing? Joie C.
REFLECTION:
Trials are difficult teachers. They give the tests firsts and the lesson afterward. Have you learned yours?
I can do all things through Christ who strengthens me. (Phil.4:13)
1st READING
Habakkuk 1:2-3; 2:2-4
More important than writing down the vision of the Lord for humanity today is people willing to live that vision. The vision is already written down and has been for centuries. Yes, we need to apply it to the modern generation but this does not change the essence of the Gospel! Truth is still truth and the moral life still embraces the same fundamental principles of the years gone past. Let us intercede for more men and women to truly live this life to the full in answer to God's call.
2 How long, O LORD? I cry for help but you do not listen! I cry out to you, "Violence!" but you do not intervene. 3 Why do you let me see ruin; why must I look at misery? Destruction and violence are before me; there is strife, and clamorous discord. 2: 2 Then the LORD answered me and said: Write down the vision clearly upon the tablets, so that one can read it readily. 3 For the vision still has its time, presses on to fulfillment, and will not disappoint; if it delays, wait for it, it will surely come, it will not be late. 4 The rash man has no integrity; but the just man, because of his faith, shall live.
P S A L M
Psalm 95:1-2, 6-7, 8-9
R: If today you hear his voice, harden not your hearts.
1 Come, let us sing joyfully to the LORD; let us acclaim the Rock of our salvation. 2 Let us come into his presence with thanksgiving; let us joyfully sing psalm to him. (R) 6 Come, let us bow down in worship; let us kneel before the LORD who made us. 7 For he is our God, and we are the people he shepherds, the flock he guides. (R) Oh, that today you would hear his voice: 8 "Harden not your hearts as at Meribah, as in the day of Massah in the desert, 9 where your fathers tempted me; they tested me though they had seen my works" (R)
2nd READING
2 Timothy 1:6-8.13-14
Paul exhorts Timothy to remember that God has anointed him with the power of the Holy Spirit. The same is true of you and me. We have each received the power of the Spirit to live the Christian life to the full. Let us do exactly that so that our lives will be an attractive witness and alternative to those who are caught up in the merry-go-round of the world's values and want to get off! We have a duty to our fellow human beings to do this and also a duty to ourselves and God to be faithful to the gift of new life that He has given to us.
6 I remind you to stir into flame the gift of God that you have through the imposition of my hands. 7 For God did not give us a spirit of cowardice but rather of power and love and self-control. 8 So do not be ashamed of your testimony to our Lord, nor of me, a prisoner for his sake; but bear your share of hardship for the gospel with the strength that comes from God. 13 Take as your norm the sound words that you heard from me, in the faith and love that are in Christ Jesus. 14 Guard this rich trust with the help of the holy Spirit that dwells within us.
G O S P E L
Luke 17:5-10
Jesus does not mean to imply that we are only servile members of God's Kingdom. He is simply trying to emphasize the truth that God's will and authority is greater than our own. He then ties this truth into an understanding of faith whereby we can gain access to the power and authority of God through faith in Him and living according to His will. The exercising of our faith is similar to the exercising of authority in that if we believe in what we are saying, more people are likely to follow our commands than if we show hesitation or doubt when we give them.
5 And the apostles said to the Lord, "Increase our faith." 6 The Lord replied, "If you have faith the size of a mustard seed, you would say to this mulberry tree, 'Be uprooted and planted in the sea,' and it would obey you. 7 Who among you would say to your servant who has just come in from plowing or tending sheep in the field, 'Come here immediately and take your place at table'? 8 Would he not rather say to him, 'Prepare something for me to eat. Put on your apron and wait on me while I eat and drink. You may eat and drink when I am finished'? 9 Is he grateful to that servant because he did what was commanded? 10 So should it be with you. When you have done all you have been commanded, say, 'We are unprofitable servants; we have done what we were obliged to do.'
my reflections
think: We have each received the power of the Spirit to live the Christian life to the full.
_________________________________________________________

God's special verse/thought for me today________________
_________________________________________________________

T O D A Y ' S BLESSING LIST
Thank You Lord for: ____________________________________
_______________________________________________________
READ THE BIBLE IN ONE YEAR 2 Maccabees 1-3
SABBATH PAUSE
My weekly time with God
THANK YOU LIST
Things to be grateful for from the past week
________________________________________________________________
________________________________________________________________
_________________________________________________________________
SPECIAL NEEDS
Things to ask God for in the coming week
________________________________________________________________
_________________________________________________________________
________________________________________________________________
HIDDEN TREASURE
Most important word God told me this week
________________________________________________________________
_________________________________________________________________
_________________________________________________________________
SERVE ONE ANOTHER IN LOVE
A common feature still found in many cultures today is that of the role of the servant. They are to help the family in whatever assistance is needed through various duties around the house. The servant is part of the family, not an addition. They are welcomed into the family as one of their own. A servant is not a slave but is of valuable assistance to those who are members within the household.
In the Gospel of John, there is a touching scene whereby Jesus at the last supper stoops down to wash the feet of the disciples. We are all familiar with the bumbling response of Peter. We notice the fraternal love of Jesus who approaches Peter to wash his feet. The Master teaches His disciples the way of love through loving service. The washing of the feet was the role the slave would attend towards the one returning from a journey. Jesus leads by example. We are to be servants of one another. The scene is a perfect summary of the whole story of Jesus who always is for the other. Jesus Himself stated that the Son of Man came to not to be served but to serve and give His life as a ransom for many. Right up to the very end of Jesus' life, even His death on the Cross, Jesus always thought of the other person, a great act of love does He leave us all to follow.
The parable in today's gospel illustrates to us the responsibility in our lives as servants of God. The servant fulfills his role well when he remains faithful to what he is asked from him. The servant is not a slave because he knows his masters business; but he is invited to be friend. All are called to be servants of the Lord. We are His friends and He invites us into the circle of his family. We are His brothers and sisters and we now have access to God whom we can invoke as Father. What a wonderful thing it would be if we were to hear from the lips of Jesus when we do meet him, "Well done, good and faithful servant receive the reward that has awaited you since the beginning of time." As servants we are all to be good stewards of all God have given us. All that we have is of God. All is grace and gift. We can boast of nothing but we can boast in a God who loves us and calls us to serve him in faithfulness and love. Let our response be as the servant of the household that we hear in the Gospel today: "We are unprofitable servants; we have done what we were obliged to do." Fr. Brian Steele
REFLECTION QUESTION: Where is the Lord calling us to serve him? Where can we exercise the act of service in our daily lives?
Lord I am Your servant. As Mary prayed so do I repeat those same words, "Be it done unto me according to Your will". Amen.
St. Justina of Padua, martyr, pray for us.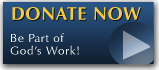 The FEAST is one of the happiest places on earth.

Click Here to find a Feast near you!
KERYGMA TV! is BACK
KERYGMA TV is on a new time slot and new channel Sundays 8 a.m. at IBC 13
Need Counseling? No Landline?
Now, you can use your mobile phone to call a friend for counseling at 09228407031. Or you may call our landlines 7266728, 7264709, 7259999 Mon-Fri 24-hrs, Sat 6am-5pm, Sun 6am-10am
BO BLOGS!
Go to Bo's Official Site and read his almost daily blog! Its not news, but thoughts and musings of Bo Sanchez. Get to know Bo in a more personal way --and find out what it means to live the life of a preacher. You get to enrich your faith as well.
DONATION
Remember to always donate your "first fruits"-not the last. Click on the "Donation" Box under the members menu - and you'll even see links to the nearest branches of the Banks where you can deposit.