READINGS for 2007-10-04
SCOOPS OF LOVE
"Do not be saddened this day..." – Nehemiah 8:10
When I was eight years old, my whole family went swimming. I was so excited that the night before I already wore my trunks to sleep. Finally when at the pool, I heard a familiar sound. The bell of an ice cream man!
"This is spectacular!" I thought. Two of my loves in one day – swimming and ice cream!
So I ran towards the man. Looking at the delicious ice cream flavors, my mouth started to water. But I realized I didn't have money to buy even a scoop. I sadly turned back when I saw my Dad coming towards me. He looked at the ice cream man and said, "Give my son a scoop of that." And then he went back to swim.
Holding the ice cream cone, I smiled. My cousins had called their Daddy but no one came. They were so busy swimming. But not my Dad; he was there. He bought me a scoop. Then tragedy struck. Without warning, one of my relatives, out of jealousy, pushed me and made me drop my ice cream cone. In disbelief and anger, I cried silently. I looked down at my wasted ice cream.
Then I felt a touch on my head. I looked up and saw my Dad. He came back. And with a sure voice he told the ice cream vendor, "Givemy son three scoops!" Arun G.
REFLECTION:
Did you lose a scoop of blessing? Then let God give you a gallon of His love!
Lord, I believe that You are the God who restores.
1st READING
Nehemiah 8:1-4.5-6.7-12
Ezra reads from the Book of the Law for several hours in the heat of the sun. Thepeople remain attentive to what he is saying. This is the sort of love for and honor with which we should hold the Scriptures. They are the Word of God for our lives and as such contain the message of eternal life. No hardship should be too great for us to endure in order to be able to read the Scriptures. Their words are life and are far more important than any other type of food we can eat. Food for the spirit will far outlast food for the body, which is passing away.
1 The whole people gathered as one man in the open space before the Water Gate, and they called upon Ezra the scribe to bring forth the book of the law of Moses which the LORD prescribed for Israel. 2 On the first day of the seventh month, therefore, Ezra the priest brought the law before the assembly, which consisted of men, women, and those children old enough to understand. 3 Standing at one end of the open place that was before the Water Gate, he read out of the book from daybreak till midday, in the presence of the men, the women, and those children old enough to understand; and all the people listened attentively to the book of the law. 4 Ezra the scribe stood on a wooden platform that had been made for the occasion. 5 Ezra opened the scroll so that all the people might see it (for he was standing higher up than any of the people); and, as he opened it, all the people rose. 6 Ezra blessed the LORD, the great God, and all the people, their hands raised high, answered, "Amen, amen!" Then they bowed down and prostrated themselves before the LORD, their faces to the ground. 7 The Levites Jeshua, Bani, Sherebiah, Jamin, Akkub, Shabbethai, Hodiah, Maaseiah, Kelita, Azariah, Jozabad, Hanan, and Pelaiah explained the law to the people, who remained in their places. 8 Ezra read plainly from the book of the law of God, interpreting it so that all could understand what was read. 9 Then Nehemiah, that is, His Excellency, and Ezra the priestscribe [and the Levites who were instructing the people] said to all the people, "Today is holy to the LORD your God. Do not be sad, and do not weep" — for all the people were weeping as they heard the words of the law. 10 He said further, "Go, eat rich foods and drink sweet drinks, and allot portions to those who had nothing prepared; for today is holy to our LORD. Do not be saddened this day, for rejoicing in the LORD must be your strength!" 11 And the Levites quieted all the people, saying, "Hush, for today is holy, and you must not be saddened." 12 Then all the people went to eat and drink, to distribute portions, and to celebrate with great joy, for they understood the words that had been expounded to them.
P S A L M
Psalm 19:8, 9, 10, 11
R: The precepts of the Lord give joy to the heart.
7 [8] The law of the LORD is perfect, refreshing the soul; the decree of the LORD is trustworthy, giving wisdom to the simple. (R) 8 [9] The precepts of the LORD are right, rejoicing the heart; the command of the LORD is clear, enlightening the eye; (R) 9 [10] the fear of the LORD is pure, enduring forever; the ordinances of the LORD are true, all of them just. (R) 10 [11] They are more precious than gold, than a heap of purest gold; sweeter also than syrup or honey from the comb. (R)
G O S P E L
Luke 10:1-12
Today we celebrate the Feast of St Francis of Assisi. Perhaps more than any other person who has lived, he was a man who gave himself over to the living of the Gospel in imitation of Jesus. His love for poverty and desire to proclaim the Good News to the ends of the earth continues to inspire many even to this day. This most beloved of all saints stands as a human testimony to the power of God to use the simple yes of a simple man tochange the Church and to inspire people to love God and their neighbor more fully.
1 After this the Lord appointed seventy -two others whom he sent ahead of him in pairs to every town and place he intended to visit. 2 He said to them, "The harvest is abundant but the laborers are few; so ask the master of the harvest to send out laborers for his harvest. 3 Go on your way; behold, I am sending you like lambs among wolves. 4 Carry no money bag, no sack, no sandals; and greet no one along the way. 5 Into whatever house you enter, first say, 'Peace to this household.' 6 If a peaceful person lives there, your peace will rest on him; but if not, it will return to you. 7 Stay in the same house and eat and drink what is offered to you, for the laborer deserves his payment. Do not move about from one house to another. 8 Whatever town you enter and they welcome you, eat what is set before you, 9 cure the sick in it and say to them, 'The kingdom of God is at hand for you.' 10 Whatever town you enter and they do not receive you, go out into the streets and say, 11 'The dust of your town that clings to our feet, even that we shake off against you.' Yet know this: the kingdom of God is at hand. 12 I tell you, it will be more tolerable for Sodom on that day than for that town."
my reflections
think: No hardship should be too great for us to endure in order to be able to read the Scriptures.
_________________________________________________________

God's special verse/thought for me today________________
_________________________________________________________

T O D A Y ' S BLESSING LIST
Thank You Lord for: ____________________________________
_______________________________________________________
READ THE BIBLE IN ONE YEAR 1 Maccabees 7-9
GETTING TO KNOW THE SAINTS
Saint Francis of Assisi
Saint Francis of Assisi, or Francis Bernardone, was born in 1181 at Umbria, Italy. He was the son of a wealthy silk merchant so Francis grew up in extravagant-living and merry-making. He was not interested in his father s business. Instead, he joined the army and was taken prisoner. When he was released, Francis grew ill twice. One day, he saw a vision of Christ. The Lord urged him to turn back. Francis changed his lifestyle. He began to pray often and offer sacrifices. He gave money and clothes to the poor and served the sick in hospitals. His father was furious ; he called him a madman and disinherited him.
Saint Francis followed the Gospels with Jesus as his example. He dressed in ragged clothes and begged in order to live. The man preached purity and peace, and continued his service to the sick and poor. Soon after, he began to attract followers. Thus, in 1209, he founded the Franciscans. Saint Francis encouraged the friars toown nothing and to love poverty.
God blessed the saint with the ability to do miracles and to make birds and animals obey him. In September 1224, Francis received the stigmata. His hands and feet bled for the remaining two years of his life.
Saint Francis of Assisi died on October 4, 1226 at Portiuncula, Italy. He was proclaimed a saint by Pope Gregory IX on July 16, 1228.
http://www.daughtersofstpaul.com/saintday/m10.html#BM3
http://www.saintpatrickdc.org/ss/1004.htm#fran
http://www.catholic-forum.com/saints/saintf01.htm
Saint Denis and Company
Denis, the patron saint of France, was born in the third century. He was a missionary in Paris who later became the city s first bishop. His success in preaching the Good News led to the anger of local pagans. He was put in prison by the Roman governor and martyred in c.258 with Saints Rusticus and Eleutherius. Denis and his two companions were beheaded at Montmarte. His body was thrown in the Seine, but it was recovered and buried by his converts.
Saint Denis was one of the Fourteen Holy Helpers.
http://www.daughtersofstpaul.com/saintday/m10.html#BM3
http://www.catholic-forum.com/saints/saintd03.htm
THE KINGDOM OF GOD IS AT HAND FOR YOU
One can find many themes that run throughout the Gospel of Luke. One of these themes is that of universality. God is the Father of all peoples and His arms are never to short to embrace all peoples - all are included in the embrace of God. As Paul writes to Timothy, "God wills that all be saved". The "other" 72 disciples are sent out ahead of Jesus to "every town and place he intended to visit". They are to go ahead of Jesus with peace, as sowers of peace; to heal; as instruments of the Lord's healing grace, and to preach the kingdom of God, as bearers of good news. They are to be missionaries of God's Love. They are itinerant, that is they travel from place to place staying in the same town where they are accepted. They are on a journey, with the Spirit accompanying them, responding to the call of Jesus to go and being laborers of the harvest.
Their lives have a sense of urgency about it — "Go on your way... greet no one along the way". They are to live simply — "carry no money bag, no sack, no sandals". They are to be flexible — "if a person of peace lives there your peace will rest on them; but if not it will return to you" The disciples are to be open to the provision of God — "Stay in the same house and eat and drink what is offered to you, for the laborer deserves his payment." The journey is risky — "I am sending you like lambs among wolves."
There are many who have heard the call of God to follow Him in this radical way. And in fact God desires all of us to be missionaries of His love in whatever circumstance we find ourselves in. We have heard of the saying that actions speak louder than words. Francis of Assisi was big on this. On instructing his friars who were about to go out on the streets he said, to "go out and preach and if you must, use words". God expects great things from us as we open our selves to His life giving Spirit. May we find ourselves to be instruments of His life and love again in our day. Fr. Brian Steele
REFLECTION QUESTION: Where can you see in your life that you are a missionary of the love of God? What seems the most challenging way to make present the love of God?
Ask God for the grace to love as he has loved us. Lord, send the fire of Your Spirit into my heart. Fill me with Your love and grace that I may be a missionary of your love to all whom I have contact with.
St. Mark, martyr, pray for us.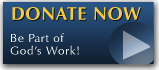 The FEAST is one of the happiest places on earth.

Click Here to find a Feast near you!
KERYGMA TV! is BACK
KERYGMA TV is on a new time slot and new channel Sundays 8 a.m. at IBC 13
Need Counseling? No Landline?
Now, you can use your mobile phone to call a friend for counseling at 09228407031. Or you may call our landlines 7266728, 7264709, 7259999 Mon-Fri 24-hrs, Sat 6am-5pm, Sun 6am-10am
BO BLOGS!
Go to Bo's Official Site and read his almost daily blog! Its not news, but thoughts and musings of Bo Sanchez. Get to know Bo in a more personal way --and find out what it means to live the life of a preacher. You get to enrich your faith as well.
DONATION
Remember to always donate your "first fruits"-not the last. Click on the "Donation" Box under the members menu - and you'll even see links to the nearest branches of the Banks where you can deposit.