READINGS for 2007-10-03
EMBASSY INTERVIEW
For the favoring hand of my God was upon me. –Nehemiah 2:8
My interview at the US Embassy for a visa renewal was two days away. Suddenly, jitters overcame me. Will I need an original birth certificate? Do I have enough bank accounts to show them?
The questions hounded me so much that I couldn't sleep for the next two nights. I resorted to prayer and surrendered the outcome to the Lord. I prayed that the Lord would make the consul I would face to be well disposed towards me. I even asked some friends and relatives to say a prayer.
At the embassy, I was more nervous than when I had to face a crowd of thousands to give a talk. Finally, after two and a half hours, it was my turn to be interviewed. The interview went so fast I can't even remember how the consul looked! He didn't ask for a single document, not even an ID! He just handed me the OK slip.
Sometimes, we prepare more for an interview like this than our regular prayer appointment with the Lord. What we don't realize is that when our affairs with Him are in order, everything else falls into place. And His favoring hand is with us wherever we go. Rissa S.
REFLECTION:
What preparations do you need to make to meet the Lord every day?
Lord, sometimes I put more effort in pleasing people than I do in pleasing You. Help me to always be prepared to meet You every day. Amen.
1st READING
Nehemiah 2:1-8
Nehemiah asks permission and help from King Artaxerxes to return to Jerusalem and begin the task of rebuilding the Temple and the city. This is a task that will occupy the Jews for decades and we have some stories about it in the Books of Ezra and Nehemiah as well as in Haggai and Habbakuk. Unfortunately for Nehemiah, many of the Jews were reluctant to return as they had developed a comfortable and prosperous life in exile! Slowly however, enough return and the building program is eventually completed.
1 In the month Nisan of the twentieth year of King Artaxerxes, when the wine was in my charge, I took some and offered it to the king. As I had never before been sad in his presence, 2 the king asked me, "Why do you look sad? If you are not sick, you must be sad at heart." Though I was seized with great fear, 3 I answered the king, "May the king live forever! How could I not look sad when the city where my ancestors are buried lies in ruins, and its gates have been eaten out by fire?" 4 The king asked me, "What is it, then, that you wish?" I prayed to the God of heaven 5 and then answered the king "If it please the king, and if your servant is deserving of your favor, send me to Judah, to the city of my ancestors' graves, to rebuild it." 6 Then the king, and the queen seated beside him, asked me how long my journey would take and when I would return. I set a date that was acceptable to him, and the king agreed that I might go. 7 I asked the king further, "If it please the king, let letters be given to me for the governors of West-of-euphrates, that they may afford me safe-conduct till I arrive in Judah; 8 also a letter for Asaph, the keeper of the royal park, that he may give me wood for timbering the gates of the temple-citadel and for the city wall and the house that I shall occupy." The king granted my requests, for the favoring hand of my God was upon me.
P S A L M
Psalm 137:1-2, 3, 4-5, 6
R: Let my tongue be silenced if I ever forget you!
1 By the streams of Babylon we sat and wept when we remembered Zion. 2 On the aspens of that land we hung up our harps. (R) 3 Though there our captors asked of us the lyrics of our songs, and our despoilers urged us to be joyous "Sing for us the songs of Zion!" (R) 4 How could we sing a song of the LORD in a foreign land? 5 If I forget you, Jerusalem, may my right hand be forgotten! (R) 6 May my tongue cleave to my palate if I remember you not, if I place not Jerusalem ahead of my joy. (R)
G O S P E L
Luke 9:57-62
Jesus makes it clear that to follow Him will not be an easy thing to do. There will be times of deprivation and struggle that may cause potential followers to want to reconsider their decision. Discipleship is always like this – a challenge to detach one's self from the comforts and pleasures of this earthly life in order to secure the promise of eternal life. No matter what the hardships or price, it is worth paying as the reward is far greater than anything we could imagine.
57 As they were proceeding on their journey someone said to him,"I will follow you wherever you go." 58 Jesus answered him, "Foxes have dens and birds of the sky have nests, but the Son of Man has nowhere to rest his head." 59 And to another he said, "Follow me." But he replied, "[Lord,] let me go first and bury my father." 60 But he answered him, "Let the dead bury their dead. But you, go and proclaim the kingdom of God." 61 And another said, "I will follow you, Lord, but first let me say farewell to my family at home." 62 Jesus said, "No one who sets a hand to the plow and looks to what was left behind is fit for the kingdom of God."
my reflections
think: Discipleship is always like this – a challenge to detach one's self from the comforts and pleasures of this earthly life in order to secure the promise of eternal life.
_________________________________________________________

God's special verse/thought for me today________________
_________________________________________________________

T O D A Y ' S BLESSING LIST
Thank You Lord for: ____________________________________
_______________________________________________________
READ THE BIBLE IN ONE YEAR 1 Maccabees 5-6
COME AND FOLLOW ME
We read in the Gospels that many people followed Jesus. Some people followed Jesus because of the "free feed". Others to see what they can get from Him. Still others because He had changed their life.
There are many things that we "follow" – a particular political ideology, or some kind of hero, a certain leader who is on the side of the people, a television series so that one can keep abreast with the story being dramatized. But to "follow" Jesus is a totally different concept. To follow means to imitate, to walk alongside, and to be with the person of Jesus. It involves commitment and dedication to a person.
Today we are told of three different people and their encounters with Jesus. The first person is seemingly enthusiastic in wanting to follow Jesus. "I will follow you wherever you go". We are not told of the motive, nor how they met. Jesus appears to challenge the enthusiast. There is a sense of urgency if you are to follow Jesus. The birds of the air and beasts of the field have somewhere to rest but not the Son of Man. There is purpose and a goal which must be accomplished – that of proclaiming the Kingdom of God.
The second person is invited to follow Jesus, but a different reaction is noted. The person will follow Jesus, it seems, but not just yet. When that is to come about one will never know. He could be waiting around for a long time and miss the opportunity that is given. The third person is keen to follow but he must go back and say farewell to folks at home. This seems to be a valid request but here the ties of family pull him back. What will my family think? What will my friends and colleaugues think if I don't go and say goodbye? No one can be in two minds. Jesus says "No one who sets a hand to the plow and looks to what was left behind is fit for the Kingdom of God". These people are the "yes-but-not-just-yet people". The person is torn apart between commitments and duties owed to family and friends.
They are left undecided and fail to get up and go.
There is a cost in following Jesus. It is the cost of our lives and nothing less. Jesus will not force one to follow. He invites. But the invitation demands a response. We are frree to respond. There is risk involved. There is adventure. There is a stepping out of those comfort zones that we allow ourselves to adopt. Fr. Brian Steele
REFLECTION QUESTION: Jesus invites us to follow him. What is that obstacle in your life that prevents you from following Jesus? Is it fear, sin, inadequacies, what is it I need to let go off in order to follow Jesus?
Lord Jesus You call me to follow you. Give me the grace to hear Your call and to follow You. I place my trust in you. Amen
St. Candidus, martyr, pray for us.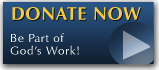 The FEAST is one of the happiest places on earth.

Click Here to find a Feast near you!
KERYGMA TV! is BACK
KERYGMA TV is on a new time slot and new channel Sundays 8 a.m. at IBC 13
Need Counseling? No Landline?
Now, you can use your mobile phone to call a friend for counseling at 09228407031. Or you may call our landlines 7266728, 7264709, 7259999 Mon-Fri 24-hrs, Sat 6am-5pm, Sun 6am-10am
BO BLOGS!
Go to Bo's Official Site and read his almost daily blog! Its not news, but thoughts and musings of Bo Sanchez. Get to know Bo in a more personal way --and find out what it means to live the life of a preacher. You get to enrich your faith as well.
DONATION
Remember to always donate your "first fruits"-not the last. Click on the "Donation" Box under the members menu - and you'll even see links to the nearest branches of the Banks where you can deposit.