READINGS for 2007-09-29
Feast of the Sts. Michael, Gabriel and Raphael, Archangels
HEAD ON COLLISION
You will see… angels. – John 1:51
A few days before this writing, our parish priest (Fr. Andy) and his associate priest (Fr. Agus) were in a head-on collision. According to one of the choir members, a truck was trying to overtake from the opposite side and in the process rammed straight into our parish priest's car.
When Fr. Andy came to, his first thought was that he would die. He took one look at Fr. Agus, saw blood all over his face and began administering last rites. What he didn't know was that Fr. Agus had done the exact same thing a few minutes before. Only then did they both realize that neither one of them was badly hurt!
As fast as they could, they crawled out of the wreck. They patted themselves to check for broken bones and found none! Apart from some scratches on their faces, they were unhurt!
You wouldn't believe it from the look of the car, though. It was totalled.
I can't help but see angels watching. Victoria L.
REFLECTION:
Have you thanked your angel today?
I know, Lord, that Your angels abound. Thank You for the protection.
1st READING
Daniel 7:9-10.13-14 or Revelation 12:7-12
Sometimes I ask myself, "What is all of the fuss about?" Thrones ablaze, fiery chariots and all the rest of it seem to me to be things of fantasy rather than of the Spirit. This may be the case; however, such images serve to reinforce the majesty and power of the one who sits on the throne, namely God. We can never give Him too much honor; He is the King of the Universe! The Archangels whom we celebrate today are ministers of the King of the Universe.
9 As I watched, Thrones were set up and the Ancient One took his throne. His clothing was snow bright, and the hair on his head as white as wool; His throne was flames of fire, with wheels of burning fire. 10 A surging stream of fire flowed out from where he sat; Thousands upon thousands were ministering to him, and myriads upon myriads attended him. The court was convened, and the books were opened. 13 As the visions during the night continued, I saw One like a son of man coming, on the clouds of heaven; When he reached the Ancient One and was presented before him, 14 He received dominion, glory, and kingship; nations and peoples of every language serve him. His dominion is an everlasting dominion that shall not be taken away, his kingship shall not be destroyed.
P S A L M
Psalm 138:1-2, 2-3, 4-5
R: In the sight of the angels I will sing your praises, Lord.
1 I will give thanks to you, O LORD, with all my heart, for you have heard the words of my mouth; in the presence of the angels I will sing your praise; 2 I will worship at your holy temple and give thanks to your name. (R) Because of your kindness and your truth; for you have made great above all things your name and your promise. 3 When I called, you answered me; you built up strength within me. (R) 4 All the kings of the earth shall give thanks to you, O LORD, when they hear the words of your mouth; 5 and they shall sing of the ways of the LORD "Great is the glory of the LORD." (R)
G O S P E L
John 1:47-51
Probably more often than not we are being aided in the spiritual battle by the angels of God. I am sure that even though we are unaware that they are fighting for us, they do so under the command of God Himself. Without God's love for us we would cease to exist; perhaps similarly, with the aid of His angels we would be constantly at the mercy of the powers of the enemy. Let us pray for the grace to be more aware of all that God does for us in our lives so that we will grow in gratitude and love for Him.
47 Jesus saw Nathanael coming toward him and said of him, "Here is a true Israelite. There is no duplicity in him." 48 Nathanael said to him, "How do you know me?" Jesus answered and said to him, "Before Philip called you, I saw you under the fig tree." 49 Nathanael answered him, "Rabbi, you are the Son of God; you are the King of Israel." 50 Jesus answered and said to him, "Do you believe because I told you that I saw you under the fig tree? You will see greater things than this." 51 And he said to him, "Amen, amen, I say to you, you will see the sky opened and the angels of God ascending and descending on the Son of Man."
my reflections
think: We are being aided in the spiritual battle by the angels of God.
_________________________________________________________

God's special verse/thought for me today________________
_________________________________________________________

T O D A Y ' S BLESSING LIST
Thank You Lord for: ____________________________________
_______________________________________________________
READ THE BIBLE IN ONE YEAR Zechariah 11-14
ANGELS OR SAINTS – WHICH IS BETTER?
Though their names are introduced with the title "Saints," Michael, Gabriel, and Raphael are not human beings. Only human beings can become saints. They are archangels, meaning they are angels each entrusted by God with a special mission. Angels are generally "messengers." The word "angelos" is the Greek word for "messenger."
Michael, whose name means "Who is like God?," leads the host of angels who chose to serve God. His opponent is Lucifer. We can read the battle between Michael and his angels versus Lucifer and his devils in the Book of Revelation. Michael's name reminds us that God is one and like no other.
Gabriel's name means "Strength of God." We remember his two visits in the New Testament: one to Zechariah and the other to Mary. True to his name, his first visit opened the dry womb of the barren woman, Elizabeth, who gave birth to John the Baptist in her old age. His second visit revealed the strength of God in making a virgin conceive His Only Begotten Son. We also recall that the strength of God made Zachariah unable to speak because of his unbelief.
Raphael, meaning "God's medicine," is the archangel who assisted Tobias in his journey. He likewise healed Tobit, Tobias' blind father, and gave Tobias a wife whose name was Sarah.
Tradition has it that there are other archangels, but only these three are mentioned in the Bible in relation to the special task given to them by God or their special roles in the history of salvation.
Once during a retreat I attended, our spiritual director mentioned that there are three sins of the fallen angels. The first is their rejection to serve God. The second is their refusal to worship the Second Person of the Trinity, Jesus Christ, in His incarnated form. The third is their envy of us, human beings, who are loved by God so much so that He gave us even His Son. We are not angels and archangels. But we are loved by God more than we know. He gave us His only Son who became one like us, NOT LIKE THE ANGELS, in all things but sin so that in becoming like us we may become like Him. What a priceless gift! We are destined to become like Jesus. We are not angels. We are saints. Which do you think is better? Fr. Bobby T.
REFLECTION QUESTION: Jesus chose to become a human being, not an angel.
Thank You, Jesus, for choosing to become one like me in all things, but sin. By Your grace, help me to become like You. I look forward to see You, to live with You, and worship You forever, together with all the angels and the saints. Amen.
St. Theodota, martyr, pray for us.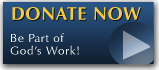 The FEAST is one of the happiest places on earth.

Click Here to find a Feast near you!
KERYGMA TV! is BACK
KERYGMA TV is on a new time slot and new channel Sundays 8 a.m. at IBC 13
Need Counseling? No Landline?
Now, you can use your mobile phone to call a friend for counseling at 09228407031. Or you may call our landlines 7266728, 7264709, 7259999 Mon-Fri 24-hrs, Sat 6am-5pm, Sun 6am-10am
BO BLOGS!
Go to Bo's Official Site and read his almost daily blog! Its not news, but thoughts and musings of Bo Sanchez. Get to know Bo in a more personal way --and find out what it means to live the life of a preacher. You get to enrich your faith as well.
DONATION
Remember to always donate your "first fruits"-not the last. Click on the "Donation" Box under the members menu - and you'll even see links to the nearest branches of the Banks where you can deposit.