READINGS for 2007-09-28
Memorial of Sts. Lorenzo Ruiz and Companions, Martyrs
A THOUSAND LIVES
"The Son of Man must suffer many things." – Luke 9:22
The patron saint of my elementary and high school is the first Filipino saint, Lorenzo Ruiz. For 10 years, I had to hear his life story — where he was born, how he got to Japan and how he was killed – over and over. To be totally honest, I was really kind of sick of it. Plus, the film about him that we used to watch in GMRC/Values Education class was kind of morbid.
When I entered college, I stopped hearing Lorenzo's life story because I changed schools. But I started to really get to know someone else more, the person who I am pretty sure St. Lorenzo followed after. Luke said, "The Son of Man must suffer many things." And I think St. Lorenzo knew that Jesus himself suffered many things because He loves us. In return, the saint was willing to give a thousand lives for Jesus because he knew to what extent his Savior suffered for him. Tina M.
REFLECTION:
Are you ready to suffer for the Lord?
If I must suffer, I need Your grace, because alone I cannot endure.Embrace me, Lord.
1st READING
Haggai 1:15-2:9
God's promise is that He will again abide with His People once the Temple is completed. It is not that He has abandoned them when the Temple is in ruins; but this is their experience when their ability to celebrate the rituals that carry the meaning of His presence is not possible due to the fact that the Temple has been destroyed. If an enemy strikes at the heart of a nation and its culture, much of the nationalism can be blunted. Which is why the Temple was destroyed in the first place.
15 In the second year of King Darius, 2: 1 on the twenty-first day of the seventh month, the word of the LORD came through the prophet Haggai: 2 Tell this to the governor of Judah, Zerubbabel, son of Shealtiel, and to the high priest Joshua, son of Jehozadak, and to the remnant of the people: 3 Who is left among you that saw this house in its former glory? And how do you see it now? Does it not seem like nothing in your eyes? 4 But now take courage, Zerubbabel, says the LORD, and take courage, Joshua, high priest, son of Jehozadak, and take courage, all you people of the land, says the LORD, and work! For I am with you, says the LORD of hosts. 5 This is the pact that I made with you when you came out of Egypt, and my spirit continues in your midst; do not fear! 6 For thus says the LORD of hosts: One moment yet, a little while, and I will shake the heavens and the earth, the sea and the dry land. 7 I will shake all the nations, and the treasures of all the nations will come in, and I will fill this house with glory, says the LORD of hosts. 8 Mine is the silver and mine the gold, says the LORD of hosts. 9 Greater will be the future glory of this house than the former, says the LORD of hosts; and in this place I will give you peace, says the LORD of hosts.
P S A L M
Psalm 43:1, 2, 3, 4
R: Hope in God; I will praise him, my savior and my God.
1 Do me justice, O God, and fight my fight against a faithless people; from the deceitful and impious man rescue me. (R) 2 For you, O God, are my strength. Why do you keep me so far away? Why must I go about in mourning, with the enemy oppressing me? (R) 3 Send forth your light and your fidelity; they shall lead me on and bring me to your holy mountain, to your dwelling-place. (R) 4 Then will I go in to the altar of God, the God of my gladness and joy; then will I give you thanks upon the harp, O God, my God! (R)
G O S P E L
Luke 9:18-22
Peter speaks up for the Apostles and gives us an insight into the identity of Jesus. Perhaps this title and the way that Peter understood it does not capture the full identity of Jesus as both fully human and fully divine. But it is certainly a good start. Peter's profession clearly indicates that they believe Jesus is the Messiah but gives us no hint as to how well they understood the ramifications of this identity. It is quite clear that they have little understanding, if any, that the Messiah must suffer and die for the liberation of the People of God from their sins.
18 Once when Jesus was praying in solitude, and the disciples were with him, he asked them, "Who do the crowds say that I am?" 19 They said in reply, "John the Baptist; others, Elijah; still others, 'One of the ancient prophets has arisen.' 20 Then he said to them, "But who do you say that I am?" Peter said in reply, "The Messiah of God." 21 He rebuked them and directed them not to tell this to anyone. 22 He said, "The Son of Man must suffer greatly and be rejected by the elders, the chief priests, and the scribes, and be killed and on the third day be raised."
my reflections
think: God's promise is that He will again abide with His People once the Temple is completed.
_________________________________________________________

God's special verse/thought for me today________________
_________________________________________________________

T O D A Y ' S BLESSING LIST
Thank You Lord for: ____________________________________
_______________________________________________________
READ THE BIBLE IN ONE YEAR Zechariah 6-10
A THOUSAND DEATHS
Let us take to heart three lessons from the life of St. Lorenzo Ruiz.
First, we, Filipinos, are not only "worth dying for." We are also capable of dying for a godly cause and for God Himself. We are not always found at the receiving end. Many of us are not only willing but are also actually giving. Many are dying a thousand deaths each day for their families, for their country, and, most importantly, for God. Yes, graft and corruption, regionalism, mediocrity, and a host of other social menaces continue to be our curse, but voluntarism, generosity, and godliness are also just a few of our intrinsic goodness. Heroism is innate in us. Let us focus on our positive values that make the heroes and heroines in us shine brightly. Let us use every opportunity to bring out the heroic qualities in each of us. Let us be heroes, not celebrities.
Second, having a lay person – with a wife and three children – as the first Filipino canonized saint puts across the clear message that holiness is not the exclusive domain of priests and religious. We are all called to holiness. Filipinos – whether priests or laypersons – can be saints. Canonized by the Church or simply known to God alone, we are a saintly people. Let us be saints together.
Third, heroes and saints are not produced overnight. Lorenzo Ruiz was steadfast in his faith because throughout his life he was attached to the Church, to God and to the Blessed Mother. He was able to give his life for the Church because he was always at the service of the Church. As a young boy, he was a sacristan. As a young man, he was an "escribano," a parish secretary. And though he went with the missionaries not primarily to do mission, he answered the need of the situation when he was actually with them. He assisted the missionaries when they were in Japan to spread the Gospel of Christ. In the same way, we become heroes and saints only if we keep our selves attached to what is heroic and saintly. Service to others through the Church is heroic. Love of Jesus and His Blessed Mother is saintly.
In this regard, the home and the school are two important training grounds of heroes and saints. Let our homes be homes of saints. Let our schools be schools of heroes. To die for the Faith is a gift to some, but to live for it is a call for all. That gift may never become ours. But that call is always certainly ours. Have you died for God today?
One thousand and one and still counting.... Fr. Bobby T.
REFLECTION QUESTION: Have I died for God today?
My life is in Your hands, O God. When called upon to lay it down for You, please give me the courage and generosity to respond with all my heart. Help me die to my self each day for You.I have only one life and it is all Yours. Amen.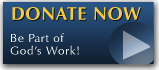 The FEAST is one of the happiest places on earth.

Click Here to find a Feast near you!
KERYGMA TV! is BACK
KERYGMA TV is on a new time slot and new channel Sundays 8 a.m. at IBC 13
Need Counseling? No Landline?
Now, you can use your mobile phone to call a friend for counseling at 09228407031. Or you may call our landlines 7266728, 7264709, 7259999 Mon-Fri 24-hrs, Sat 6am-5pm, Sun 6am-10am
BO BLOGS!
Go to Bo's Official Site and read his almost daily blog! Its not news, but thoughts and musings of Bo Sanchez. Get to know Bo in a more personal way --and find out what it means to live the life of a preacher. You get to enrich your faith as well.
DONATION
Remember to always donate your "first fruits"-not the last. Click on the "Donation" Box under the members menu - and you'll even see links to the nearest branches of the Banks where you can deposit.