READINGS for 2007-09-20
THE CHURCH IN A YOUNG MAN'S HANDS
Let no one have contempt for your youth, but set an example for those who believe. –1 Timothy 4:12
"Never allow anyone to put you down just because you're young." This was the wise advice of my senior roommate in college. She knew that I was the youngest in my class and my professor was said to be one of the terrors.
I did well in that class, thanks to my roommate's inspiring advice. I was able to muster enough confidence to deal with my professor and classmates.
It is a sad fact that many of the youth today use age as an excuse for their misdemeanor and their lack of interest in the affairs of the church. Their dictum is to enjoy life while they're still young. But there are also exceptional youths who know their priorities in life and make use of their abilities and talents to give glory to God. These are the youths who surrendered their lives to God early on in life. They do not regard older people as intimidation but rather as inspiration for them to emulate as they grow in their relationship with God. May there be more young people willing to be used by God as messengers of His love. Jane G.
REFLECTION:
What was your youth like?
Lord, may more young people of today heed Your call to serve and love.
1st READING
1 Timothy 4:12-16
Youth should not be an obstacle to someone proclaiming the Gospel. Paul encourages Timothy to prove this by living an exemplary life while at the same time preaching and teaching the people of God. Integrity is the key to successful preaching and teaching. Without integrity, what we do is a waste of time. Thus we should all first seek to be holy and then proclaim the Gospel. However, we cannot wait until we are perfect before we do this or we will never preach the Gospel.
12 Let no one have contempt for your youth, but set an example for those who believe, in speech, conduct, love, faith, and purity. 13 Until I arrive, attend to the reading, exhortation, and teaching. 14 Do not neglect the gift you have, which was conferred on you through the prophetic word with the imposition of hands of the presbyterate. 15 Be diligent in these matters, be absorbed in them, so that your progress may be evident to everyone. 16 Attend to yourself and to your teaching; persevere in both tasks, for by doing so you will save both yourself and those who listen to you.
P S A L M
Psalm 111:7-8, 9, 10
R: How great are the works of the Lord!
7 The works of his hands are faithful and just; sure are all his precepts, 8 Reliable forever and ever, wrought in truth and equity. (R) 9 He has sent deliverance to his people; he has ratified his covenant forever; holy and awesome is his name. (R) 10 The fear of the LORD is the beginning of wisdom; prudent are all who live by it. His praise endures forever. (R)
G O S P E L
Luke 7:36-50
Jesus reaches out to a sinful woman who has expressed in a very beautiful way the depths of her sorrow for her sins. A Pharisee does not approve of Jesus associating with a sinful woman but how do we reach out to sinners if we will refuse to associate with them? We never approve of anyone's sins but we must love the sinner in the same way that Jesus does. Jesus then uses this example to teach us that the ones who have been the greatest sinners often become the greatest disciples because their gratitude is greater than those who have sinned little. No, do not go out and sin more in order to be forgiven more! Just open your heart to the grace of God.
36 A Pharisee invited him to dine with him, and he entered the Pharisee's house and reclined at table. 37 Now there was a sinful woman in the city who learned that he was at table in the house of the Pharisee. Bringing an alabaster flask of ointment, 38 she stood behind him at his feet weeping and began to bathe his feet with her tears. Then she wiped them with her hair, kissed them, and anointed them with the ointment. 39 When the Pharisee who had invited him saw this he said to himself, "If this man were a prophet, he would know who and what sort of woman this is who is touching him, that she is a sinner." 40 Jesus said to him in reply, "Simon, I have something to say to you." "Tell me, teacher," he said. 41 "Two people were in debt to a certain creditor; one owed five hundred days' wages and the other owed fifty. 42 Since they were unable to repay the debt, he forgave it for both. Which of them will love him more?" 43 Simon said in reply, "The one, I suppose, whose larger debt was forgiven." He said to him, "You have judged rightly." 44 Then he turned to the woman and said to Simon, "Do you see this woman? When I entered your house, you did not give me water for my feet, but she has bathed them with her tears and wiped them with her hair. 45 You did not give me a kiss, but she has not ceased kissing my feet since the time I entered. 46 You did not anoint my head with oil, but she anointed my feet with ointment. 47 So I tell you, her many sins have been forgiven; hence, she has shown great love. But the one to whom little is forgiven, loves little." 48 He said to her, "Your sins are forgiven." 49 The others at table said to themselves, "Who is this who even forgives sins?" 50 But he said to the woman, "Your faith has saved you; go in peace."
my reflections
think: We never approve of anyone's sins but we must love the sinner in the same way that Jesus does.
_________________________________________________________

God's special verse/thought for me today________________
_________________________________________________________

T O D A Y ' S BLESSING LIST
Thank You Lord for: ____________________________________
_______________________________________________________
READ THE BIBLE IN ONE YEAR Jonah 1-4
THE ASIAN MANDATE
What comes to our minds when we hear the word "Korea"?
Perhaps, the first thing we ask is "Is it North or South Korea?"
The second thing that comes to our minds is Kimchi, Korea's staple food.
For Filipinos, there are three other things they remember about Korea.
First, the Japanese occupation. The elderly recall that Korean combatants collaborated with the Japanese soldiers in attacking the Philippines. They say that the Korean soldiers were more violent and brutal than the Japanese.
Second, Sandara Parks.
Third, the telenovelas.
But Korea should also remind us of our Christian Faith. Our liturgy today leads us to remember our Asian brethren from Korea who offered their lives for Jesus.
Korea was evangelized not by missionary priests and religious. The Christian Faith was brought to Korea during the 17th century by laypersons, crossing the sea from mainland China. For many years, Christian communities continued to multiply in Korea without the benefit of priests and religious. Strong and vibrant Christian communities flourished under lay leadership.
It was only in 1836 when members of the Paris Foreign Mission Society secretly arrived in Korea. Persecution was never absent in the history of the Church in Korea. Making a headcount of Korean martyrs in the persecutions of 1839, 1846, 1866, and 1867, the total is one hundred and three. Among these martyrs were Andrew Kim Taegon, the first Korean priest, and Paul Chong Hasang, a layman. While there were Korean bishops and priests among the martyrs, laypersons outnumbered them. The Korean martyrs are not only our brethren in the Faith. They are also our Asian brethren. We share ethnicity with them just as we are in communion with them by virtue of a common baptism. They are our pride even as they are sources of our inspiration in bearing witness to Christ even unto death.
By the way, in case we have forgotten, let us remember that Jesus is Asian too. He was born in Israel, a country that belongs to the region the former "Asia Minor." Retrieve the Asian face of Christ. Show the world the Asian face of Jesus. Not a mere invitation, this is a mandate for the Church in Asia. For Filipinos, coming from the only Christian nation in the Far East, this is a double mandate. Fr. Bobby T.
REFLECTION QUESTION: How do I bear witness to Christ?
Thank You, Jesus, for the many men and women who died for the Faith. Help me show my gratitude by living the Faith fully and credibly always. Amen.
St. Candida, martyr and virgin, pray for us.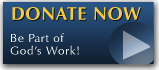 The FEAST is one of the happiest places on earth.

Click Here to find a Feast near you!
KERYGMA TV! is BACK
KERYGMA TV is on a new time slot and new channel Sundays 8 a.m. at IBC 13
Need Counseling? No Landline?
Now, you can use your mobile phone to call a friend for counseling at 09228407031. Or you may call our landlines 7266728, 7264709, 7259999 Mon-Fri 24-hrs, Sat 6am-5pm, Sun 6am-10am
BO BLOGS!
Go to Bo's Official Site and read his almost daily blog! Its not news, but thoughts and musings of Bo Sanchez. Get to know Bo in a more personal way --and find out what it means to live the life of a preacher. You get to enrich your faith as well.
DONATION
Remember to always donate your "first fruits"-not the last. Click on the "Donation" Box under the members menu - and you'll even see links to the nearest branches of the Banks where you can deposit.