READINGS for 2007-09-19
INDIFFERENCE
"What comparison can I use for the men of today?" – Luke 7:31
It was confession time for the residents of San Beda-Libis. Since it was their fiesta the following day, Fr. Delfin wanted to prepare them spiritually and so scheduled the sacrament of reconciliation at their small chapel.
After a long wait, only some children came.
What a difficult task for Linda, their BEC (basic ecclesial community) area coordinator who had to knock from house to house to encourage the people to avail of the sacrament!
San Beda-Libis is a depressed area of the parish and the parish gives "special preference" to poorer areas because of their lack. But must the church really plead and beg to be able to reach out to them? Could it be that many of the rich people are blessed because they have the humility to acknowledge their need of God?
Eventually, some of the adults lined up for confession. Mostly women. There were some men but most of them had to be persuaded by Linda. I promised myself that catechism would be scheduled in this place and in the other depressed areas where we've established small communities for a weekly Bible sharing. It's really a tough job to bring the men (and women) to the sacraments. Is it tough to get you too? Cristy G.
REFLECTION:
As an instrument of God, do people see in your life the motivation to give their lives to God?
Soften the hearts and minds of the people to accept Your word as You use us as Your instruments.
1st READING
1 Timothy 3:14-16
It is of paramount importance that we guard the truth with our lives. If we ever allow the truth of the Gospel to be watered down by the pressures and even the lies of the world, then we will endanger the community of faith in an unacceptable way. There is no doubt that there are powers at work today trying to water down the truth of the Gospel and morality in order to replace it with something else. This is the agenda of the culture of death that Pope John Paull II often criticized.
14 I am writing you about these matters, although I hope to visit you soon. 15 But if I should be delayed, you should know how to behave in the household of God, which is the church of the living God, the pillar and foundation of truth. 16 Undeniably great is the mystery of devotion, who was manifested in the flesh, vindicated in the spirit, seen by angels, proclaimed to the Gentiles, believed in throughout the world, taken up in glory.
P S A L M
Psalm 111:1-2, 3-4, 5-6
R: How great are the works of the Lord!
1 I will give thanks to the LORD with all my heart in the company and assembly of the just. 2 Great are the works of the LORD, exquisite in all their delights. (R) 3 Majesty and glory are his work, and his justice endures forever. 4 He has won renown for his wondrous deeds; gracious and merciful is the LORD. (R) 5 He has given food to those who fear him; he will forever be mindful of his covenant. 6 He has made known to his people the power of his works, giving them the inheritance of the nations. (R)
G O S P E L
Luke 7:31-35
For people whose lives are caught up in the lies of sin, there is often nothing we can do or say that will satisfy their questions or challenges to us. Sometimes it is a matter of simply waiting until they realize that their lives are meaningless and then we can speak the words of the truth of the Gospel to them and they might be willing to listen to us. It can be hard to wait as we watch loved ones ruining their lives in sin, but this is all we can do. The Gospel cannot be forced on anyone – people must freely choose it or it means nothing.
31 "To what shall I compare the people of this generation? What are they like? 32 They are like children who sit in the marketplace and call to one another, 'We played the flute for you, but you did not dance. We sang a dirge, but you did not weep.' 33 For John the Baptist came neither eating food nor drinking wine, and you said, 'He is possessed by a demon.' 34 The Son of Man came eating and drinking and you said, 'Look, he is a glutton and a drunkard, a friend of tax collectors and sinners.' 35 But wisdom is vindicated by all her children."
my reflections
think: The Gospel cannot be forced on anyone – people must freely choose it or it means nothing.
_________________________________________________________

God's special verse/thought for me today________________
_________________________________________________________

T O D A Y ' S BLESSING LIST
Thank You Lord for: ____________________________________
_______________________________________________________
READ THE BIBLE IN ONE YEAR Obadiah 1
COMPROMISE
Some people are easy to please; others are hard to. Experience soon teaches us that we cannot please everybody.
People who spend their lives trying to please everyone around them waste so much time and energy. They usually end up frustrated, exhausted, and, sometimes, even devastated.
Some people equate their personal worth with the number of people who are pleased with them. Such worth is a cheap one. Our value does not rely on whether people like us or not. We are valuable even before we please anyone. The blood of the Son of God has already ransomed us. When we are obsessed with pleasing others all the time, we fail to grow. We become slaves of how others think of us. We make our happiness depend on the approval of others. We become no better than a dog that wags its tail when its master pats its head. But we are not dogs. We are disciples of Jesus. We are children of God.
Sometimes a disciple of the Lord is disheartened when others reject the message he or she brings; then the otherwise true disciple begins to compromise. Sadly, though, when a disciple compromises the message of the Kingdom in order to get the nod of others, Jesus Himself is compromised. Jesus did not compromise His mission and message just to please others.
He did not bow to the expectations, much less, to the dictates of others. He was not afraid to be different, if being different was according to the will of the Father. He did not live His life in view of pleasing anyone except the Father. He gave His life so that others may become more pleasing to the Father.
Because Jesus refused to compromise, because He was different, because He could not be intimidated, His enemies killed Him (Niligpit nila si Jesus). But they were not able to silence Him (Niligpit nila si Jesus pero hindi nila Siya napatahimik). On the contrary, Jesus became a dangerous memory to those who were responsible for His death on the cross. It haunted them through the countless Christians who were not afraid but were even willing to die not only for Jesus but also like Jesus. Fr. Bobby T.
REFLECTION QUESTION: Do I compromise Jesus?
Forgive me, my Lord Jesus, I kill my self in trying to please everybody, but never live fully to please You. Amen.
St. Theodore, archbishop, pray for us.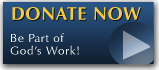 The FEAST is one of the happiest places on earth.

Click Here to find a Feast near you!
KERYGMA TV! is BACK
KERYGMA TV is on a new time slot and new channel Sundays 8 a.m. at IBC 13
Need Counseling? No Landline?
Now, you can use your mobile phone to call a friend for counseling at 09228407031. Or you may call our landlines 7266728, 7264709, 7259999 Mon-Fri 24-hrs, Sat 6am-5pm, Sun 6am-10am
BO BLOGS!
Go to Bo's Official Site and read his almost daily blog! Its not news, but thoughts and musings of Bo Sanchez. Get to know Bo in a more personal way --and find out what it means to live the life of a preacher. You get to enrich your faith as well.
DONATION
Remember to always donate your "first fruits"-not the last. Click on the "Donation" Box under the members menu - and you'll even see links to the nearest branches of the Banks where you can deposit.