READINGS for 2007-09-18
EXAMPLE, PLEASE
A great prophet has arisen... – Luke 7:16
After working in the company for eight years, Joseph was promoted as vice-president, in charge of Corporate Affairs. His position was the second highest in the company, and it carried a lot of prestige, aside from responsibilities. He was good at his work and could really bring the company to higher levels.
His problems began when news about hisphilandering ways (had two women aside from his wife) reached the ears of the president and owner of the company. It may have been the work of the rumor-mongers and the envious, but they were telling the truth. The president was an exemplary family man and wanted the men under him to be above reproach. He believed that his people should be leaders by example. In the end, Joseph had to leave the company.
A former president of the Philippines was booted out by the people on suspicion of plunder. He held the highest position in the land but his hands were not clean and he could not be described as "above reproach."
A follower needs a good leader and overseer. Whether in community, office, church or any organization, the one who serves well will gain an excellent standing and great assurance in their faith in Christ Jesus. Chelle C.
REFLECTION:
Would the people looking toward you for guidance be led to greener pastures?
Teach me to follow Your good example.
1st READING
1 Timothy 3:1-13
Leaders have an enormous responsibility given to them, not the least being that they ought to be living examples of holiness to all around them! I often think that people who desire to be leaders do not know what they are putting themselves up in this regard. I think if we properly understood the responsibility of leadership, we would be too scared to take up the call! However, with the grace of God and the aid of the Holy Spirit, there have been many great leaders in the Church. Let us pray for many more!
1 This saying is trustworthy: whoever aspires to the office of bishop desires a noble task. 2 Therefore, a bishop must be irreproachable, married only once, temperate, self-controlled, decent, hospitable, able to teach, 3 not a drunkard, not aggressive, but gentle, not contentious, not a lover of money. 4 He must manage his own household well, keeping his children under control with perfect dignity; 5 for if a man does not know how to manage his own household, how can he take care of the church of God? 6 He should not be a recent convert, so that he may not become conceited and thus incur the devil's punishment. 7 He must also have a good reputation among outsiders, so that he may not fall into disgrace, the devil's trap. 8 Similarly, deacons must be dignified, not deceitful, not addicted to drink, not greedy for sordid gain, 9 holding fast to the mystery of the faith with a clear conscience. 10 Moreover, they should be tested first; then, if there is nothing against them, let them serve as deacons. 11 Women, similarly, should be dignified, not slanderers, but temperate and faithful in everything. 12 Deacons may be married only once and must manage their children and their households well. 13 Thus those who serve well as deacons gain good standing and much confidence in their faith in Christ Jesus.
P S A L M
Psalm 101:1-2, 2-3, 5, 6
R: I will walk with blameless heart.
1 Of mercy and judgment I will sing; to you, O LORD, I will sing praise. 2 I will persevere in the way of integrity; when will you come to me? (R) I will walk with blameless heart, within my house; 3 I will not set before my eyes any base thing. (R) 5 Whoever slanders his neighbor in secret, him will I destroy. The man of haughty eyes and puffed-up heart I will not endure. (R) 6 My eyes are upon the faithful of the land, that they may dwell with me. He who walks in the way of integrity shall be in my service. (R)
G O S P E L
Luke 7:11-17
Jesus is building a reputation for Himself through the miracles that He works. It is not that He wants this, but it is the crowds that are doing it. All leaders ought to realize that this is a forever present possibility in their ministries and something to be aware of in order to ensure that it does not go to their heads. It does not matter what we do or how wonderful it may be; the glory should always be given to God. As soon as any is retained for one's self, that is where trouble begins and the devil will find a foothold in the person's life.
11 Jesus journeyed to a city called Nain, and his disciples and a large crowd accompanied him. 12 As he drew near to the gate of the city, a man who had died was being carried out, the only son of his mother, and she was a widow. A large crowd from the city was with her. 13 When the Lord saw her, he was moved with pity for her and said to her, "Do not weep." 14 He stepped forward and touched the coffin; at this the bearers halted, and he said, "Young man, I tell you, arise!" 15 The dead man sat up and began to speak, and Jesus gave him to his mother. 16 Fear seized them all, and they glorified God, exclaiming, "A great prophet has arisen in our midst," and "God has visited his people." 17 This report about him spread through the whole of Judea and in all the surrounding region.
my reflections
think: Leaders have an enormous responsibility given to them, not the least being that they ought to be living examples of holiness to all around them!
_________________________________________________________

God's special verse/thought for me today________________
_________________________________________________________

T O D A Y ' S BLESSING LIST
Thank You Lord for: ____________________________________
_______________________________________________________
READ THE BIBLE IN ONE YEAR Amos 7-9
OUR BUSINESS
Luke the Evangelist gives us today the story of Jesus raising to life the son of a widow from Nain. At first glance, the Gospel today seems to have no connection with the First Reading (1 Timothy 3:1-13), where Paul the Apostle enumerates to Timothy the necessary qualities of a bishop and a deacon. A deeper reflection, however, reveals an important lesson that links the two readings. The First Reading speaks about administrators in the Church while the Gospel shows what the Church should administer to people.
Administrators in the Church are ministers of life. Jesus is the Life, Church administrators are ministers of Jesus. The Church's business is the business of Jesus: to give life and life in its fullness (John 10:10). The Church should not be a community where people come to die but where people come to receive new vigor and renewed life.
Because they are ministers of life, Church ministers must be models of good living. The old Latin saying remains true: "Nemo dat quid non habet" or "You cannot give what you do not have." If they themselves have no life in them – the kind of life that Jesus bestows to all who believe in Him – Church ministers cannot give the same life to others. If their lives are not the life of Jesus, how can they give Jesus to others?
Thus, Paul sends Timothy a list of qualities that the Christian community must require from anyone who wishes to be an official and public minister of the Church. He tells Timothy the kind of person to be chosen to become a bishop and a deacon.
We may be neither bishops nor deacons, but we are the Church. Our business is to share the life of Jesus to all. But we must first have that samelife in us. Otherwise, whom are we fooling? Fr. Bobby T.
REFLECTION QUESTION: My business is to give life. How is my business going?
Lord Jesus Christ, Life of the world, live in us and make us live in You. Be our life always. Help us to give You to all, only You, always You, Jesus, our living Lord. Amen.
St. Hygbald, abbot, pray for us.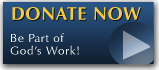 The FEAST is one of the happiest places on earth.

Click Here to find a Feast near you!
KERYGMA TV! is BACK
KERYGMA TV is on a new time slot and new channel Sundays 8 a.m. at IBC 13
Need Counseling? No Landline?
Now, you can use your mobile phone to call a friend for counseling at 09228407031. Or you may call our landlines 7266728, 7264709, 7259999 Mon-Fri 24-hrs, Sat 6am-5pm, Sun 6am-10am
BO BLOGS!
Go to Bo's Official Site and read his almost daily blog! Its not news, but thoughts and musings of Bo Sanchez. Get to know Bo in a more personal way --and find out what it means to live the life of a preacher. You get to enrich your faith as well.
DONATION
Remember to always donate your "first fruits"-not the last. Click on the "Donation" Box under the members menu - and you'll even see links to the nearest branches of the Banks where you can deposit.