READINGS for 2007-09-17
THE CONDUCTOR AND THE DICTATOR
"I have never found faith like this, not even in Israel!" – Luke 7:9
"Go to the press con, get the story, come back right away."
"I need that story today. Write it NOW."
"Put the headline right in the middle of the page. Crop the picture. Just do it!"
If you are editor of a weekly magazine, that's how you sound week after week. I know, because I am one. I've long learned not to use the expletives, but I still bark orders, especially when our printing deadline is 30 minutes away.
One day, when I lorded it over the editorial room like Adolph Hitler and Idi Amin combined, I went home exhausted, asking God to forgive and comfort me. After dinner, I found a Journalism book which said the editor is both dictator and orchestra conductor because he has the ultimate responsibility of putting out a readable and saleable publication. Comfort.
The Roman officer in today's Gospel barks out orders too. I wonder, though, if I have the same faith as he. I am also reflecting now if, like the officer's soldiers, or like my staff, I am always ready—or humble enough—to obey my boss, especially the Big Boss Himself, our Almighty God. Cynthia S.
REFLECTION:
Am I always ready to obey?
Lord, make me a fair and compassionate leader over people put under my care, an obedient subordinate to my boss, and a faithful servant to You.
1st READING
1 Timothy 2:1-8
All the prayers of the Church's Liturgy are offered through Jesus Christ to the Father by the power of the Holy Spirit. Why is this so? Simply because Jesus is the only mediator between humanity and God. St. Paul clearly tells Timothy that he must avoid any temptation to seek any other sort of path to God. There is only one way to salvation and Jesus is that way.
1 First of all, then, I ask that supplications, prayers, petitions, and thanksgivings be offered for everyone, 2 for kings and for all in authority, that we may lead a quiet and tranquil life in all devotion and dignity. 3 This is good and pleasing to God our savior, 4 who wills everyone to be saved and to come to knowledge of the truth. 5 For there is one God. There is also one mediator between God and the human race, Christ Jesus, himself human, 6 who gave himself as ransom for all. This was the testimony at the proper time. 7 For this I was appointed preacher and apostle (I am speaking the truth, I am not lying), teacher of the Gentiles in faith and truth. 8 It is my wish, then, that in every place the men should pray, lifting up holy hands, without anger or argument.
P S A L M
Psalm 28:2, 7, 8-9
R: Blessed be the Lord, for he has heard my prayer.
2 Hear the sound of my pleading, when I cry to you, lifting up my hands toward your holy shrine. (R) 7 The LORD is my strength and my shield. In him my heart trusts, and I find help; then my heart exults, and with my song I give him thanks. (R) 8 The LORD is the strength of his people, the saving refuge of his anointed. 9 Save your people, and bless your inheritance; feed them, and carry them forever! (R)
G O S P E L
Luke 7:1-10
True authority is an authority that is obeyed without question. Such authority in the human realm is only gained through faithfulness to one's word and a willingness to put others' needs before one's own. When I reflect upon my life, these are the traits I find in the lives of those I will give authority in my life. Thus, I seek to model myself upon them as their examples speak to me of the life of Christ and the authority I want to give Him over my life.
1 When he had finished all his words to the people, he entered Capernaum. 2 A centurion there had a slave who was ill and about to die, and he was valuable to him. 3 When he heard about Jesus, he sent elders of the Jews to him, asking him to come and save the life of his slave. 4 They approached Jesus and strongly urged him to come, saying, "He deserves to have you do this for him, 5 for he loves our nation and he built the synagogue for us." 6 And Jesus went with them, but when he was. only a short distance from the house, the centurion sent friends to tell him, "Lord, do not trouble yourself, for I am not worthy to have you enter under my roof. 7 Therefore, I did not consider myself worthy to come to you; but say the word and let my servant be healed. 8 For I too am a person subject to authority, with soldiers subject to me. And I say to one, 'Go,' and hegoes; and to another, 'Come here,' and he comes; and to my slave, 'Do this,' and he does it." 9 When Jesus heard this he was amazed at him and, turning, said to the crowd following him, "I tell you, not even in Israel have I found such faith." 10 When the messengers returned to the house, they found the slave in good health.
my reflections
think: Jesus is the only mediator between humanity and God
_________________________________________________________

God's special verse/thought for me today________________
_________________________________________________________

T O D A Y ' S BLESSING LIST
Thank You Lord for: ____________________________________
_______________________________________________________
READ THE BIBLE IN ONE YEAR Amos 4-6
WHEN POWERS MEET
What happens when two powers meet?
Today two powers meet. One is Jesus. The other is a centurion. Jesus is the Christ, the Son of the Living God. That is infinite power! A centurion has a hundred soldiers under his command. That is awesome power! Today, Jesus and a centurion meet.
A servant makes them meet today. The favorite servant of a centurion is sick and near death. The centurion sent emissaries to Jesus to request Him to heal and save his servant from death. A particular need makes the two powers meet.
When two powers meet because of a genuine call to service, the two powers do not collide. They heal and save life.
More than just a lesson on faith, exemplified by the centurion's belief in Jesus, the same Gospel is a lesson of humility. As faith is, so is humility a virtue for everyone, whether powerful or not. And when those who are powerful are not only faith-filled, but humble as well, greater things are bound to happen.
As I write this reflection, in our country today, powers do meet. But they do not heal and save life. They put the country down and stifle the life of all Filipinos. We have a president who struggles to remain in power but whose mandate will always be doubtful. She who promised for a strong republic has become one of the major causes of its weakening. We have an opposition block that brings the power-struggle to the streets. But the nation is already suffering from a "people's power" fatigue. As these two powers meet, the already sick nation gets even sicker. Will the nation die?
But what makes them meet in the first place?
Let us heed the advice of Paul to Timothy today (1 Timothy 2:1-8).
We, too, are in power. Let us meet all powers with prayer. Fr. Bobby T.
REFLECTION QUESTION: What happens when powers meet depends on what motives bring them together.
All-powerful God, before You all powers bow down. There is no one more sovereign than You are. Grant us the virtue of humility and the gift of charity when we use the power You entrust to us. Help us empower the others by the same power You give us. May we follow the example of Your Son who, in His seemingly powerlessness on the cross, used the greatest of all powers to redeem us from sin and death and to make us You children, for He is our Lord now and forever. Amen.
St. Uni, bishop and missionary, pray for us.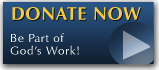 The FEAST is one of the happiest places on earth.

Click Here to find a Feast near you!
KERYGMA TV! is BACK
KERYGMA TV is on a new time slot and new channel Sundays 8 a.m. at IBC 13
Need Counseling? No Landline?
Now, you can use your mobile phone to call a friend for counseling at 09228407031. Or you may call our landlines 7266728, 7264709, 7259999 Mon-Fri 24-hrs, Sat 6am-5pm, Sun 6am-10am
BO BLOGS!
Go to Bo's Official Site and read his almost daily blog! Its not news, but thoughts and musings of Bo Sanchez. Get to know Bo in a more personal way --and find out what it means to live the life of a preacher. You get to enrich your faith as well.
DONATION
Remember to always donate your "first fruits"-not the last. Click on the "Donation" Box under the members menu - and you'll even see links to the nearest branches of the Banks where you can deposit.