READINGS for 2007-09-16
GOD HAS NO SLIPPERS
But for that very reason I was shown mercy so that in me, the worst of sinners, Christ Jesus might display his unlimited patience as an example for those who would believe in him and receive eternal life. – 1 Timothy 1:16
Solemnly, our whole family trooped to the sala and gathered around the table. Prominently displayed there was Papa's slipper. Papa then beckoned my sister to bend over the low table and proclaimed, "Remember, this is what will happen to anyone who disobeys." Down came his hand bearing the dreaded slipper.
Ouch! Just watching it was painful and I guess I learned the lesson not to eat street food, especially fishball. Another sister contracted hepatitis A but that was not enough deterrent for us. Papa had lost patience trying to reprimand us and devised a method that was more effective.
I know God also uses sinners to set an example. Luckily for us, He doesn't achieve His goals by issuing harsh punishments.
Instead, He goes to the other extreme — by showing mercy and forgiving even the worst of sinners. I'd say it's more effective, because I'm forever changed into a more forgiving and loving person since becoming a Christian, but I still find myself indulging in fishballs from time to time.
Psst, don't tell my Papa, okay? Cecille L.
REFLECTION:
Have you allowed God to use you as an example to others?
Keep me by Your side, Lord, and use me.
1st READING
Exodus 32:7-11.13-14
It is not necessary to literally make an idol and worship it as the Israelites did in the desert in order to apostasize. The whole process can take place within our hearts and never become a physical manifestation. The world of today has many idols that we need to avoid including money, the cult of the body-beautiful, any number of material things such as cars and houses etc. as well as pseudo-spiritual movements that tend to exalt the individual at the expense of God.
7 The LORD said to Moses,"Go down at once to your people, whom you brought out of the land of Egypt, for they have become depraved. 8 They have soon turned aside from the way I pointed out to them, making for themselves a molten calf and worshipping it, sacrificing to it and crying out, 'This is your God, O Israel, who brought you out of the land of Egypt!' 9 I see how stiff-necked this people is," continued the LORD to Moses. 10 "Let me alone, then, that my wrath may blaze up against them to consume them. Then I will make of you a great nation." 11 But Moses implored the LORD, his God, saying, "Why, O LORD, should your wrath blaze up against your own people, whom you brought out of the land of Egypt with such great power and with so strong a hand? 13 Remember your servants Abraham, Isaac and Israel, and how you swore to them by your own self, saying, 'I will make your descendants as numerous as the stars in the sky; and all this land that I promised, I will give your descendants as their perpetual heritage.' 14 So the LORD relented in the punishment he had threatened to inflict on his people.
P S A L M
Psalm 51:3-4, 12-13, 17, 19
R: I will rise and go to my father.
1 [3] Have mercy on me, O God, in your goodness; in the greatness of your compassion wipe out my offense. 2 [4] Thoroughly wash me from my guilt and of my sin cleanse me. (R) 10 [12] A clean heart create for me, O God, and a steadfast spirit renew within me. 11 [13] Cast me not out from your presence, and your Holy Spirit take not from me. (R) 15 [17] O Lord, open my lips, and my mouth shall proclaim your praise. 17 [19] My sacrifice, O God, is a contrite spirit; a heart contrite and humbled, O God, you will not spurn. (R)
2nd READING
1 Timothy 1:12-17
Paul uses the fact of his dramatic conversion in a very powerful way when he acknowledges his previous errors and encourages others to make the same journey as he did in terms of their faith commitment. Paul knows the power of the Gospel to change a person's life because he has experienced it. Let us pray for the grace to give God a similar opportunity to work the same sorts of miracles in our own lives. There is no doubt in my mind that this is what God wants to do.
12 I am grateful to him who has strengthened me, Christ Jesus our Lord, because he considered me trustworthy in appointing me to the ministry. 13 I was once a blasphemer and a persecutor and an arrogant man, but I have been mercifully treated because I acted out of ignorance in my unbelief. 14 Indeed, the grace of our Lord has been abundant, along with the faith and love that are in Christ Jesus. 15 This saying is trustworthy and deserves full acceptance: Christ Jesus came into the world to save sinners. Of these I am the foremost. 16 But for that reason I was mercifully treated, so that in me, as the foremost, Christ Jesus might display all his patience as an example for those who would come to believe in him for everlasting life. 17 To the king of ages, incorruptible, invisible, the only God, honor and glory forever and ever. Amen.
G O S P E L
Luke 15:1-32
The three parables of things lost — a sheep, a coin and a son — form an interesting triplet in Luke's Gospel. The three examples are so varied that it is difficult to really relate one to the other. How can a lost coin stand in comparison with a lost son? It simply does not stand up to it. Perhaps there are three parables to indicate the different levels at which people strive after the Gospel. I find this a helpful thought as I minister in the Lord's vineyard as one of the most frustrating things is the different levels of commitment that people are willing to give to the Gospel. Perhaps Jesus is trying to teach us that we will have to simply put up with this frustration as this is what happens when we are dealing with people.
1 The tax collectors and sinners were all drawing near to listen to him, 2 but the Pharisees and scribes began to complain, saying, "This man welcomes sinners and eats with them." 3 So to them he addressed this parable. 4 "What man among you having a hundred sheep and losing one of them would not leave the ninety-nine in the desert and go after the lost one until he finds it? 5 And when he does find it, he sets it on his shoulders with great joy 6 and, upon his arrival home, he calls together his friends and neighbors and says to them, 'Rejoice with me because I have found my lost sheep.' 7 I tell you, in just the same way there will be more joy in heaven over one sinner who repents than over ninety-nine righteous people who have no need of repentance. 8 Or what woman having ten coins and losing one would not light a lamp and sweep the house, searching carefully until she finds it? 9 And when she does find it, she calls together her friends and neighbors and says to them, Rejoice with me because I have found the coin that I lost.' 10 In just the same way, I tell you, there will be rejoicing among the angels of God over one sinner who repents." 11 Then he said, "A man had two sons, 12 and the younger son said to his father, 'Father, give me the share of your estate that should come to me.' So the father divided the property between them. 13 After a few days, the younger son collected all his belongings and set off to a distant country where he squandered his inheritance on a life of dissipation. 14 When he had freely spent everything, a severe famine struck that country, and he found himself in dire need. 15 So he hired himself out to one of the local citizens who sent him to his farm to tend the swine. 16 And he longed to eat his fill of the pods on which the swine fed, but nobody gave him any. 17 Coming to his senses he thought, "How many of my father's hired workers have more than enough food to eat, but here am I, dying from hunger. 18 I shall get up and go to my father and I shall say to him, Father, I have sinned against heaven and against you. 19 I no longer deserve to be called your son; treat me as you would treat one of your hired workers." 20 So he got up and went back to his father. While he was still a long way off, his father caught sight of him, and was filled with compassion. He ran to his son, embraced him and kissed him. 21 His son said to him, 'Father, I have sinned against heaven and against you; I no longer deserve to be called your son.' 22 But his father ordered his servants, 'Quickly bring the finest robe and put it on him; put a ring on his finger and sandals on his feet. 23 Take the fattened calf and slaughter it. Then let us celebrate with a feast, 24 because this son of mine was dead, and has come to life again; he was lost, and has been found.' Then the celebration began. 25 Now the older son had been out in the field and, on his way back, as he neared the house, he heard the sound of music and dancing. 26 He called one of the servants and asked what this might mean. 27 The servant said to him, 'Your brother has returned and your father has slaughtered the fattened calf because he has him back safe and sound.' 28 He became angry, and when he refused to enter the house, his father came out and pleaded with him. 29 He said to his father in reply, 'Look, all these years I served you and not once did I disobey your orders; yet you never gave me even a young goat to feast on with my friends. 30 But when your son returns who swallowed up your property with prostitutes, for him you slaughter the fattened calf.' 31 He said to him, 'My son, you are here with me always; everything I have is yours. 32 But now we must celebrate and rejoice, because your brother was dead and has come to life again; he was lost and has been found.'"
my reflections
think: The world of today has many idols that we need to avoid.
_________________________________________________________

God's special verse/thought for me today________________
_________________________________________________________

T O D A Y ' S BLESSING LIST
Thank You Lord for: ____________________________________
_______________________________________________________
READ THE BIBLE IN ONE YEAR Amos 1-3
SABBATH PAUSE
My weekly time with God
THANK YOU LIST
Things to be grateful for from the past week
________________________________________________________________
________________________________________________________________
_________________________________________________________________
SPECIAL NEEDS
Things to ask God for in the coming week
________________________________________________________________
_________________________________________________________________
________________________________________________________________
HIDDEN TREASURE
Most important word God told me this week
________________________________________________________________
_________________________________________________________________
_________________________________________________________________
LOVE NEVER GIVES UP
Today's Gospel invites us to reflect upon the three parables with a similar messages — the parable of the lost sheep and the shepherd leaving the 99 to go and find the lost one; the woman who seaches everywhere for her lost coin; and the most famous parable of the prodigal son.
There are many lessons to be learned but we will focus on just one point. One of the greatest things about true love is that it never gives up seeking thebest for the other person. Even though the father of the prodigal son knows that the young man has just wasted his inheritance on a life of debauchery. He doesn't love him any less. Instead, he seeks to restore him to his rightful place as his son once again. Both the shepherd and the woman give all their efforts to finding their lost sheep and coin respectively.
This is what true love is all about!
Love never seeks to harm another person. Yes, sometimes it may be necessary to hurt someone a little in order to teach them a lesson. But this sort of hurt or harm is not intended as such, but as the means to teach the person something important. Love always think the best of the other person no matter what the circumstances might be. This can be a difficult thing to do. When others sin against us, it's hard to think the best of them. It's hard to put our grievance to one side and to choose to love them rather than to seel revenge. Love always wants the best for the other person even if it comes at a cost to ourselves.
The "love that never gives up" portrayed in these parables is the love that God has for each of us. It's the love that characterizes the Kingdom of God. It's the love that we all must seek to grow in if we are going to deepen our relationship. With Jesus. Fr. Steve T.
REFLECTION QUESTION: Am I someone who perseveres through the difficult times in a relationship or do I tend to give up and wait until better times comes around again? Am I really committed to loving my friends or do I use them for my own gain?
Lord Jesus, You loved me to the end by dying on the cross for me. Thank You for the commitment of Your love. Help me to grow in my ability to love You and all of my brothers and sisters around me.
St. Edith of Wilton, abbess, pray for us.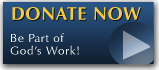 The FEAST is one of the happiest places on earth.

Click Here to find a Feast near you!
KERYGMA TV! is BACK
KERYGMA TV is on a new time slot and new channel Sundays 8 a.m. at IBC 13
Need Counseling? No Landline?
Now, you can use your mobile phone to call a friend for counseling at 09228407031. Or you may call our landlines 7266728, 7264709, 7259999 Mon-Fri 24-hrs, Sat 6am-5pm, Sun 6am-10am
BO BLOGS!
Go to Bo's Official Site and read his almost daily blog! Its not news, but thoughts and musings of Bo Sanchez. Get to know Bo in a more personal way --and find out what it means to live the life of a preacher. You get to enrich your faith as well.
DONATION
Remember to always donate your "first fruits"-not the last. Click on the "Donation" Box under the members menu - and you'll even see links to the nearest branches of the Banks where you can deposit.