READINGS for 2007-09-14
Feast of the Triumph of the Holy Cross
VENOM
"Make a seraph and mount it on a pole, and if anyone who has been bitten looks at it, he will recover." – Numbers 21:8
Did you know that the antidote for a snake bite is made from the venom of the same snake that did the biting?
I couldn't help but think about this as I read today's reading. The snakes seem to symbolize the words that the Lord Jesus speaks – they have the power to condemn the people for their sins. However, Jesus Himself is not out to condemn but to save. So, God allowed Himself to be lifted up on the Cross and looked upon as a reminder. Whenever we sin, we remember that His words or instructions can condemn us when we disobey, but when we look at Him and repent, He will readily heal. I am thankful that the mercy of God is such that He doesn't make forgiveness difficult to attain. I am thankful for His very visible reminder of sacrifice and love. I am thankful for the Cross that heals. Victoria L.
REFLECTION:
Let us meditate on the Triumph of the Holy Cross.
May what You achieved on the Cross be fulfilled in my life. Amen.
1st READING
Numbers 21:4-9
I think that it is natural that we all want to live a comfortable and enjoyable life. However, with sin around, that is next to impossible. There is always going to be a degree of suffering and pain that we will have to endure. The key is learning how toembrace suffering without allowing it to cause us to become depressed. So many years in the desert wore down the patience of the Israelites such that they complained against God. One of the keys to avoiding this is learning how to realize and accept that God is working through our suffering to make us better people.
4 With their patience worn out by the journey, 5 the people complained against God and Moses, "Why have you brought us up from Egypt to die in this desert, where there is no food or water? We are disgusted with this wretched food!" 6 In punishment the LORD sent among the people seraph serpents, which bit the people so that many of them died. 7 Then the people came to Moses and said, "We have sinned in complaining against the LORD and you. Pray the LORD to take the serpents from us." So Moses prayed for the people, 8 and the LORD said to Moses, "Make a saraph and mount it on a pole, and if anyone who has been bitten looks at it, he will recover." 9 Moses accordingly made a bronze serpent and mounted it on a pole, and whenever anyone who had been bitten by a serpent looked at the bronze serpent, he lived.
P S A L M
Psalm 78:1-2, 34-35, 36-37, 38
R: Do not forget the works of the Lord!
1 Hearken, my people, to my teaching; incline your ears to the words of my mouth. 2 I will open my mouth in a parable, I will utter mysteries from of old. (R) 34 While he slew them they sought him and inquired after God again, 35 remembering that God was their rock and the Most High God, their redeemer. (R) 36 But they flattered him with their sin and destroyed them not; often he turned back his anger and let none of his wrath be roused. (R)
2nd READING
Philippians 2:6-11
This early Christian hymn celebrates the self-emptying or kenosis of Jesus Christ. This simply means that we are thanking Jesus for choosing to let go of something of His glory and majesty in heaven and choosing to live as one of us in order that He redeem us from our sins. This self-emptying made it possible for Him to save us. Let us seek to empty ourselves of all that hinders our salvation and so move closer to eternal life with Him.
6 Christ Jesus, though he was in the form of God, did not regard equality with God something to be grasped. 7 Rather, he emptied himself, taking the form of a slave, coming in human likeness; and found human in appearance, 8 he humbled himself, becoming obedient to death, even death on a cross. 9 Because of this, God greatly exalted him and bestowed on him the name that is above every name, 10 that at the name of Jesus every knee should bend, of those in heaven and on earth and under the earth, 11 and every tongue confess that Jesus Christ is Lord, to the glory of God the Father.
G O S P E L
John 3:13-17
The saraph serpent is raised in the desert as a forerunner of the cross that will be raised on Calvary with the body of our Savior nailed to it. Just as to look on the serpent brought healing; so to have faith in the Son of God crucified then raised from the dead brings us eternal life. This is the triumph of the cross over both sin and death. We need not fear them anymore. Jesus has dealt with them once, for all and forever. Praised be to God for the gift of the victory of the cross!
13 "No one has gone up to heaven except the one who has come down from heaven, the Son of Man. 14 And just as Moses lifted up the serpent in the desert, so must the Son of Man be lifted up, 15 so that everyone who believes in him may have eternal life. 16 For God so loved the world that he gave his only Son, so that everyone who believes in him might not perish but might have eternal life. 17 For God did not send his Son into the world to condemn the world, but that the world might be saved through him."
my reflections
think: Let us seek to empty ourselves of all that hinders our salvation and so move closer to eternal life with Him.
_________________________________________________________

God's special verse/thought for me today________________
_________________________________________________________

T O D A Y ' S BLESSING LIST
Thank You Lord for: ____________________________________
_______________________________________________________
READ THE BIBLE IN ONE YEAR Hosea 12-14
THE TRIUMPH OF THE CROSS OF JESUS
There is something strange about the name of today's feast. It contains a glaring oxymoron – an immense paradox.
We all know what "triumph" means. "Triumph" means "victory." Where is the triumph in the cross? Where is the victory in capital punishment? To the eyes of His contemporaries, Jesus was just another man whose days had ended in disgrace. No one saw the triumph that we are celebrating now. The Prophet of Nazareth, in the eyes of His spectators, was a total failure. The cross meant defeat. Whereas those who saw Jesus on the cross saw defeat, we see victory.
St. Paul reminds us today. Jesus accepted His cross willingly. He did not curse His fate. While Judas did set a trap for Him, Jesus walked into it with His eyes wide open. Jesus embraced a death befitting criminals and slaves because He knew that by doing so He was fulfilling the mission entrusted to Him by His Father for the life of the world. Jesus was crucified not because He was forced to surrender to the Romans or His fellow Jews, but because He offered Himself to His Father for our sake. In our dog-eat-dog world, embracing the cross for the life of the many is the triumph of will over instinct.
Finally, the Gospel today gives us the exact motive behind Jesus' willing acceptance of the cross: His undying love for us. This revelation came directly from the lips of Jesus: "For God so loved the world that He gave it His Only Son so that whoever believes in Him may not perish but may have eternal life. For God sent His Son into the world not to condemn the world but so that through Him the world might be saved." The cross is the eternal proof of God's love for you and me. Jesus not only embraced the cross; He allowed the cross to embrace Him because He loves us as His Father loves us.
The world may never understand why we celebrate today. It did not understand the cross of the Lord in the first place. In and through the cross of the Lord we are already victorious without the world knowing it. The world continues to crucify many of us, but our triumph will persist. We have already won even before the battle starts. And so we celebrate. But remember, it cannot be just any kind of cross. It must always be the cross of Jesus. Fr. Bobby T.
REFLECTION QUESTION: Is the triumph of the cross of Jesus evident in my life?
"We adore You, O Christ, and we bless You, for by Your holy cross, You have redeemed the world." Amen (An ejaculation from the Stations of the Cross).
St. Cormac, abbot, pray for us.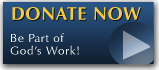 The FEAST is one of the happiest places on earth.

Click Here to find a Feast near you!
KERYGMA TV! is BACK
KERYGMA TV is on a new time slot and new channel Sundays 8 a.m. at IBC 13
Need Counseling? No Landline?
Now, you can use your mobile phone to call a friend for counseling at 09228407031. Or you may call our landlines 7266728, 7264709, 7259999 Mon-Fri 24-hrs, Sat 6am-5pm, Sun 6am-10am
BO BLOGS!
Go to Bo's Official Site and read his almost daily blog! Its not news, but thoughts and musings of Bo Sanchez. Get to know Bo in a more personal way --and find out what it means to live the life of a preacher. You get to enrich your faith as well.
DONATION
Remember to always donate your "first fruits"-not the last. Click on the "Donation" Box under the members menu - and you'll even see links to the nearest branches of the Banks where you can deposit.