READINGS for 2007-09-10
FAULT FINDERS
"The scribes and the Pharisees watched him closely... so that they might discover a reason to accuse him." – Luke 6:7
Have you ever felt you haven't done anything right at all? Let me guess. That might be because people around you saw nothing but your faults and mistakes. And you honestly believed you were giving your best. But what they kept on seeing was the hole and not the bread in the doughnut.
Fault finders!
Jesus was curing the sick, casting out demons, making the blind see, the deaf hear, and the lame walk. And what did those envious, insecure hypocrites see? Blasphemy. Heresy. Insurrection. Sedition. Violation of the religious laws.
Tsk! Tsk!
I thank God that like the Scribes and Pharisees He watches me closely every day. But much unlike the Scribes and Pharisees,
He doesn't do it to discover a reason to accuse me. Nope! He's no scorebook checker to mark how many times I sin every day.
So I go on doing what I believe is God's work for me — even when I know that some people unbelievably will see the spots and not the whole paper in what I'm doing.
I do the work for God. Not for fault finders. Alvin B.
REFLECTION:
Are you bothered by fault finders? Please God, not them.
Help me do Your work, O God, and give me strength amidst persecution. Amen.
1st READING
Colossians 1:24—2:3
Paul's life of ministry was one where he embraced many struggles and hardships. It is quite obvious that faith in Christ will not mean that we avoid such things. Those who preach a prosperity gospel where sickness and suffering are non-existent are mistaken. If someone as important as Paul endured such for the Gospel, as did thousands of martyrs, how can we expect to live a life free of pain and suffering? In fact it is in our suffering that we will probably draw us closest to Jesus as we will be able to identify, however vaguely, with the greatest moment of glory in His life, His death on the cross.
24 Now I rejoice in my sufferings for your sake, and in my flesh I am filling up what is lacking in the afflictions of Christ on behalf of his body, which is the church, 25 of which I am a minister in accordance with God's stewardship given to me to bring to completion for you the word of God, 26 the mystery hidden from ages and from generations past. But now it has been manifested to his holy ones, 27 to whom God chose to make known the riches of the glory of this mystery among the Gentiles; it is Christ in you, the hope for glory. 28 It is he whom we proclaim, admonishing everyone and teaching everyone with all wisdom, that we may present everyone perfect in Christ. 29 For this I labor and struggle, in accord with the exercise of his power working within me. 2: 1 For I want you to know how great a struggle I am having for you and for those in Laodicea and all who have not seen me face to face, 2 that their hearts may be encouraged as they are brought together in love, to have all the richness of fully assured understanding, for the knowledge of the mystery of God, Christ, 3 in whom are hidden all the treasures of wisdom and knowledge.
P S A L M
Psalm 62:6-7, 9
R: In God is my safety and my glory.
5 [6] Only in God be at rest, my soul, for from him comes my hope. 6 [7] He only is my rock and my salvation, my stronghold; I shall not be disturbed. (R) 8 [9] Trust in him at all times, O my people! Pour out your hearts before him; God is our refuge! (R)
G O S P E L
Luke 6:6-11
Jesus is not tolerant of sin or false understanding; He confronts it in order to make sure people understand the truth. It does not matter to Him if such a course of action is going to upset people. It is better that they be upset knowing the truth than comfortable and living a lie! There are times when we will need to make similar decisions. Let us pray that we will have the grace and strength to carry them through.
6 On another sabbath he went into the synagogue and taught, and there was a man there whose right hand was withered. 7 The scribes and the Pharisees watched him closely to see if he would cure on the sabbath so that they might discover a reason to accuse him. 8 But he realized their intentions and said to the man with the withered hand, "Come up and stand before us." And he rose and stood there. 9 Then Jesus said to them, "I ask you, is it lawful to do good on the sabbath rather than to do evil, to save life rather than to destroy it?" 10 Looking around at them all, he then said to him, "Stretch out your hand." He did so and his hand was restored. 11 But they became enraged and discussed together what they might do to Jesus.
my reflections
think: It is better that they be upset knowing the truth than comfortable and living a lie!
_________________________________________________________

God's special verse/thought for me today________________
_________________________________________________________

T O D A Y ' S BLESSING LIST
Thank You Lord for: ____________________________________
_______________________________________________________
READ THE BIBLE IN ONE YEAR Daniel 13-14
OUR NEMESIS
The scribes and the Pharisees are watching Jesus to see if he will cure the man with a withered hand on the Sabbath. There they go again! They seem to have gone crazy about finding something to use against Jesus. How can they see the Law so clearly and yet be blind to the immediate need of the handicapped right before their eyes?
The scribes and the Pharisees know that it is not unlawful to do good and save life even on a Sabbath. They are not against the doing good and the saving of life on Sabbath. They are simply against Jesus. His mere presence confronts them with their own hypocrisy. Even without any word from Jesus, they are deeply disturbed by the convicting message of His own lifestyle. He is their nemesis.
What happens to the scribes and the Pharisees may happen to us too. Or perhaps it is already happening to us. When someone makes us see our own self righteousness, we can invest all our energies in finding fault in him. No matter what good he does, we can always have something to criticize in him. For every convicting message he tells us, we can have a rebuttal. Our hatred for him eats us up.
Let us not allow hatred to eat us up. Let us not permit anger, envy, jealousy, and prejudice destroy us. When we harbor grudges against someone, we suffer, not him. When we envy and are jealous, we look foolish like the scribes and Pharisees. When we hate, we die. We were not created to hate, to be angry, to envy, to be jealous, or to be prejudiced against someone. We were created to love. Jesus is not our nemesis. The devil is. Fr. Bobby T.
REFLECTION QUESTION: Is there any person I hold a grudge against simply because he or she reminds me of my need to be more Christ-like?
Jesus, my Friend, each time I stray away from Your ways, please help me immediately realize it and return to You. Thank You for sending me people who remind me to remain in Your ways and continue striving to become more and more like You. Help me show my appreciation to them always. Amen.
St. Cosmas, bishop and martyr, pray for us.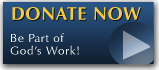 The FEAST is one of the happiest places on earth.

Click Here to find a Feast near you!
KERYGMA TV! is BACK
KERYGMA TV is on a new time slot and new channel Sundays 8 a.m. at IBC 13
Need Counseling? No Landline?
Now, you can use your mobile phone to call a friend for counseling at 09228407031. Or you may call our landlines 7266728, 7264709, 7259999 Mon-Fri 24-hrs, Sat 6am-5pm, Sun 6am-10am
BO BLOGS!
Go to Bo's Official Site and read his almost daily blog! Its not news, but thoughts and musings of Bo Sanchez. Get to know Bo in a more personal way --and find out what it means to live the life of a preacher. You get to enrich your faith as well.
DONATION
Remember to always donate your "first fruits"-not the last. Click on the "Donation" Box under the members menu - and you'll even see links to the nearest branches of the Banks where you can deposit.