READINGS for 2007-09-07
BEAUTIFULLY PERFECT
"Can you make the wedding guests fast while the bridegroom is with them?" – Luke 5:34
It was my wedding day. Everything was beautifully perfect. The weather was fine, my relatives-in-law were early in the church, and the entourage was lovely. Obet, my "valiant" groom was singing while I trod the middle isle. Finally, I arrived at the altar, Obet approached me, kissed my parents, then brought me to the altar. Again, beautifully perfect.
So much for the reminiscing. Let's go back to my reality: Teaching nursing students on weekdays; taking my Masters on weekends; preparing teaching materials; budgeting a "just enough" income; doing the groceries; taking care of a husband and a son, etcetera. All in a day's work – neither beautiful nor perfect. How I wish every day was like my wedding day!
But then I realize that when the fancy feeling fades, commitment keeps me going on. Scott Peck (The Road Less Traveled) was right: "Since love is work, the essence of non-love is laziness.... The major form that laziness takes is fear.... Human beings defy entropy (natural decay).... Love is the miraculous force that defies the natural law of entropy... we do grow!"
I decide to grow – in my commitment of love! And every time I sacrifice and give my all, I feel a familiar feeling in my heart – beautifullyperfect! Joie C.
REFLECTION:
Do I wallow in past glories or face daily battles with love?
Lord, teach me to be generous to give and not to count the cost.
1st READING
Colossians 1:15-20
All authority has been given to Jesus. I think it is interesting to reflect upon this fact in the terms of what we would do if we had that sort of authority. Jesus chose to die for us so that we might be reconciled to the Father. What would you do with that sort of authority? I hope something good and worthwhile. The depth of Jesus' love for us is seen in that He does not live for Himself but He dies for us. Do you and I have that level of generosity towards others in our minds?
15 He is the image of the invisible God, the firstborn of all creation. 16 For in him were created all things in heaven and on earth, the visible and the invisible, whether thrones or dominions or principalities or powers; all things were created through him and for him. 17 He is before all things, and in him all things hold together. 18 He is the head of the body, the church. He is the beginning, the firstborn from the dead, that in all things he himself might be preeminent. 19 For in him all the fullness was pleased to dwell, 20 and through him to reconcile all things for him, making peace by the blood of his cross through him, whether those on earth or those in heaven.
P S A L M
Psalm 100:1-2, 3, 4, 5
R: Come with joy into the presence of the Lord.
1 Sing joyfully to the LORD, all you lands; 2 serve the LORD with gladness; come before him with joyful song. 3 Know that the LORD is God; he made us, his we are; his people, the flock he tends. 4 Enter his gates with thanksgiving, his courts with praise; give thanks to him; bless his name, 5 for he is good the LORD, whose kindness endures forever, and his faithfulness, to all generations.
G O S P E L
Luke 5:33-39
The times around us are changing rapidly. Technology seems to be altering the way we live and perceive the world every year! This means that we will have to be alert to the ways of the Spirit of God as He speaks to us about the way that we witness to the Gospel. The basic message will never change; however, the way that we express it will be different depending upon the person we are trying to evangelize. Let us be aware of this and seek to be led by the Spirit of God in all that we do.
33 And they said to him, "The disciples of John fast often and offer prayers, and the disciples of the Pharisees do the same; but yours eat and drink." 34 Jesus answered them, "Can you make the wedding guests fast while the bridegroom is with them? 35 But the days will come, and when the bridegroom is taken away from them, then they will fast in those days." 36 And he also told them a parable. "No one tears a piece from a new cloak to patch an old one. Otherwise, he will tear the new and the piece from it will not match the old cloak. 37 Likewise, no one pours new wine into old wineskins. Otherwise, the new wine will burst the skins, and it will be spilled, and the skins will be ruined. 38 Rather, new wine must be poured into fresh wineskins. 39 [And] no one who has been drinking old wine desires new, for he says, 'The old is good.'"
my reflections
think: The depth of Jesus' love for us is seen in that He does not live for Himself but He dies for us.
_________________________________________________________

God's special verse/thought for me today________________
_________________________________________________________

T O D A Y ' S BLESSING LIST
Thank You Lord for: ____________________________________
_______________________________________________________
READ THE BIBLE IN ONE YEAR Daniel 4-6
WITHOUT THE BRIDEGROOM
Jesus is the bridegroom and we are the wedding guests. We fast when Jesus is taken away from us. But when is Jesus taken away from us? Jesus is taken away from us when we choose to stay away from Him. Sin alienates us from Jesus. When we sin, we should fast. The more grievous the sin, the greater fasting we should do. But we fast not to please a capricious, sadistic, and masochistic god. God, the Father of our Lord Jesus Christ, is not capricious, sadistic, and masochistic. He is our loving Father. Fasting is not bribing God to forgive us our sins. Forgiveness is His ever ready and ever gratuitous gift to us.
But why then should we really fast when we sin?
1. Fasting is a form of discipline. It tames our basic instincts. It teaches us the value of denying our selves, which in turn strengthens our will for the greater good and forms our character. Fasting shows us that we are not only what we receive but what we also give.
2. Fasting is a form of penance. It is a sign of our desire to set aright what has been rendered wrong by our sins, to rise from our weaknesses, and to be freed from that which enslaves us. When we sin, we hurt God and His People. No matter how private our sins are, they affect everyone and everything in the world. Fasting is an expression of our sorrow because we hurt God and others.
3. Fasting is a form of sacrifice. It is an offering of the self. When we fast, we should not forget to fast in union with the suffering Jesus. Patterned according to His manner of self-oblation, the offering we bring to God is our very selves in communion with Jesus, nothing less and nothing else.
Fasting is a discipline, a penance, and a self-oblation in union with Jesus because on account of our sins Jesus is taken away from us. The wedding guests fast when the bridegroom is taken away from them. It is unfortunate though that in some wedding feasts the guests remain even while the bridegroom is no longer with them and they continue their merrymaking until they fall down drunk. A wedding feast can be intoxicating too. There are people who do not realize this. And they wake up the following day without the bridegroom, only with a hangover. Fr. Bobby T.
REFLECTION QUESTION: When, why and how do I fast?
Jesus, Spouse of my heart, You alone give meaning to my fasting. Do not allow that I be separated from You by my sins. Let not the world intoxicate me with its passing pleasures. You are my true Joy, my Life, my Love. Amen.
Blessed John Duckett, martyr, pray for us.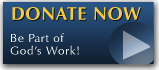 The FEAST is one of the happiest places on earth.

Click Here to find a Feast near you!
KERYGMA TV! is BACK
KERYGMA TV is on a new time slot and new channel Sundays 8 a.m. at IBC 13
Need Counseling? No Landline?
Now, you can use your mobile phone to call a friend for counseling at 09228407031. Or you may call our landlines 7266728, 7264709, 7259999 Mon-Fri 24-hrs, Sat 6am-5pm, Sun 6am-10am
BO BLOGS!
Go to Bo's Official Site and read his almost daily blog! Its not news, but thoughts and musings of Bo Sanchez. Get to know Bo in a more personal way --and find out what it means to live the life of a preacher. You get to enrich your faith as well.
DONATION
Remember to always donate your "first fruits"-not the last. Click on the "Donation" Box under the members menu - and you'll even see links to the nearest branches of the Banks where you can deposit.