READINGS for 2007-09-04
THE GREAT BALANCE
They were astonished at his teaching – Luke 4:32
My calendar for next year is already filled with preaching engagements.
When I proclaim God's Word to communities, people are touched. They cry when they hear me sing. After the talk, some ask for my autograph. I sign them on my CDs, tapes, books or on their Bibles. Some even joke that they want me to sign their shirts. A number ask for a photo with me. These activities could really get to anyone's head, even me. Or rather, especially me.
But you know what? God is good. He provides the balance I need in my life.
Because when I teach at my college Theology classes (which is every day of the school year, 18 hours a week), some of my students just stare blankly at the board. Others send text messages and play with their phone pads. A few do have teary eyes, not because they were touched, but rather because they keep yawning. In my classes, no one asks for autographs, only my signature on their excuse slips when they intend to be absent. You see, inside the four walls of the classroom, I'm not a star. I'm just a teacher, and most of the time, a friend to my students. I'm happy though that the majority still listen and learn.
I give my best when I teach. I don't take it against myself when these happen because I know this is God's way to balance me. This is our covenant. Arun G.
REFLECTION:
What does God do to balance your pride and self-worth?
If things get to my head, balance me, my Lord.
1st READING
1 Corinthians 2:1-5
Paul knows that it is absolutely futile to rely upon his own abilities or prowess when proclaiming the Gospel. Yes, he needs to put his talents and zeal at the disposal of the Holy Spirit. But the effectiveness of His proclamation of the Gospel ultimately rests upon whether or not the Holy Spirit is at work in what he says and does. Without the Holy Spirit, there can be no change in peoples' lives. This is why humility is very important in a preacher. St. Teresa of Avila goes even further in saying that without humility, it is impossible to even begin the spiritual walk towards God. Lord, help me to learn from the wisdom of those who knew You so well.
1 When I came to you, brothers, proclaiming the mystery of God, I did not come with sublimity of words or of wisdom. 2 For I resolved to know nothing while I was with you except Jesus Christ, and him crucified. 3 I came to you in weakness and fear and much trembling, 4 and my message and my proclamation were not with persuasive [words of] wisdom, but with a demonstration of spirit and power, 5 so that your faith might rest not on human wisdom but on the power of God.
P S A L M
Psalm 119:97, 98, 99, 100, 101, 102
R: Lord, I love your commands.
97 How I love your law, O LORD! It is my meditation all the day. (R) 98 Your command has made me wiser than my enemies, for it is ever with me. (R) 99 I have more understanding than all my teachers when your decrees are my meditation. (R) 100 I have more discernment than the elders, because I observe your precepts. (R) 101 From every evil way I withhold my feet, that I may keep your words. (R) 102 From your ordinances I turn not away, for you have instructed me. (R)
G O S P E L
Luke 4:16-30
Jesus links His ministry with that which was promised many centuries before in the prophecies of Isaiah and others. He clearly sees Himself within the ambit of the Messianic prophecies. This should help us to understand something of how Jesus sees His ministry and its relationship to the Jewish faith. Jesus is a Jew and never denies this f act. However, I think that He takes His Jewish blood to a new level, the one that His Father desires. In doing so, He challenges those around Him to rethink their categories and actions. Let us never be afraid of change as long as the Holy Spirit is calling for it.
16 He came to Nazareth, where he had grown up, and went according to his custom into the synagogue on the sabbath day. He stood up to read 17 and was handed a scroll of the prophet Isaiah. He unrolled the scroll and found the passage where it was written: 18 "The Spirit of the Lord is upon me, because he has anointed me to bring glad tidings to the poor. He has sent me to proclaim liberty to captives and recovery of sight to the blind, to let the oppressed go free, 19 and to proclaim a year acceptable to the Lord." 20 Rolling up the scroll, he handed it back to the attendant and sat down, and the eyes of all in the synagogue looked intently at him. 21 He said to them, "Today this scripture passage is fulfilled in your hearing." 22 And all spoke highly of him and were amazed at the gracious words that came from his mouth. They also asked, "Isn't this the son of Joseph?" 23 He said to them, "Surely you will quote me this proverb, 'Physician, cure yourself,' and say, 'Do here in your native place the things that we heard were done in Capernaum.'" 24 And he said, "Amen, I say to you, no prophet is accepted in his own native place. 25 Indeed, I tell you, there were many widows in Israel in the days of Elijah when the sky was closed for three and a half years and a severe famine spread over the entire land. 26 It was to none of these that Elijah was sent, but only to a widow in Zarephath in the land of Sidon. 27 Again, there were many lepers in Israel during the time of Elisha the prophet; yet not one of them was cleansed, but only Naaman the Syrian." 28 When the people in the synagogue heard this, they were all filled with fury. 29 They rose up, drove him out of the town, and led him to the brow of the hill on which their town had been built, to hurl him down headlong. 30 But he passed through the midst of them and went away.
my reflections
think: Without the Holy Spirit, there can be no change in peoples' lives.
_________________________________________________________
_________________________________________________________

God's special verse/thought for me today________________
_________________________________________________________

T O D A Y ' S BLESSING LIST
Thank You Lord for: ____________________________________
_______________________________________________________
READ THE BIBLE IN ONE YEAR Ezekiel 45-48
NOISY DEMONS!
Demons believe in God. Of course, believing is not the same as obeying. Demons believe in God but they refuse to obey Him. "Non serviam!" ("I will not serve!") – this is the battle cry of Lucifer and his demonic legion. Demons are not afraid of God. If they were, they would not challenge God. In today's Gospel, they even taunt Jesus, the Son of God. St. James wrote in his epistle, "You believe that there is one God. Good! Even the demons believe that—and shudder" (Jas 2:19). This truth is very frightening!
Because demons believe in God and are not afraid of God, anyone can be possessed by them. Yes, even a person who enters the church, crosses himself with holy water, hears the Mass, and appears as if a saint can actually be possessed by demons. That demons melt when sprinkled with holy water happens only in the movies. That demons turn to ashes when shown the crucifix is good only for cinematic plot. That demons usually manifest themselves as abominable creatures is not always true. Demons may disguise themselves as holy, friendly, and attractive. Demons are deceivers. Beware!
But though they believe in God and are not afraid of Him, demons are powerless before Jesus, the Son of God. Believing in God and not being afraid of Him does not mean being stronger than God. Remember, St. James said that in believing in one God, the demons shudder. Deceivers as they are, demons are stripped of their disguises when the Incarnated Word of God, Jesus, cast them out from the person they possess. They are no match to the power of Jesus. Cling to Jesus.
In our world today, we need to recover our lost sense of fear of evil. Evil is real. Many are no longer afraid of demons because the world, especially through the mass media, has trivialized evil. We must remain vigilant. We must be wary anywhere, including in the Church. St. Peter the Apostle warns us: "Your enemy the devil prowls around like a roaring lion looking for someone to devour" (1 Pet 5:8). We must remain in Christ because He alone has power over evil. Yes, demons know and believe in Jesus' identity. Yes, they even dare challenge Him. But they never win. "Be quiet!" Jesus rebukes the demons today. Do we hear Him say the same to us now? Fr. Bobby T.
REFLECTION QUESTION: Am I possessed by an unclean spirit?
O God, help me to obey You always and not only believe in You. Cast out from me every unclean spirit. I do not pray to possess You; possess me instead, my Lord and my God. Amen.
St. Salvinus, bishop, pray for us.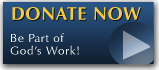 The FEAST is one of the happiest places on earth.

Click Here to find a Feast near you!
KERYGMA TV! is BACK
KERYGMA TV is on a new time slot and new channel Sundays 8 a.m. at IBC 13
Need Counseling? No Landline?
Now, you can use your mobile phone to call a friend for counseling at 09228407031. Or you may call our landlines 7266728, 7264709, 7259999 Mon-Fri 24-hrs, Sat 6am-5pm, Sun 6am-10am
BO BLOGS!
Go to Bo's Official Site and read his almost daily blog! Its not news, but thoughts and musings of Bo Sanchez. Get to know Bo in a more personal way --and find out what it means to live the life of a preacher. You get to enrich your faith as well.
DONATION
Remember to always donate your "first fruits"-not the last. Click on the "Donation" Box under the members menu - and you'll even see links to the nearest branches of the Banks where you can deposit.