READINGS for 2007-09-03
GOOD NEWS FOR THE POOR
"...he has anointed me to bring glad tidings to the poor."" – Luke 4:18
One of my first assignments when I joined Shepherd's Voice Publications was to do interviews during a trip to Bacolod. My host was a leader of Couples for Christ and Gawad Kalinga in the area and he brought me to the GK sites. I must admit that up to that time, although I had been reading about GK, I didn't really understand what it was all about. But at each site, I heard stories of how people's lives had been transformed, not just because they had new homes, but also through the various programs implemented in the different communities. At one site, a man told me of his wife's ambition. "She just wanted to wake up each day to a window with a curtain," he said. "We didn't know that when the Lord gave us that, it would come with a whole house!" he added. Another old woman shared that before she was awarded a GK house, she had never used a toilet. "We would just wrap our excrement in newspaper and throw it into the river," she said.
There were many other stories that caused me to get misty-eyed. And while I had spent many of my years preaching the Gospel to many people, it was there in the GK communities that I felt the passage above being fulfilled.
It is good news when the poor no longer have to remain homeless and in poverty. With Gawad Kalinga, you and I can make that happen. Rissa S.
REFLECTION:
What concrete actions am I doing to help bring the Good News to the poor?
Lord, help me to see Your face in my less fortunate brothers and sisters. Move me to action to reach out to them.
1st READING
1 Thessalonians 4:13-18
We believe in the resurrection of the dead. This means that although the death of a loved one is always a sad occasion, it is also a time to give thanks to God that He is now taking our loved one into His presence for eternity; that is, if the one who has died has died in the grace of the Lord. St. Paul tells the Thessalonians that our faith requires us to mourn in a different way from those who have no hope of eternal life. In this way we will witness to the truth of Gospel and draw others into the Kingdom of God.
13 We do not want you to be unaware, brothers, about those who have fallen asleep, so that you may not grieve like the rest, who have no hope. 14 For if we believe that Jesus died and rose, so too will God, through Jesus, bring with him those who have fallen asleep. 15 Indeed, we tell you this, on the word of the Lord, that we who are alive, who are left until the coming of the Lord, will surely not precede those who have fallen asleep. 16 For the Lord himself, with a word of command, with the voice of an archangel and with the trumpet of God, will come down from heaven, and the dead in Christ will rise first. 17 Then we who are alive, who are left, will be caught up together with them in the clouds to meet the Lord in the air. Thus we shall always be with the Lord. 18 Therefore, console one another with these words.
P S A L M
Psalm 96:1, 3, 4-5, 11-12, 13
R: The Lord comes to judge the earth.
1 Sing to the LORD a new song; sing to the LORD, all you lands. 3 Tell his glory among the nations; among all peoples, his wondrous deeds. (R) 4 For great is the LORD and highly to be praised; awesome is he, beyond all gods. 5 For all the gods of the nations are things of nought, but the LORD made the heavens. (R) 11 Let the heavens be glad and the earth rejoice; let the sea and what fills it resound; 12 let the plains be joyful and all that is in them! Then shall all the trees of the forest exult. (R) 13 Before the LORD, for he comes; for he comes to rule the earth. He shall rule the world with justice and the peoples with his constancy. (R)
G O S P E L
Luke 4:16-30
Jesus begins His ministry by recalling to the minds of the people a very famous and well-known messianic verse from the Prophet Isaiah. Jesus is setting the agenda for His ministry and giving those listening an insight into His true identity. Time and again, in the next few years, Jesus will say and do things that reveal Him to be the Son of God and yet those around Him will not understand. We may find this difficult to believe, but try putting yourself in their shoes and see if you would have done any better.
16 He came to Nazareth, where he had grown up, and went according to his custom into the synagogue on the sabbath day. He stood up to read. 17 and was handed a scroll of the prophet Isaiah. He unrolled the scroll and found the passage where it was written: 18 "The Spirit of the Lord is upon me, because he has anointed me to bring glad tidings to the poor. He has sent me to proclaim liberty to captives and recovery of sight to the blind, to let the oppressed go free, 19 and to proclaim a year acceptable to the Lord." 20 Rolling up the scroll, he handed it back to the attendant and sat down, and the eyes of all in the synagogue looked intently at him. 21 He said to them, "Today this scripture passage is fulfilled in your hearing." 22 And all spoke highly of him and were amazed at the gracious words that came from his mouth. They also asked, "Isn't this the son of Joseph?" 23 He said to them, "Surely you will quote me this proverb, 'Physician, cure yourself,' and say, 'Do here in your native place the things that we heard were done in Capernaum.' 24 And he said, "Amen, I say to you, no prophet is accepted in his own native place. 25 Indeed, I tell you, there were many widows in Israel in the days of Elijah when the sky was closed for three and a half years and a severe famine spread over the entire land. 26 It was to none of these that Elijah was sent, but only to a widow in Zarephath in the land of Sidon. 27 Again, there were many lepers in Israel during the time of Elisha the prophet; yet not one of them was cleansed, but only Naaman the Syrian." 28 When the people in the synagogue heard this, they were all filled with fury. 29 They rose up, drove him out of the town, and led him to the brow of the hill on which their town had been built, to hurl him down headlong. 30 But he passed through the midst of them and went away.
my reflections
think: Our faith requires us to mourn in a different way from those who have no hope of eternal life.
_________________________________________________________
_________________________________________________________

God's special verse/thought for me today________________
_________________________________________________________

T O D A Y ' S BLESSING LIST
Thank You Lord for: ____________________________________
_______________________________________________________
READ THE BIBLE IN ONE YEAR Ezekiel 41-44
GETTING TO KNOW THE SAINTS
Saint Giles
Giles was born to a wealthy family in Athens, Greece. He was raised a Christian. When his parents died, Giles donated his large fortune to the poor. Since he too helped those who were sick, many thought the man could perform miracles. This led people to bring their sick and for them to admire him. Giles wanted a life of solitude. He wanted to worship God in a way that he would not be praised and would not gain any form of popularity. He left Greece and went to France.Giles lived in a cave behind a thick thorn bush in a dark forest.
He lived in the company of birds and beasts and flowers. One particular animal which gained the saint s affection was a gentle deer.
One day, the King of France and his men were in the woods for a hunting game. They saw the deer and chased it until it hid behind the bushes covering the saint s cave. One of the huntsmen shot the bushes with an arrow, hoping to hit the deer. When he drew close, he saw that what he shot instead was the hand of the saint who tried to protect it. When they learned about his story, they asked for his forgiveness. The king called for his doctors to cure the wounded hand.
The King of France was in awe and he felt deep respect for Giles. He often came to visit the saint and brought him gifts. Giles refused to accept them. Until finally, he agreed that the king would build him a large monastery. Giles became the monastery s first abbot. It grew so famous that a town was established there. Giles lived in solitude in the monastery until he returned to his Creator.
http://www.daughtersofstpaul.com/saintday/m9.html#BM3
http://www.catholic-forum.com/saints/stg15001.htm
Saint Eleutherius of Spoleto
Saint Eleutherius of the sixth century was abbot of Saint Mark s. He was noted for his simplicity and for the miracles God allowed him to do, including the ability to raise a dead man to life.
However, this saint also fell into temptation. One day, Eleutherius proudly rebuked a devil which possessed a child. He was able to deliver the child from possession. But not long after, the devil returned and tormented the boy. The saint humbly admitted his vanity and asked the community to fast and pray for the child.
Eventually, the saint retreated to Saint Andrew s abbey, the monastery founded by Saint Gregory. He spent his final years in the monastery until his death in c.585-590.
SERVUS SERVORUM DEI
The saint whose blessed memory we celebrate today is surnamed "The Great," but he was the first Pope to call himself servus servorum Dei" ("Servant of the Servants of God"). He started as a simple monk but ended as the first monk to become a Pope. He was born in 540 and became a Prefect of Rome before joining the monastic life. He was papal legate at Constantinople. Five years after returning to his monastery, he was elected Pope and greatly influenced the life of the Church. He brought discipline to the Church and encouraged popular devotions. He unified Church liturgy and compiled what is now known as the "Gregorian chant". Our present day calendar is also attributed to him. He likewise initiated the evangelization of England and, in effect, began the medieval Papacy. After writing much on dogma and morals, he passed away in 604. His name was Gregory.
To be the servant of the servants of God, one does not need to be a Pope. The prescribed Gospel on the memorial of St. Gregory the Great reminds us that all Christians are servants of God and that each Christian should strive to serve every servant of God. Thus, each and every Christian should be a servant of the servants of God.
We have no one else to emulate but the Lord Himself. Jesus came to serve and not to be served. He who is Lord of all stooped down to serve His subjects. The Creator served His creatures. If He whom we call Lord and Master served His servants, should we not serve one another as well? Each of us is called to be servus servorum Dei. Fr. Bobby T
REFLECTION QUESTION: Do I wait to be given a special title before I serve?
Jesus, Servant of all, help me to become more and more like You. Grant me generosity andlove so as to serve You in my brothers and sisters. Bless me with the grace of humility and let my consolation be in the privilege of serving You in my brethren. Amen.
St. Balin, confessor and disciple of St. Colman, pray for us.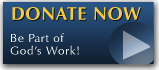 The FEAST is one of the happiest places on earth.

Click Here to find a Feast near you!
KERYGMA TV! is BACK
KERYGMA TV is on a new time slot and new channel Sundays 8 a.m. at IBC 13
Need Counseling? No Landline?
Now, you can use your mobile phone to call a friend for counseling at 09228407031. Or you may call our landlines 7266728, 7264709, 7259999 Mon-Fri 24-hrs, Sat 6am-5pm, Sun 6am-10am
BO BLOGS!
Go to Bo's Official Site and read his almost daily blog! Its not news, but thoughts and musings of Bo Sanchez. Get to know Bo in a more personal way --and find out what it means to live the life of a preacher. You get to enrich your faith as well.
DONATION
Remember to always donate your "first fruits"-not the last. Click on the "Donation" Box under the members menu - and you'll even see links to the nearest branches of the Banks where you can deposit.