READINGS for 2007-08-31
MYRZEN DYCHENGCO
"Watch out then, because you do not know the day or the hour." – Matthew 25:13
I remember vividly when she bagged the first prize in our Biblical Character Contest in 2000, where she excelled in portraying Samson.As a lesbian, she was popularly called "Daddy." She had a girlfriend and she would boast of her escapades before she was jailed. But "Daddy" had a conversion experience and from then on, she wanted to be called Tita, Ate or Sis. Myrzen.
She was at her spiritual peak when cancer of the breast and diabetes gnawed at her health. Amidst her pains, she kept on singing, praising, and reciting Psalm 91 – her full trust in Yahweh. And when she was very near death, she was overheard asking, "Jesus, are You now taking me? Thank You, Jesus, I'm coming with You." She kept on uttering those words, waving her hand, and stretching out to someone we couldn't see.
Sis. Myrzen Dychengco succumbed to death on December 9 in the Grace of our Lord. Beth C.
REFLECTION:
Let us be prepared at all times. Death comes at a very unexpected moment.
My Lord, my God, take me to Yourbosom when I die.
1st READING
1 Thessalonians 4:1-8
Holiness is the key to a life of faith. If we are not growing in holiness, we cannot be growing in faith! The fruit of our lives, as indicated by the depth of our holiness, is the measuring standard for our faith. This is why we should always be giving attention to rooting out the sin in our lives and seeking to grow in the life of virtue. The Holy Spirit is a key reference point here as He will convict us of our sin as well as give us the grace to repent and the strength to grow in our imitation of Jesus.
1 Brothers, we earnestly ask and exhort you in the Lord Jesus that, as you received from us how you should conduct yourselves to please God — and as you are conducting yourselves — you do so even more. 2 For you know what instructions we gave you through the Lord Jesus. 3 This is the will of God, your holiness: that you refrain from immorality, 4 that each of you know how to acquire a wife for himself in holiness and honor, 5 not in lustful passion as do the Gentiles who do not know God; 6 not to take advantage of or exploit a brother in this matter, for the Lord is an avenger in all these things, as we told you before and solemnly affirmed. 7 For God did not call us to impurity but to holiness. 8 Therefore, whoever disregards this, disregards not a human being but God, who also gives his Holy Spirit to you.
P S A L M
Psalm 97:1, 2, 5-6, 10, 11-12
R: Rejoice in the Lord, you just!
1 The LORD is king; let the earth rejoice; let the many isles be glad. 2 Justice and judgment are the foundation of his throne. (R) 5 The mountains melt like wax before the LORD, before the Lord of all the earth. 6 The heavens proclaim his justice, and all peoples see his glory. (R) 10 The LORD loves those that hate evil; he guards the lives of his faithful ones; from the hand of the wicked he delivers them. (R) 11 Light dawns for the just; and gladness, for the upright of heart. 12 Be glad in the LORD, you just, and give thanks to his holy name. (R)
G O S P E L
Matthew 25:1-13
The image used in this parable is a powerful one if you have ever been caught for an extended period of time in the dark without the means to see. It can get quite frightening. The parable teaches us that we need never be apart from the means to see the way in our walk of faith if we are willing to make the right preparations. If we have put a decent effort into doing what we can to ensure that we are ready to move forward with Christ, we can be sure that He will not leave us in the dark!
1 "The kingdom of heaven will be like ten virgins who took their lamps and went out to meet the bridegroom. 2 Five of them were foolish and five were wise. 3 The foolish ones, when taking their lamps, brought no oil with them, 4 but the wise brought flasks of oil with their lamps. 5 Since the bridegroom was long delayed, they all became drowsy and fell asleep. 6 At midnight, there was a cry, 'Behold, the bridegroom! Come out to meet him!' 7 Then all those virgins got up and trimmed their lamps. 8 The foolish ones said to the wise, 'Give us some of your oil, for our lamps are going out.' 9 But the wise ones replied, 'No, for there may not be enough for us and you. Go instead to the merchants and buy some for yourselves.' 10 While they went off to buy it, the bridegroom came and those who were ready went into the wedding feast with him. Then the door was locked. 11 Afterwards the other virgins came and said, 'Lord, Lord, open the door for us!' 12 But he said in reply, 'Amen, I say to you, I do not know you.' 13 Therefore, stay awake, for you know neither the day nor the hour."
my reflections
think: If we are not growing in holiness, we cannot be growing in faith!
_________________________________________________________
_________________________________________________________

God's special verse/thought for me today________________
_________________________________________________________

T O D A Y ' S BLESSING LIST
Thank You Lord for: ____________________________________
_______________________________________________________
READ THE BIBLE IN ONE YEAR Ezekiel 29-32
THE CALL TO GROW IN HOLINESS
Sometimes I think we are tempted, and too often we give in, to believe that the call to holiness is for the 'big-timers' who toil constantly in the work of the Kingdom of God. This is a lie! By baptism all Christians have received the call to grow in holiness daily and to seek to remove from their lives everything that would hinder this goal! The call to holiness is the universal call upon every member of the Church and even the human race if you want to think of it in those terms.
St. Paul exhorts the Thessalonians to put behind them the ways of their past life. We all know the struggle to combat the sin in our lives once we have allowed it to enter in. How often have we rued the day we first allowed a particular sin into our lives? It would be so much easier to combat the sin if I had not allowed it in that very first time. Well, let us pray that we learn from our mistakes and do not allow any new sins to become problems for us. We already have more than enough to deal with as it is.
St. Paul is aware of his own struggle against sin. He knows what it is like to be tempted (Rom. 7). However, he is not a man to make excuses for sin and nor is he going to let us off easily either! Let us seek out the grace of God in this battle against sin and seek to overcome it sooner rather than later. We have received the Holy Spirit into our hearts precisely for this purpose – to root out sin and replace it with holiness and virtue. This is one of the critical dynamics at work here – namely that when we remove sin from our lives it is just as important to replace it with something holy–– a virtue so that there is no room for the sin to come back after we have banished it. One practical aspect of this is to choose to avoid the situations where we might be tempted in order that we do not play around with temptation to that sin anymore. Fr. Steve T.
REFLECTION QUESTION: How serious am I in my fight against the various sins in my life? Am I willing to do everything necessary to overcome sin? If not, then I had better start praying for that precise grace right now!
Holy Spirit, never allow me to take sin and temptation too lightly. Help me to have a healthy fear of sin so that I will never willingly place myself in the path of temptation.
St. Paulinus of Trier, bishop, pray for us.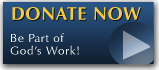 The FEAST is one of the happiest places on earth.

Click Here to find a Feast near you!
KERYGMA TV! is BACK
KERYGMA TV is on a new time slot and new channel Sundays 8 a.m. at IBC 13
Need Counseling? No Landline?
Now, you can use your mobile phone to call a friend for counseling at 09228407031. Or you may call our landlines 7266728, 7264709, 7259999 Mon-Fri 24-hrs, Sat 6am-5pm, Sun 6am-10am
BO BLOGS!
Go to Bo's Official Site and read his almost daily blog! Its not news, but thoughts and musings of Bo Sanchez. Get to know Bo in a more personal way --and find out what it means to live the life of a preacher. You get to enrich your faith as well.
DONATION
Remember to always donate your "first fruits"-not the last. Click on the "Donation" Box under the members menu - and you'll even see links to the nearest branches of the Banks where you can deposit.