READINGS for 2007-08-29
Memorial of the Martyrdom of John the Baptist
PROVISION
"Be not crushed on their account, as though I would leave you crushed before them." – Jeremiah 1:17
My first job was in an auditing firm. Although I was overworked and underpaid, I loved my job. It was my dream to become an auditor. After three years, I was assigned to audit a commercial bank in Binondo, Manila.
The deadline was near and there was a lot of work to do so we worked for four straight nights without any sleep. But I was already losing my efficiency and effectiveness and the physical and mental stress took a toll on my health. I had to go on an indefinite sick leave.
After two weeks, I filed my resignation. But soon after, the Lord blessed me with a better job – lighter workload, better pay and benefits and more time for God, my family and myself.
God knows our limits. When pressures threaten to crush us, He provides a way out. Judith C.
REFLECTION:
What is the Lord providing you with daily?
Thank You for providing for me always.
1st READING
Jeremiah 1:17-19
The Lord is telling Jeremiah to tell the Israelites to brace themselves for war. Sometimes I think that God is also telling Jeremiah to brace himself for difficult times ahead with the Jewish leaders! It seems that Jeremiah's ministry to Israel was one that kept him in constant conflict with the leaders, as his prophecies were often rather negative toward them. This will be true for all prophets – namely that they have to be ready to stand as a lone voice against corruption and sin. This was the nature of the office of the prophet then, and it still is today!
17 Gird your loins; stand up and tell them all that I command you. Be not crushed on their account, as though I would leave you crushed before them; 18 for it is I this day who have made you a fortified city, a pillar of iron, a wall of brass, against the whole land against Judah's kings and princes, against its priests and people. 19 They will fight against you, but not prevail over you, for I am with you to deliver you, says the LORD.
P S A L M
Psalm 71:1-2, 3-4, 5-6, 15, 17
R: I will sing your salvation.
1 In you, O LORD, I take refuge; let me never be put to shame. 2 In your justice rescue me, and deliver me; incline your ear to me, and save me. (R) 3 Be my rock of refuge, a stronghold to give me safety, for you are my rock and my fortress. 4 O my God, rescue me from the hand of the wicked. (R) 5 For you are my hope, O Lord; my trust, O God, from my youth. 6 On you I depend from birth; from my mother's womb you are my strength. (R) 15 My mouth shall declare your justice, day by day your salvation. 17 O God, you have taught me from my youth, and till the present I proclaim your wondrous deeds. (R)
G O S P E L
Mark 6:17-29
John the Baptist paid the supreme price for his obedience to God's call. In speaking the truth to Herod about his adultery with Herodias, he basically signed his own death warrant due to the jealousy of Herodias. Sometimes it is important to place the truth before our own well-being. If we are not willing to do this, we are basically giving in to the selfishness and relativistic forces of our time in that we refuse to stand on principles and, instead, allow a lie to reign in our society. Such a stance will ultimately lead to the end of society as we know it. Let us pray for the grace to stand firm behind the truth no matter what the cost may be.
17 Herod was the one who had John arrested and bound in prison on account of Herodias, the wife of his brother Philip, whom he had married. 18 John had said to Herod, "It is not lawful for you to have your brother's wife." 19 Herodias harbored a grudge against him and wanted to kill him but was unable to do so. 20 Herod feared John, knowing him to be a righteous and holy man, and kept him in custody. When he heard him speak he was very much perplexed, yet he liked to listen to him. 21 She had an opportunity one day when Herod, on his birthday, gave a banquet for his courtiers, his military officers, and the leading men of Galilee. 22 Herodias's own daughter came in and performed a dance that delighted Herod and his guests. The king said to the girl, "Ask of me whatever you wish and I will grant it to you." 23 He even swore [many things] to her, "I will grant you whatever you ask of me, even to half of my kingdom." 24 She went out and said to her mother, "What shall I ask for?" She replied, "The head of John the Baptist." 25 The girl hurried back to the king's presence and made her request, "I want you to give me at once on a platter the head of John the Baptist." 26 The king was deeply distressed, but because of his oaths and the guests he did not wish to break his word to her. 27 So he promptly dispatched an executioner with orders to bring back his head. He went off and beheaded him in the prison. 28 He brought in the head on a platter and gave it to the girl. The girl in turn gave it to her mother. 29 When his disciples heard about it, they came and took his body and laid it in a tomb.
my reflections
think: Let us pray for the grace to stand firm behind the truth no matter what the cost may be.
_________________________________________________________
_________________________________________________________

God's special verse/thought for me today________________
_________________________________________________________

T O D A Y ' S BLESSING LIST
Thank You Lord for: ____________________________________
_______________________________________________________
READ THE BIBLE IN ONE YEAR Ezekiel 22-24
LIFE WILL HAVE ITS STRUGGLES
Jeremiah was a great struggler. He struggled with being a prophet because he correctly foresaw that this would mean a life of suffering and difficulty for him. He was right. However, I think if we answer the question honestly, there is at least an element of suffering in each of our lives. There is no path of life that will not have to embrace suffering somewhere. Yes, some suffer more than others and there seems to be little explanation we can give for this fact. However, we must learn to entrust ourselves to the grace of God and believe that He will provide us with all that we need to remain faithful to Him whatever our experience of life may be.
By definition, being a prophet means one is going to stand out from the crowd and this will invite criticism from the rest of the people. In essence, to follow Jesus as His disciple is to be a prophet and so we must be ready to accept the criticism that will come our way as we seek to be faithful to following the Gospel. Jesus suffered for our sake and thus it is reasonable to assume that we will come face to face with suffering somewhere in our lives of service of His Kingdom. There is nowhere in the Gospel where Jesus tells us that we will not suffer if we follow Him. The contrary is true in that He constantly reminds us we will have crosses to carry and that we will be persecuted for our love of the Gospel.
John the Baptist in a certain sense precedes Stephen as the first Christian martyr, it is just that he did not really know that he was a follower of Christ as that was not yet an option open to him. John stands before us today as a man whose commitment to moral truth gives rise to his death. He refused to allow immorality to stand without challenging it and he pays the price of his life for this. Let us pray that we will all have a similar commitment to the truth when it comes our turn to challenge the immorality of the present world. Fr. Steve T.
REFLECTION QUESTION: Do I tend to remain silent in the midst of lies and sinful practices or am I willing to stand up for the truth regardless of the consequences?
Holy Spirit, help me to always be a witness to the truth who seeks not to be accepted by the world but wholly and acceptable to God who is truth and love.
St. Basilla, virgin, pray for us.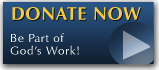 The FEAST is one of the happiest places on earth.

Click Here to find a Feast near you!
KERYGMA TV! is BACK
KERYGMA TV is on a new time slot and new channel Sundays 8 a.m. at IBC 13
Need Counseling? No Landline?
Now, you can use your mobile phone to call a friend for counseling at 09228407031. Or you may call our landlines 7266728, 7264709, 7259999 Mon-Fri 24-hrs, Sat 6am-5pm, Sun 6am-10am
BO BLOGS!
Go to Bo's Official Site and read his almost daily blog! Its not news, but thoughts and musings of Bo Sanchez. Get to know Bo in a more personal way --and find out what it means to live the life of a preacher. You get to enrich your faith as well.
DONATION
Remember to always donate your "first fruits"-not the last. Click on the "Donation" Box under the members menu - and you'll even see links to the nearest branches of the Banks where you can deposit.