READINGS for 2007-08-28
HORN-TOOTING
"...we speak, not as trying to please human beings, but rather God, who judges our hearts." – 1 Thessalonians 2:4
"I wish you'd change your bad attitudes...you know what they are." This was written in one of my retreat letters back in high school. This left me a bit dumbfounded. I kind of considered myself one of the popular girls back then. People knew me because I was a part of the batch's Top 10 students, the Student Council and because of my active service in CFC Youth for Christ (YFC).
However, no matter how "popular" I was, I wasn't as well loved by my batchmates as I thought. Why was that? Because I was known to have this "judging eye." Yes, I was a good girl, but my being "good" brought out the self-righteous in me. I never had any vices, and I looked down on other people who smoked and drank. While others cheated during exams, I was very vocal about not cheating to the point that I condemned those who did. I sort of considered myself "better" because of my affiliation with YFC and because I claimed to know God more than other people.
I was being good because I wanted people to praise me, not God. I realize now that my works of goodness will never count as anything, especially when my intentions aren't pure. Because God wouldn't care about what I did, am doing or what I plan to do. True to the cliché, it's the inside that counts — it's the heart that God sees. Tina M.
REFLECTION:
Your actions and words reflect what's in your heart.
I am not righteous, Lord, because of all I do. My heart is pure because You have created it to be like Your heart and have purified it with Your blood.
1st READING
1 Thessalonians 2:1-8
It seems that Paul was a cunning evangelist. He seemed to be able to sum up a situation easily and discern how best to proceed with the proclamation of the Gospel such that it would have the greatest appeal to the listener. Even if this meant greater hardship, cost or effort on his part, he was willing to do it because the most important thing for him was the proclamation of the Gospel. All else besides this comes a distant second in importance. If only we would develop the same commitment as Paul in the way we serve the Kingdom of God.
1 You yourselves know, brothers, that our reception among you was not without effect. 2 Rather, after we had suffered and been insolently treated, as you know, in Philippi, we drew courage through our God to speak to you the gospel of God with much struggle. 3 Our exhortation was not from delusion or impure motives, nor did it work through deception. 4 But as we were judged worthy by God to be entrusted with the gospel, that is how we speak, not as trying to please human beings, but rather God, who judges our hearts. 5 Nor, indeed, did we ever appear with flattering speech, as you know, or with a pretext for greed — God is witness — 6 nor did we seek praise from human beings, either from you or from others, 7 although we were able to impose our weight as apostles of Christ. Rather, we were gentle among you, as a nursing mother cares for her children. 8 With such affection for you, we were determined to share with you not only the gospel of God, but our very selves as well, so dearly beloved had you become to us.
P S A L M
Psalm 139:1-3, 4-6
R: You have searched me and you know me, Lord.
1 O LORD, you have probed me and you know me; 2 you know when I sit and when I stand; you understand my thoughts from afar. 3 My journeys and my rest you scrutinize, with all my ways you are familiar. (R) 4 Even before a word is on my tongue, behold, O LORD, you know the whole of it. 5 Behind me and before, you hem me in and rest your hand upon me. 6 Such knowledge is too wonderful for me; too lofty for me to attain. (R)
G O S P E L
Matthew 23:23-26
St. Augustine, the man who reportedly prayed, "Lord make me chaste but not yet!" became the greatest theologian the Church has and, maybe, will ever see. As a guide in faith, after his conversion of course, he was exemplary – fighting all sorts of heresies and reforming the life of the clergy in his diocese in Northern Africa. He obviously came to the point where he was finally committed to the Lord and the "not yet" of his earlier prayer was deleted! Let us pray that we become as committed as Augustine was to living our faith to the full.
23 "Woe to you, scribes and Pharisees, you hypocrites. You pay tithes of mint and dill and cumin, and have neglected the weightier things of the law: judgment and mercy and fidelity. But these you should have done, without neglecting the others. 24 Blind guides, who strain out the gnat and swallow the camel! 25 "Woe to you, scribes and Pharisees, you hypocrites. You cleanse the outside of cup and dish, but inside they are full of plunder and self-indulgence. 26 Blind Pharisee, cleanse first the inside of the cup, so that the outside also may be clean."
my reflections
think: Let us pray that we become as committed as Augustine was to living our faith to the full.
_________________________________________________________
_________________________________________________________

God's special verse/thought for me today________________
_________________________________________________________

T O D A Y ' S BLESSING LIST
Thank You Lord for: ____________________________________
_______________________________________________________
READ THE BIBLE IN ONE YEAR Ezekiel 19-21
GOING TO THE HEART OF THE MATTER
Jesus is again speaking against the Pharisees, this time for their ability to focus on the things that do not matter rather than those that are important. This is one of the great ruses of Satan. Quite often when he wants to disrupt our service of God he will attempt to focus us in on some incident that is virtually irrelevant and make a great big affair of it. How often have we seen this happen in our lives? How destructive of relationships can it be! If we want to know the truth of any matter, we need to go back to God and seek His mind and heart on the issue. Today we celebrate the Feast of St. Augustine, to my mind the greatest theologian the Church has produced when all things are considered. An idea that appears on the first page of his Confessions is that our hearts will remain unsatisfied until we return them to Him. The wisdom present in this idea is that because we have been created by God, it is only in adherence to His will that we will discover true fulfillment. Augustine had plenty of experience seeking fulfillment in other ways, so he speaks with some authority on this matter.
Ultimately, if we place our lives within this ambit of God's love, we will discover that at the heart of all things is the call to love God and our neighbor. This reality is always going to be at the heart of all that we do in God's service and it will be a necessary component of a fulfilling life. Let us not allow ourselves to get consumed by the peripheral concerns of the world that will never bring us fulfillment that will last. Satan would love us to consume our lives in chasing after dreams and issues that do not really matter. Let us fix our eyes on the prize of eternal life with God and not allow ourselves to falter in this quest. Fr. Steve T.
REFLECTION QUESTION: How much of my time is spent pursuing goals or things that do not really matter in the final scheme of things? Let us seek to focus our lives and energies on the important matters of life and not waste our times with the ones that are passing away!
Father, You give us one lifetime to achieve what we want to achieve. Help me to focus on seeking the things that are going to endure unto eternal life.
St. Pelagius, martyr, pray for us.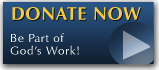 The FEAST is one of the happiest places on earth.

Click Here to find a Feast near you!
KERYGMA TV! is BACK
KERYGMA TV is on a new time slot and new channel Sundays 8 a.m. at IBC 13
Need Counseling? No Landline?
Now, you can use your mobile phone to call a friend for counseling at 09228407031. Or you may call our landlines 7266728, 7264709, 7259999 Mon-Fri 24-hrs, Sat 6am-5pm, Sun 6am-10am
BO BLOGS!
Go to Bo's Official Site and read his almost daily blog! Its not news, but thoughts and musings of Bo Sanchez. Get to know Bo in a more personal way --and find out what it means to live the life of a preacher. You get to enrich your faith as well.
DONATION
Remember to always donate your "first fruits"-not the last. Click on the "Donation" Box under the members menu - and you'll even see links to the nearest branches of the Banks where you can deposit.