READINGS for 2007-08-26
DISCIPLINE
"No discipline is enjoyable while it is happening" – it is painful! – Hebrews 12:11
My wife, Cookie, is a licensed physical therapist. She has probably met and touched thousands of patients in her 11 years of working for a government hospital in the Philippines. And she has had her share of difficult ones: from hecklers to queue cutters, sleaze balls to haughty officials, filthy rich misers to sorry indigents.
But that's not to say that hers is a thankless job. An expression of thanks, a token of gratitude or just a smile from an appreciative patient is enough to make her day. But what tugs at her heart the most are the kid patients: The fussy ones, the talkative, the "no-secrets" ones, the curious ones. From all walks of life, they come – with cast elbows, broken legs, trusting hearts.
Trusting hearts. I guess that's what keeps them looking beyond the pain of therapy. Most of them know that the pain is temporary– and that they'd be running and jumping and frolicking again in no time.
I guess that's why Jesus wanted us to be childlike in the first place. Roy M.
REFLECTION:
Have you learned to look beyond the pain, learn from the present and hope in the future?
May my heart be as trusting as a child.
1st READING
Isaiah 66:18-21
The Old Testament, particularly in the Prophet Isaiah, gives many indications that God is not just God of Israel but God of all the other nations as well. The foundation is being set whereby the Gospel will go out not just to the Jews, but the Gentiles as well. This means that we should always be seeking the greater or common good of humanity in the way that we live our lives. It is not enough to be concerned with one's self alone. We are called to share the Gospel that we have received.
18 I come to gather nations of every language; they shall come and see my glory. 19 I will set a sign among them; from them I will send fugitives to the nations to Tarshish, Put and Lud, Mosoch, Tubal and Javan, to the distant coastlands that have never heard of my fame, or seen my glory; and they shall proclaim my glory among the nations. 20 They shall bring all your brethren from all the nations as an offering to the LORD, on horses and in chariots, in carts, upon mules and dromedaries, to Jerusalem, my holy mountain, says the LORD, just as the Israelites bring their offering to the house of the LORD in clean vessels. 21 Some of these I will take as priests and Levites, says the LORD.
P S A L M
Psalm 117:1, 2
R: Go out to all the world and tell the Good News.
1 Praise the LORD, all you nations; glorify him, all you peoples! (R) 2 For steadfast is his kindness toward us, and the fidelity of the LORD endures forever. (R)
2nd READING
Hebrews 12:5-7.11-13
Just because God loves us, it does not mean that we will avoid all suffering in life. Much of suffering can be formative, if we have the right attitude toward it, and even essential in developing a disciplined life of prayer and service in the Kingdom of God. Jesus would have learnt discipline as he was trained by Joseph as a carpenter as well as the natural learning processes of life. If it is good enough for Jesus, then it ought tobe good enough for us.
5 You have also forgotten the exhortation addressed to you as sons: "My son, do not disdain the discipline of the Lord or lose heart when reproved by him; 6 for whom the Lord loves, he disciplines; he scourges every son he acknowledges." 7 Endure your trials as "discipline"; God treats you as sons. For what "son" is there whom his father does not discipline? 11 At the time, all discipline seems a cause not for joy but for pain, yet later it brings the peaceful fruit of righteousness to those who are trained by it. 12 So strengthen your drooping hands and your weak knees. 13 Make straight paths for your feet, that what is lame may not be dislocated but healed.
G O S P E L
Luke 13:22-30
Moral principles provide the foundation for our society and way of life. It is important to recognize that in order to defend these principles, it will mean that we have to walk the narrow path of truth and right over and against the wide and spacious one that will allow sin and relativism to rule our lives. For example, the traditional understanding of family is presently being attacked from many different quarters. Unless we make a stand on principle, there is a danger that the family will slowly be degraded to the point that society, as we understand it today, will disappear and be replaced by a permissive and relativistic set of desires with very few principles left.
22 He passed through towns and villages, teaching as he went and making his way to Jerusalem. 23 Someone asked him, "Lord, will only a few people be saved?" He answered them, 24 "Strive to enter through the narrow gate, for many, I tell you, will attempt to enter but will not be strong enough. 25 After the master of the house has arisen and locked the door, then will you stand outside knocking and saying, 'Lord, open the door for us.' He will say to you in reply, 'I do not know where you are from.' 26 And you will say, 'We ate and drank in your company and you taught in our streets.' 27 Then he will say to you, 'I do not know where [you] are from. Depart from me, all you evildoers!' 28 And there will be wailing and grinding of teeth when you see Abraham, Isaac, and Jacob and all the prophets in the kingdom of God and you yourselves cast out. 29 And people will come from the east and the west and from the north and the south and will recline at table in the kingdom of God. 30 For behold, some are last who will be first, and some are first who will be last."
my reflections
think: Just because God loves us, it does not mean that we will avoid all suffering in life.
_________________________________________________________
_________________________________________________________

God's special verse/thought for me today________________
_________________________________________________________

T O D A Y ' S BLESSING LIST
Thank You Lord for: ____________________________________
_______________________________________________________
READ THE BIBLE IN ONE YEAR Ezekiel 11-14
SABBATH PAUSE
My weekly time with God
THANK YOU LIST
Things to be grateful for from the past week
________________________________________________________________
________________________________________________________________
_________________________________________________________________
SPECIAL NEEDS
Things to ask God for in the coming week
________________________________________________________________
_________________________________________________________________
________________________________________________________________
HIDDEN TREASURE
Most important word God told me this week
________________________________________________________________
_________________________________________________________________
_________________________________________________________________
THE NECESSITY OF DISCIPLINE
It is a travesty of the truth of human nature to say that disciplining children is wrong. Yes, there is a point when discipline may be excessive but this does not mean that we need to dispense with the idea of any sort of physical or corporal discipline at all. I can remember times when I received a few whacks from the cane as a school student. It did not do me any harm and it certainly gave me good reason to think about the actions that led to the punishment. Sometimes it is exactly this sort of disciple that is needed in order to get a child to think responsibly about his or her actions.
The Letter to the Hebrews tells us that to neglect to discipline a child is to neglect to love him or her properly. This is a strong but true sentiment, as to fail to train a child in the ways of truth and right while they are young, is to neglect one's duty as a parent. If a parent truly loves his/her children then he/she will want them to be the best possible persons they can be. The best way to teach them this is to start them young so that they will avoid the wayward excesses of a licentious youth and develop maturely into adulthood by the way of a well-spent youth in the service of the Gospel.
It is not a matter of beating a child into submission but loving them and teaching them firmly the difference between right and wrong so that they realize that they form their character through the choices they make. This truth is too often neglected today with children not being taught that every action has consequences and some of these consequences are not desirable at all and ought to be avoided at all costs. Freedom used wisely is a great and powerful instrument and influence for the truth; used poorly it will cause stunted moral development that becomes very difficult to rectify in later years as old habits often die hard and slowly. Fr. Steve T.
REFLECTION QUESTION: How well do I use the freedom I have to choose the type of person I am? Am I a good example to others? Do I teach my children well about the power they have to choose between right and wrong and the consequences of their choices?
Holy Spirit set my heart of afire in obedience to God's will so that all who see me will have no doubt as to whom it is I follow. Set my heart on fire for the truth for exactly the same reason.
St. Elizabeth Bichier, pray for us.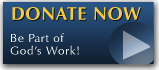 The FEAST is one of the happiest places on earth.

Click Here to find a Feast near you!
KERYGMA TV! is BACK
KERYGMA TV is on a new time slot and new channel Sundays 8 a.m. at IBC 13
Need Counseling? No Landline?
Now, you can use your mobile phone to call a friend for counseling at 09228407031. Or you may call our landlines 7266728, 7264709, 7259999 Mon-Fri 24-hrs, Sat 6am-5pm, Sun 6am-10am
BO BLOGS!
Go to Bo's Official Site and read his almost daily blog! Its not news, but thoughts and musings of Bo Sanchez. Get to know Bo in a more personal way --and find out what it means to live the life of a preacher. You get to enrich your faith as well.
DONATION
Remember to always donate your "first fruits"-not the last. Click on the "Donation" Box under the members menu - and you'll even see links to the nearest branches of the Banks where you can deposit.