READINGS for 2007-08-25
REAL SERVANTHOOD
"The greatest among you must be your servant." – Matthew 23:11
Someone once pointed out to me the paradox of leadership in community. He said, "We should not even be called leaders because the very title negates what God has called us to do." I agreed with him and said, "I believe we ought to be know as servant leaders." To this he replied, "I think it's best to drop the "leader" part altogether. After all, it's Jesus who leads us in our service; we are just His followers, His servants."
I realized how I can still be fixated with the title "leader" and forget the One who called me to be one. I tended to focus on the service and relegate to the sidelines the Master whom I serve.
I'm humbled at the realization that Jesus Himself came "not to be served, but to serve," with absolutely no concern about positions and titles. Though He was the Son of God, He chose to be known only as His Father's servant.
I have yet to learn the real essence of being a servant of God. Aside from Jesus, I look up to Mother Teresa who just aimed to do "something beautiful for God" each day and Pope John Paul II, who has been aptly described as "The Servant of the servants of God." Dina P.
REFLECTION:
What does it mean to be a servant of God?
Lord, give me the grace and humility to serve you as I should.
1st READING
Ruth 2:1-3.8-11; 4:13-17
One's ancestry is of great significance to the Israelite people and thus all of the major figures of the Old Testament can easily trace their ancestry. Here we are given the immediate origins of David who will become the greatest King and leader of the Jewish people since Moses. It is interesting that one of his ancestors, Ruth, is not an Israelite (she was a Moabite). We see that God is not averse to looking outside of His Chosen People when choosing the people to bring about His will.
1 Naomi had a prominent kinsman named Boaz, of the clan of her husband Elimelech. 2 Ruth the Moabite said to Naomi, "Let me go and glean ears of grain in the field of anyone who will allow me that favor." Naomi said to her, "Go, my daughter," 3 and she went. The field she entered to glean after the harvesters happened to be the section belonging to Boaz of the clan of Elimelech. 8 Boaz said to Ruth, "Listen, my daughter! Do not go to glean in anyone else's field; you are not to leave here. Stay here with my women servants. 9 Watch to see which field is to be harvested, and follow them; I have commanded the young men to do you no harm. When you are thirsty, you may go and drink from the vessels the young men have filled." 10 Casting herself prostrate upon the ground, she said to him, "Why should I, a foreigner, be favored with your notice?" 11 Boaz answered her "I have had a complete account of what you have done for your mother-in-law after your husband's death; you have left your father and your mother and the land of your birth, and have come to a people whom you did not know previously. 13 Boaz took Ruth. When they came together as man and wife, the LORD enabled her to conceive and she bore a son. 14 Then the women said to Naomi, "Blessed is the LORD who has not failed to provide you today with an heir! May he become famous in Israel! 15 He will be your comfort and the support of your old age, for his mother is the daughterin-law who loves you. She is worth more to you than seven sons!" 16 Naomi took the child, placed him on her lap, and became his nurse. 17 And the neighbor women gave him his name, at the news that a grandson had been born to Naomi. They called him Obed. He was the father of Jesse, the father of David.
P S A L M
Psalm 128:1-2, 3, 4, 5
R: See how the Lord blesses those who fear him.
1 Blessed are you who fear the LORD, who walk in his ways! 2 For you shall eat the fruit of your handiwork; blessed shall you be, and favored. (R) 3 Your wife shall be like a fruitful vine in the recesses of your home; your children like olive plants around your table. (R) 4 Behold, thus is the man blessed who fears the LORD. (R) 5 The LORD bless you from Zion may you see the prosperity of Jerusalem all the days of your life. (R)
G O S P E L
Matthew 23:1-12
It is a well known principle that people will be much more willing to follow a person of integrity than a hypocrite! The reason for this is obvious. In fact, if someone is willing to follow a hypocrite, then we will immediately question their motives! Integrity and the willingness to practice all that we preach is one of the most important qualities of a preacher and teacher of God's Word. Let us pray for our leaders that they will truly practice all that they preach.
1 Jesus spoke to the crowds and to his disciples, 2 saying, "The scribes and the Pharisees have taken their seat on the chair of Moses. 3 Therefore, do and observe all things whatsoever they tell you, but do not follow their example. For they preach but they do not practice. 4 They tie up heavy burdens [hard to carry] and lay them on people's shoulders, but they will not lift a finger to move them. 5 All their works are performed to be seen. They widen their phylacteries and lengthen their tassels. 6 They love places of honor at banquets, seats of honor in synagogues, 7 greetings in marketplaces, and the salutation 'Rabbi.' 8 As for you, do not be called 'Rabbi.' You have but one teacher, and you are all brothers. 9 Call no one on earth your father; you have but one Father in heaven. 10 Do not be called 'Master'; you have but one master, the Messiah. 11 The greatest among you must be your servant. 12 Whoever exalts himself will be humbled; but whoever humbles himself will be exalted."
my reflections
think: Let us pray for our leaders that they will truly practice all that they preach.
_________________________________________________________
_________________________________________________________

God's special verse/thought for me today________________
_________________________________________________________

T O D A Y ' S BLESSING LIST
Thank You Lord for: ____________________________________
_______________________________________________________
READ THE BIBLE IN ONE YEAR Ezekiel 6-10
PUTTING TRUTH INTO ACTION IS NOT EASY
Sometimes it is much easier for us to know the truth than to actually put that knowledge into action – just as in today's Gospel Jesus tells the crowds to listen to what the Scribes and Pharisees teach them, not to follow their example. The journey from knowledge of the truth to living it out in our daily lives can be a very long path to walk indeed!
It is important for us to realize that as human beings God has created each of us according to the truth of our human nature and when we fail to live according to this truth – when we transgress the human moral code– we place our lives outside the protection of His laws. It is not that God wants to control our lives. It is much the same as when we buy something from the shops. If we have any sense, we will read the instructions before using it to ensure that we use it properly and do not just break it because we fail to follow the maker's instructions! Whether we like it or not there is no way that we can separate ourselves from the fact that we are created beings! None of us has brought our own self into existence by an act of our own! Therefore, the wise and sensible person will always seek to discover the intention of the creator in order to seek the fulfillment that is proper to our lives.
Too many people, in rebellion to authority, refuse to even consider to understand and place their lives on a path to destruction. Once this is done, the way back is not an easy one. God has given us the freedom to choose how we live, let us use this freedom wisely and well by choosing to live by our Maker's instructions: seeking Him daily in prayer; reading the Scriptures and seeking to apply them to our lives and seeking out the Gospel truths of morality and placing ourselves in submission to them! This is the only way to true fulfillment and happiness – any other path we choose will end inevitably in disappointment and pain. God's love for us is the perfect reason why we should be willing to obey His commandments for our lives. Fr. Steve T.
REFLECTION QUESTION: Where am I seeking fulfillment at this moment in my life? Do I tend to look to God and His will for fulfillment or is my mind and heart distracted by many other things?
Lord Jesus, You have given me an example of what happens when someone is completely obedient to the will of the Father. Help me to learn from Your life that true fulfillment comes only when I place my life fully in the hands of my loving God.
Blessed Peter Vasquez, martyr, pray for us.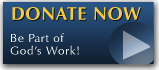 The FEAST is one of the happiest places on earth.

Click Here to find a Feast near you!
KERYGMA TV! is BACK
KERYGMA TV is on a new time slot and new channel Sundays 8 a.m. at IBC 13
Need Counseling? No Landline?
Now, you can use your mobile phone to call a friend for counseling at 09228407031. Or you may call our landlines 7266728, 7264709, 7259999 Mon-Fri 24-hrs, Sat 6am-5pm, Sun 6am-10am
BO BLOGS!
Go to Bo's Official Site and read his almost daily blog! Its not news, but thoughts and musings of Bo Sanchez. Get to know Bo in a more personal way --and find out what it means to live the life of a preacher. You get to enrich your faith as well.
DONATION
Remember to always donate your "first fruits"-not the last. Click on the "Donation" Box under the members menu - and you'll even see links to the nearest branches of the Banks where you can deposit.