READINGS for 2007-08-23
GIVE IT UP FOR JESUS
She was his only child – Judges 11:34
Jepthah won over the Ammonites, Israel's enemy. But before the victory, Jepthah prayed and promised to God he'd burn as an offering anyone who would come out first from his house to meet him. When he arrived home, his daughter greeted him first. It made Jepthah tear his clothes in grief. He had to offer his only child.
When success comes your way, what is it that you have to sacrifice for its sake and to continue enjoying it?
Thankfully, in our culture it does not mean you have to literally kill someone.
Perhaps, you need to sacrifice your time or your family.
Or you surrender many luxuries just to reach your goal.
Jepthah sacrificed his prized daughter for his faith. Can you give up the road to success for your faith?
Don't think twice.
Whatever you give up for your faith still puts you on the road to success.
A much greater one than you can imagine. RosAnn J.
REFLECTION:
Choose wisely what you need to sacrifice.
You, Oh Lord, are my delight.
1st READING
Judges 11:29-39
Once again we are witnesses to an act that ought to disgust us! How can a man sacrifice his only child for any reason whatsoever? Does God accept such a sacrifice or even condone it? No! What we are dealing with here is a society that is yet to develop the fuller moral sense that we have. The culture of the time practiced child sacrifice and the Israelites, being part of the culture, did as well! Over time, the moral sense of the people developed until we got to the present. Faithfulness to one's word or commitment to God was more important than the dignity of life to this culture 3100 years ago. It is obvious we cannot accept the literal meaning of this text and apply it to our present day.
29 The spirit of the LORD came upon Jephthah. He passed through Gilead and Manasseh, and through Mizpah-gilead as well, and from there he went on to the Ammonites. 30 Jephthah made a vow to the LORD. "If you deliver the Ammonites into my power," he said, 31 "whoever comes out of the doors of my house to meet me when I return in triumph from the Ammonites shall belong to the LORD. I shall offer him up as a holocaust." 32 Jephthah then went on to the Ammonites to fight against them, and the LORD delivered them into his power, 33 so that he inflicted a severe defeat on them, from Aroer to the approach of Minnith (twenty cities in all) and as far as Abel-keramin. Thus were the Ammonites brought into subjection by the Israelites. 34 When Jephthah returned to his house in Mizpah, it was his daughter who came forth, playing the tambourines and dancing. She was an only child he had neither son nor daughter besides her. 35 When he saw her, he rent his garments and said, "Alas, daughter, you have struck me down and brought calamity upon me. For I have made a vow to the LORD and I cannot retract." 36 "Father," she replied, "you have made a vow to the LORD. Do with me as you have vowed, because the LORD has wrought vengeance for you on your enemies the Ammonites." 37 Then she said to her father, "Let me have this favor. Spare me for two months, that I may go off down the mountains to mourn my virginity with my companions." 38 "Go," he replied, and sent her away for two months. So she departed with her companions and mourned her
virginity on the mountains. 39 At the end of the two months she returned to her father, who did to her as he had vowed.
P S A L M
Psalm 40:5, 7-8, 8-9, 10
R: Here I am, Lord; I come to do your will.
4 [5] Blessed the man who makes the LORD his trust; who turns not to idolatry or to those who stray after falsehood. (R) 6 [7] Sacrifice or oblation you wished not, but ears open to obedience you gave me. Burnt-offerings or sin-offerings you sought not; 7 [8] then said I, "Behold I come." (R) "In the written scroll it is prescribed for me, 8 [9] to do your will, O my God, is my delight, and your law is within my heart!" (R) 9 [10] I announced your justice in the vast assembly; I did not restrain my lips, as you, O LORD, know. (R)
G O S P E L
Matthew 22:1-14
Again, we should not seek a literal interpretation or following of today's Gospel in the sense that we punish those who do not accept an invitation to dinner! Jesus tells the story in order to encourage us to consider carefully any of the offers of salvation or otherwise that God gives to us! Is there anything more important to us than responding to God's invitation to accept the gift of eternal life and to feasts with Him in His heavenly banquet?
1 Jesus again in reply spoke to them in parables, saying, 2 "The kingdom of heaven may be likened to a king who gave a wedding feast for his son. 3 He dispatched his servants to summon the invited guests to the feast, but they refused to come. 4 A second time he sent other servants, saying, "Tell those invited: 'Behold, I have prepared my banquet, my calves and fattened cattle are killed, and everything is ready; come to the feast.'" 5 Some ignored the invitation and went away, one to his farm, another to his business. 6 The rest laid hold of his servants, mistreated them, and killed them. 7 The king was enraged and sent his troops, destroyed those murderers, and burned their city. 8 Then he said to his servants, 'The feast is ready, but those who were invited were not worthy to come. 9 Go out, therefore, into the main roads and invite to the feast whomever you find.' 10 The servants went out into the streets and gathered all they found, bad and good alike, and the hall was filled with guests. 11 But when the king came in to meet the guests he saw a man there not dressed in a wedding garment. 12 He said to him, 'My friend, how is it that you came in here without a wedding garment?' But he was reduced to silence. 13 Then the king said to his attendants, 'Bind his hands and feet, and cast him into the darkness outside, where there will be wailing and grinding of teeth.' 14 Many are invited, but few are chosen."
my reflections
think: Is there anything more important to us than responding to God's invitation to accept the gift of eternal life and to feast with Him in His heavenly banquet?
_________________________________________________________
_________________________________________________________

God's special verse/thought for me today________________
_________________________________________________________

T O D A Y ' S BLESSING LIST
Thank You Lord for: ____________________________________
_______________________________________________________
READ THE BIBLE IN ONE YEAR Baruch 4-6
GETTING TO KNOW THE SAINTS
Saint Dominic of Guzman
Dominic was born to a wealthy Spanish family in 1170 in Castile. He was influenced by his uncle who served as a priest. Thus, Dominic obtained his degrees in philosophy and theology at the University of Palencia. Eventually, he too was ordained a priest.
Dominic lived a quiet life of prayer and obedience with other virtuous priests. But God had amazing plans for Dominic. He was meant to begin a new religious order. It would be called the Order of Preachers or Dominicans, after St. Dominic. The Dominicans preached the faith. They helped correct false teachings called heresies. It all began when Dominic was on a trip through southern France. He realized that the heresy of Albigensianism was doing great harm. St. Dominic felt such pity for the people who had joined it. He wanted to help them. The Dominicans conquered that dangerous heresy with prayer, especially the Holy Rosary. Dominic also encouraged the people to be humble and to make sacrifices. Once, someone asked St. Dominic what book he used to prepare his wonderful sermons. The only book I use is the book of love, he said. He always prayed to be filled with true love of neighbor. He urged the Dominicans to be devoted to the study of the Bible and to prayer. No one did more than St. Dominic and his preachers to spread the beautiful practice of saying the Rosary. St. Dominic was a brilliant preacher, while St. Francis of Assisi was a humble beggar. Yet, they were close friends. Their two orders of Dominicans and Franciscans helped Christians become holier. Dominic s friars opened centers in Paris, France; Madrid, Spain; Rome and Bologna, Italy. He lived to see his order spread to Poland, Scandinavia and Palestine. The friars also went to Canterbury, London, and Oxford, England. Dominic died in Bologna on August 7, 1221. His great friend, Cardinal Ugolino of Venice became Pope Gregory IX. He proclaimed Dominic a saint in 1234.
TAKE THE OPPORTUNITY WHEN IT COMES OR ELSE
When I reflect upon the day that I will stand before the Lord in judgment, I am certain of at least one thing and that is I do not want to be saying to myself, "If only I had taken that opportunity when it came to me..." I find it difficult to conceive of a more frustrating reality than that – namely knowing that the possibility for something was there for the taking but I did not take it. Have you ever thought about this? The Gospel today tells us of a similar situation as various people refuse an invitation to a banquet and when they change their mind find that it is too late to take up the original invitation. God is always generous to us – He is always offering us graces for the situations we face in life. The question that remains to be answered is whether or not we are humble enough to take up the offer. And there is the critical point – do we have the humility to be a true disciple of Jesus, following His will for our lives wherever it may lead us?
There are times and seasons in life and there are moments of grace offered by the Holy Spirit that come around only once in a lifetime! It is a bit like Alphonsus de Ligouri reflecting that if we waste a minute of our lives doing nothing, we never get that minute back again. Likewise, if we refuse to take up a particular grace then we may never get that opportunity again and we will be left wondering 'what might have been' had we been obedient and accepted that offer of grace. A famous poet once wrote about 'seizing the day.' Well, I think we as Christians should reflect on this concept often in terms of taking up the offer of grace when it arises in our lives and not delaying until the moment of opportunity has passed us by! Fr. Steve T.
REFLECTION QUESTION: What graces are being offered to me by God at this moment of my life? How am I disposed towards them? Should I be doing anything to accept them into my life right now?
Father, You have promised to be with us until the end of time. Your grace for salvation is permanently available to all. Help us to take it up and live it to the full.
St. Zacchaeus, bishop, pray for us.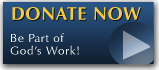 The FEAST is one of the happiest places on earth.

Click Here to find a Feast near you!
KERYGMA TV! is BACK
KERYGMA TV is on a new time slot and new channel Sundays 8 a.m. at IBC 13
Need Counseling? No Landline?
Now, you can use your mobile phone to call a friend for counseling at 09228407031. Or you may call our landlines 7266728, 7264709, 7259999 Mon-Fri 24-hrs, Sat 6am-5pm, Sun 6am-10am
BO BLOGS!
Go to Bo's Official Site and read his almost daily blog! Its not news, but thoughts and musings of Bo Sanchez. Get to know Bo in a more personal way --and find out what it means to live the life of a preacher. You get to enrich your faith as well.
DONATION
Remember to always donate your "first fruits"-not the last. Click on the "Donation" Box under the members menu - and you'll even see links to the nearest branches of the Banks where you can deposit.