READINGS for 2007-08-15
Solemnity of the Assumption of the Virgin Mary into Heaven
BELOVED
"And how does this happen to me...?" – Luke 1:43
No way. Impossible! How could we be landing an hour before the estimated time of arrival? I was on a domestic flight from Chicago to Oakland. The pilot announced the unexpected good news in mid-flight, saying that tailwinds were unusual that time of the year. I couldn't believe it; I had been dreading a long flight.
On another occasion, I was in the car on my way to Makati and it was Christmas season—the time when all working cars usually fill the streets. I was expecting to be tied up in traffic for over an hour and was bracing myself for the worst. In a sudden burst of inspiration, I took another route and found myself at my destination 30 minutes earlier than expected. I uttered a prayer of thanks. These are just two of the mini-miracles the Lord sends me frequently. My friends have heard me declare I am such a spoiled child of God because He seems to know exactly what I need and gives it almost instantaneously. I'm always surprised when things work out my way.
However, even if I regularly receive these kinds of blessings, I never feel worthy. Like Elizabeth, I can hardly believe that good things can happen to me, especially when I haven't done anything to deserve such holy kindness.
And yet God keeps on giving generously. Every day. Praise Him. Anna dG.
REFLECTION:
Have you thanked God for today's unexpected blessings?
Thank You, Lord, for giving me the things I don't deserve.
1st READING
Revelation 11:19; 12:1-6.10
The Feast of the Assumption of Mary should always be a timely reminder to us of our future destiny – our resurrected body in union with God for all eternity. There is nothing very spectacular about this doctrine other than that it asserts that Mary has already received this gift as the first of all to be saved by the grace of her son, Jesus. What Mary has already received all those who will be saved will receive on the LastDay. Let us pray that we will all come to that day together.
19 God's temple in heaven was opened, and the ark of his covenant could be seen in the temple. 12: 1 A great sign appeared in the sky, a woman clothed with the sun, with the moon under her feet, and on her head a crown of twelve stars. 2 She was with child and wailed aloud in pain as she labored to give birth. 3 Then another sign appeared in the sky; it was a huge red dragon, with seven heads and ten horns, and on its heads were seven diadems. 4 Its tail swept away a third of the stars in the sky and hurled them down to the earth. Then the dragon stood before the woman about to give birth, to devour her child when she gave birth. 5 She gave birth to a son, a male child, destined to rule all the nations with an iron rod. Her child was caught up to God and his throne. 6 The woman herself fled into the desert where she had a place prepared by God. 10 Then I heard a loud voice in heaven say: "Now have salvation and power come, and the kingdom of our God and the authority of his Anointed."
P S A L M
Psalm 45:10, 11, 12, 16
R: The queen stands at your right hand, arrayed in gold.
9 [10] The queen takes her place at your right hand in gold of Ophir. (R) 10 [11] Hear, O daughter, and see; turn your ear, forget your people and your father's house. (R) 11 [12] So shall the king desire your beauty; for he is your lord. (R) 15 [16] They are borne in with gladness and joy; they enter the palace of the king. (R)
2nd READING
1 Corinthians 15:20-27
Jesus is the first to rise from the dead and in His resurrection the seed of our own is created. Without the resurrection of Jesus there is no resurrection for any of us! The resurrection of Jesus marks the definitive victory of God over all evil powers and dominions. The New Life we all receive becomes the unifying power and sacrament of eternal life. Let us pray that we will have the courage to work faithfully towards this goal in that we do in our lives.
20 Christ has been raised from the dead, the first fruits of those who have fallen asleep. 21 For since death came through a human being, the resurrection of the dead came also through a human being. 22 For just as in Adam all die, so too in Christ shall all be brought to life, 23 but each one in proper order: Christ the first fruits; then, at his coming, those who belong to Christ; 24 then comes the end, when he hands over the kingdom to his God and Father, when he has destroyed every sovereignty and every authority and power. 25 For he must reign until he has put all his enemies under his feet. 26 The last enemy to be destroyed is death, 27 for "he subjected everything under his feet."
G O S P E L
Luke 1:39-56
Mary's song of praise and exultation of all that God is doing in her life follows closely the prayer that Hannah prays after conceiving Samuel. We hear her thank God for exalting the lowly of heart, something that should remind us to be sure to keep our pride in check lest it lead us astray. Mary knows and proclaims that all the good that she has done is directly a result of God's grace in her life. It is this truth that undergirds her humility and stand her in good stead when temptation comes her way.
39 Mary set out and traveled to the hill country in haste to a town of Judah, 40 where she entered the house of Zechariah and greeted Elizabeth. 41 When Elizabeth heard Mary's greeting, the infant leaped in her womb, and Elizabeth, filled with the Holy Spirit, 42 cried out in a loud voice and said, "Most blessed are you among women, and blessed is the fruit of your womb. 43 And how does this happen to me, that the mother of my Lord should come to me? 44 For at the moment the sound of your greeting reached my ears, the infant in my womb leaped for joy. 45 Blessed are you who believed that what was spoken to you by the Lord would be fulfilled." 46 And Mary said: "My soul proclaims the greatness of the Lord; 47 my spirit rejoices in God my savior. 48 For he has looked upon his handmaid's lowliness; behold, from now on will all ages call me blessed. 49 The Mighty One has done great things for me, and holy is his name. 50 His mercy is from age to age to those who fear him. 51 He has shown might with his arm, dispersed the arrogant of mind and heart. 52 He has thrown down the rulers from their thrones but lifted up the lowly. 53 The hungry he has filled with good things; the rich he has sent away empty. 54 He has helped Israel his servant, remembering his mercy, 55 according to his promise to our fathers, to Abraham and to his descendants forever." 56 Mary remained with her about three months and then returned to her home.
my reflections
think: The Feast of the Assumption of Mary should always be a timely reminder to us of our future destiny – our resurrected body in union with God for all eternity.
_________________________________________________________
_________________________________________________________

God's special verse/thought for me today________________
_________________________________________________________

T O D A Y ' S BLESSING LIST
Thank You Lord for: ____________________________________
_______________________________________________________
READ THE BIBLE IN ONE YEAR Jeremiah 37-41
GETTING TO KNOW THE SAINTS
Saint Alphonsus Liguori
Alphonsus Liguori was born to a noble family in 1732 at Naples, Italy. At the age of 16, the saint received his doctorate in law at the University of Naples. He became a famous lawyer.
However, the one mistake he made in court supported his desire to give up his practice and enter priesthood. In 1761,
Alphonsus Liguori was proclaimed a priest.
Father Liguori was known for his simple yet clear and direct style of preaching. He was gentle and understanding to people who received the sacrament of Reconciliation. The priest was noted for his love of the arts. He wrote hymns, played the harpsichord and painted pictures. He also wrote a number of books on asceticism, theology and history, thus, was regarded as a master theologian.
The saint started a religious congregation known as the Redemptorists . He founded the Redemptoristines women s order and the Congregation of the Most Holy Redeemer at Scala, Italy.
Saint Alphonsus was chosen by Pope Clement XIII to serve the diocese of Saint Agata de Goitti as bishop. He worked to reform the clergy. He taught his preachers to teach the people about God and the importance of religion in a way that the simplest of men would understand.
Years passed and the bishop grew terribly ill. He experienced arthritis and later became crippled. He also grew deaf and nearly blind. Alphonsus Liguori died at the age of 91 in 1787. He was beatified in 1816 and was proclaimed a saint in 1839 by Pope Gregory XVI. Thirty-two years later, in 1871, Pope Pius IX proclaimed him Doctor of the Church.
http://www.catholic-forum.com/saints/sainta09.htm
http://www.daughtersofstpaul.com/saintday/m8.html#BM3
Saint Sixtus II and Company
Saint Sixtus II was pope during the persecution of Emperor Valerian. Christian communities gathered in catacombs to hear Mass and encourage each other. As leader of the Church, Sixtus II continued to encourage the people in faith. He settledissues about Christian beliefs.
On August 6, 258, Roman soldiers broke into the catacombs where Pope Sixtus was preaching about the love of Jesus and His forgiveness. Some stories say that the pope, together with four of his deacons, was killed right away. Others, however, say that the pope and the others were brought for trial. After which, they were brought back then killed. The other two deacons were also killed the same day.
LIFE WILL PREVAIL OVER DEATH
Jesus' resurrection from the dead is the turning point of the battle between good and evil. It proves to us that the power of the love of God that raises Jesus from the death is greater than death itself. Death has been overthrown as a fundamental power of life on earth. In the movie Meet Joe Black there is a line at the end of the movie where Joe reminds us that there are only two sure things in life – death and taxes. Well, this is not really true in more! Death is certain only to the degree that it is our mortal death that is the beginning of eternal life. Death's certainty no longer has any sting attached to it – it has been mitigated by the resurrection of Jesus to the point that we need no longer be afraid of death and should even welcome it when it comes as we know that it is the necessary passage to a greater form of existence for all eternity.
This may sound a little philosophical but it is important to reflect upon how we understand death as this will be critical to the way we approach living our lives here on earth. If we believe there is nothing more after our earthly death, then we will seek to extract every possible pleasure from our lives before we die. If we believe there is something more and even greater beyond death, we will have good reason to seek to prepare ourselves for such a reality starting right now.
A wise person will take time to consider their answer to this question because he/she will realize that a lot hinges upon it. As we reflect upon the meaning of death the Church teaches us through today's feast of the Assumption that the grace Mary receives at the end of her earthly pilgrimage is one that we all hope to receive on the last day. Mary's Assumption into heaven merely precedes ours from the view of earthly time. In the realm of the after-life, we cannot really talk about time as we are already in eternity! We will have to be patient and wait for exactly what this means for each of us as far as the experience of our bodily resurrection. Fr. Steve T.
REFLECTION QUESTION: What attitude do I have towards Mary the Mother of the Church? Do I reflect upon her life as a model for my own in that she is the first and holiest of the disciples of Jesus her Son?
Mary, intercede for me that I will be given the grace to open my heart fully to the love of Jesus and so be drawn more deeply into His will for my life every day.
St. Neopolus, martyr, pray for us.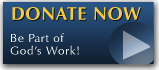 The FEAST is one of the happiest places on earth.

Click Here to find a Feast near you!
KERYGMA TV! is BACK
KERYGMA TV is on a new time slot and new channel Sundays 8 a.m. at IBC 13
Need Counseling? No Landline?
Now, you can use your mobile phone to call a friend for counseling at 09228407031. Or you may call our landlines 7266728, 7264709, 7259999 Mon-Fri 24-hrs, Sat 6am-5pm, Sun 6am-10am
BO BLOGS!
Go to Bo's Official Site and read his almost daily blog! Its not news, but thoughts and musings of Bo Sanchez. Get to know Bo in a more personal way --and find out what it means to live the life of a preacher. You get to enrich your faith as well.
DONATION
Remember to always donate your "first fruits"-not the last. Click on the "Donation" Box under the members menu - and you'll even see links to the nearest branches of the Banks where you can deposit.