READINGS for 2007-08-14
JUAN TAMAD?
"Be brave and steadfast, for you must bring this people into the land which the Lord swore to their fathers he must give them." – Deuteronomy 31:7
There's this Filipino fable about a guy named Juan Tamad that you must know about. It says that Juan was in desperate need of something to eat and remembered that a neighbor had told him that he could have a mango from the tree whenever he wanted. And so Juan lay down under the mango tree sleeping, waiting for the mango to fall.
OK, I guess I embellished the story a little. But you get my point, right?
There are many times that we act like Juan.
Something is promised to us and in our time of need we fail to work to get that promise – either we don't ask for the promise to be delivered, or we sit around and wait for the Lord "to provide" without using our God-given talents and resources!
In our reading, Moses made it clear to Joshua that the Lord had promised them victory. But this didn't mean that He didn't need their cooperation.
He told Joshua to be brave and steadfast. Joshua had to make sure that the people were brought into the Promised Land. I bet that meant Joshua had to plan military and strategic tactics, delegate tasks for food provisions, and the like.
The next time you need something done, trust in the Lord, and then give your full cooperation.
Don't be a Juan Tamad. Victoria L.
REFLECTION:
Are you oftentimes too lazy to go after what you want?
Rouse me from my lethargy, Lord, for this is my biggest enemy to victory.
1st READING
Deuteronomy 31:1-8
Being able to pass on the leadership of a group in good order is important if the group is going to maintain continuity with its past and persevere into the future. It is important that leaders always be looking to raise up new leaders for precisely this purpose or else when they step down from leadership there will be no natural heir to the position. A good leader is one that is always seeking to encourage others in their gifts and willing to give them the opportunity to use them to the full.
1 When Moses had finished speaking these words to all Israel, 2 he said to them, "I am now one hundred and twenty years old and am no longer able to move about freely; besides, the LORD has told me that I shall not cross this Jordan. 3 It is the LORD, your God, who will cross before you; he will destroy these nations before you, that you may supplant them. [It is Joshua who will cross before you, as the LORD promised.] 4 The LORD will deal with them just as he dealt with Sihon and Og, the kings of the Amorites whom he destroyed, and with their country. 5 When, therefore, the LORD delivers them up to you, you must deal with them exactly as I have ordered you. 6 Be brave and steadfast; have no fear or dread of them, for it is the LORD, your God, who marches with you; he will never fail you or forsake you." 7 Then Moses summoned Joshua and in the presence of all Israel said to him, "Be brave and steadfast, for you must bring this people into the land which the LORD swore to their fathers he would give them; you must put them in possession of their heritage. 8 It is the LORD who marches before you; he will be with you and will never fail you or forsake you. So do not fear or be dismayed."
P S A L M
Deuteronomy 32:3-4, 7, 8, 9, 12
R: The portion of the Lord is his people.
3 For I will sing the LORD's renown. Oh, proclaim the greatness of our God! 4 The Rock — how faultless are his deeds, how right all his ways! (R) 7 Think back on the days of old, reflect on the years of age upon age. Ask your father and he will inform you, ask your elders and they will tell you. (R) 8 When the Most High assigned the nations their heritage, when he parceled out the descendants of Adam, He set up the boundaries of the peoples after the number of the sons of Israel. (R) 9 While the LORD's own portion was Jacob, his hereditary share was Israel. 12 The LORD alone was their leader, no strange god was with him. (R)
G O S P E L
Matthew 18:1-5.10.12-14
Today is the feast day of Maximilian Kolbe. We celebrate his selflessness in that he gave his life in place of another unjustly condemned to death. Kolbe illustrates to us through his life what it means to trust God in the highest way possible: with one's life! There is truly no greater love than to lay down one's life for another. Jesus did it; Kolbe did it; many others have done it. I pray that I will be willing to do it if the Lord asks this of me.
1 The disciples approached Jesus and said, "Who is the greatest in the kingdom of heaven?" 2 He called a child over, placed it in their midst, 3 and said, "Amen, I say to you, unless you turn and become like children, you will not enter the kingdom of heaven. 4 Whoever humbles himself like this child is the greatest in the kingdom of heaven. 5 And whoever receives one child such as this in my name receives me. 10 "See that you do not despise one of these little ones, for I say to you that their angels in heaven always look upon the face of my heavenly Father. [11] 11 12 What is your opinion? If a man has a hundred sheep and one of them goes astray, will he not leave the ninety-nine in the hills and go in search of the stray? 13 And if he finds it, amen, I say to you, he rejoices more over it than over the ninety-nine that did not stray. 14 In just the same way, it is not the will of your heavenly Father that one of these little ones be lost."
my reflections
think: A good leader is one that is always seeking to encourage others in their gifts and willing to give them the opportunity to use them to the full.
_________________________________________________________
_________________________________________________________

God's special verse/thought for me today________________
_________________________________________________________

T O D A Y ' S BLESSING LIST
Thank You Lord for: ____________________________________
_______________________________________________________
READ THE BIBLE IN ONE YEAR Jeremiah 33-36
MY TASK HAS BEEN COMPLETED
Moses seems to be very accepting that he is not going to have the privilege or honor of leading the Chosen People into the Promised Land. He knows that in part he has failed God when he repeatedly hit the rock with his staff to draw forth water; however, such a 'punishment' seems to be too great for so little a misdemeanor! Yet, there is still a lesson for us here. The author(s) of the Torah, the first five books of the Hebrew Bible wants us to know that for all people God has a particular plan and that it ought to be enough that we accomplish that and not set our hearts and eyes on achieving those goals that are not a part of God's plan for us.
Despite not being able to set foot in the Promised Land after a 40-year journey through the desert, Moses is content enough to know that he has brought the Chosen People this far. After all, this is an achievement in itself. When we seek out God's will for our lives it is important that we seek His mind for our lives and not just our own dreams. While our dreams may be good, what God wants will always be better in the long term. It is useless to be a member of a team and to spend all of your time completing other peoples' jobs as in the end it will be your undone job that will let down the entire team.
Let us join with Ignatius Loyola in praying for the grace that the love and will of God will be enough for us – it is not a matter of achieving greatness in the eyes of the world, but being obedient to the will of God that will bring us to the gift of eternal life. We can be sure that God has a role for us to play and equally sure that He will give us the necessary grace to accomplish it. This is all we need to do to be able to stand before God with a peaceful heart and mind on judgment day. Oh, for the grace to stand before God and say with deep conviction, "I have done all you asked me to do." Or in the words of Jesus, "It is accomplished." Fr. Steve T.
REFLECTION QUESTION: Am I aware of anything God has asked me to do that I have not done? Why haven't I done it? Is it possible for me to rectify this situation now?
Holy Spirit, keep me walking upon the narrow path that leads to God. Help me to avoid the temptation to stray from the path of God's will and thus bear much fruit for the Kingdom of heaven.
St. Maximilian, martyr, pray for us.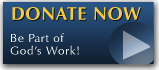 The FEAST is one of the happiest places on earth.

Click Here to find a Feast near you!
KERYGMA TV! is BACK
KERYGMA TV is on a new time slot and new channel Sundays 8 a.m. at IBC 13
Need Counseling? No Landline?
Now, you can use your mobile phone to call a friend for counseling at 09228407031. Or you may call our landlines 7266728, 7264709, 7259999 Mon-Fri 24-hrs, Sat 6am-5pm, Sun 6am-10am
BO BLOGS!
Go to Bo's Official Site and read his almost daily blog! Its not news, but thoughts and musings of Bo Sanchez. Get to know Bo in a more personal way --and find out what it means to live the life of a preacher. You get to enrich your faith as well.
DONATION
Remember to always donate your "first fruits"-not the last. Click on the "Donation" Box under the members menu - and you'll even see links to the nearest branches of the Banks where you can deposit.