READINGS for 2007-08-13
SCRUPLES
"Doesn't your Teacher pay Temple tax?"– Matthew 17:24
Silly things have hindered me from maturing in my walk with the Lord. Things like: needing to end my prayer in a fixed format; repenting verbally for every little thing that I have done wrong (to the point that the person next to me hears it!); avoidance due to fear — allowing myself to be hung-up for hours with a negative thought that ran through in my mind... This list goes on and on.
God will always honor the heart with which I do the things I do — no matter how foolish they may seem. In many occasions I felt that He indeed was sensitive and understanding about my spiritual scruples.
But today we are reminded to question why we do the things we do. Is there wisdom in it? The Word of God gives us freedom!
Nevertheless, in enjoying this, we should in turn be sensitive to the scruples of our neighbor.
We should do the most loving thing just as Jesus did. Ariel D.
REFLECTION:
God will always honor the heart by which I do the things I do — no matter how foolish they may seem. And He will do the same for others.
Lord, people are not all alike. May I not impose what I know on others. Teach me to love as You love.
1st READING
Deuteronomy 10:12-22
Our faith must have an effect upon the way that we live our lives. It is not just an adjunct to our lives but it is the foundation for them. This means that our faith will make certain demands upon us in terms of how we live and things that we do and do not do. Jesus is the example that we seek to follow and the lives of the saints and other holy men and women serve as examples to us as well.
12 "And now, Israel, what does the LORD, your God, ask of you but to fear the LORD, your God, and follow his ways exactly, to love and serve the LORD, your God, with all your heart and all your soul, 13 to keep the commandments and statutes of the LORD which I enjoin on you today for your own good? 14 Think! The heavens, even the highest heavens, belong to the LORD, your God, as well as the earth and everything on it. 15 Yet in his love for your fathers the LORD was so attached to them as to choose you, their descendants, in preference to all other peoples, as indeed he has now done. 16 Circumcise your hearts, therefore, and be no longer stiffnecked. 17 For the LORD, your God, is the God of gods, the LORD of lords, the great God, mighty and awesome, who has no favorites, accepts no bribes; 18 who executes justice for the orphan and the widow, and befriends the alien, feeding and clothing him. 19 So you too must befriend the alien, for you were once aliens yourselves in the land of Egypt. 20 The LORD, your God, shall you fear, and him shall you serve; hold fast to him and swear by his name. 21 He is your glory, he, your God, who has done for you those great and terrible things which your own eyes have seen. 22 Your ancestors went down to Egypt seventy strong, and now the LORD, your God, has made you as numerous as the stars of the sky."
P S A L M
Psalm 147:12-13, 14-15, 19-20
R: Praise the Lord, Jerusalem.
12 Glorify the LORD, O Jerusalem; praise your God, O Zion. 13 For he has strengthened the bars of your gates; he has blessed your children within you. (R) 14 He has granted peace in your borders; with the best of wheat he fills you. 15 He sends forth his command to the earth; swiftly runs his word! (R) 19 He has proclaimed his word to Jacob, his statutes and his ordinances to Israel. 20 He has not done thus for any other nation; his ordinances he has not made known to them. Alleluia. (R)
G O S P E L
Matthew 17:22-27
Jesus pays the tax in order not to offend others. There are times when it is right to give in to something that is demanded of you even if it does not really apply to you. Of course, if the demand is out and out immoral, then there is no way that you should give in to it. Sometimes these sorts of distinctions can be difficult to discern. In cases like this it is better to err on the side of prudence and love than to make a stand that may not be necessary and you may regret at a later date.
22 As they were gathering in Galilee, Jesus said to them, "The Son of Man is to be handed over to men, 23 and they will kill him, and he will be raised on the third day." And they were overwhelmed with grief. 24 When they came to Capernaum, the collectors of the temple tax approached Peter and said, "Doesn't your teacher pay the temple tax?" 25 "Yes," he said. When he came into the house, before he had time to speak, Jesus asked him, "What is your opinion, Simon? From whom do the kings of the earth take tolls or census tax? From their subjects or from foreigners?" 26 When he said, "From foreigners," Jesus said to him, "Then the subjects are exempt. 27 But that we may not offend them, go to the sea, drop in a hook, and take the first fish that comes up. Open its mouth and you will find a coin worth twice the temple tax. Give that to them for me and for you."
my reflections
think:
Our faith must have an effect upon the way that we live our lives.
_________________________________________________________
_________________________________________________________

God's special verse/thought for me today________________
_________________________________________________________

T O D A Y ' S BLESSING LIST
Thank You Lord for: ____________________________________
_______________________________________________________
READ THE BIBLE IN ONE YEAR Jeremiah 31-32
HONORING AND RESPECTING GOD
It is the first commandment that tells us that we must honor and respect God. As we look around the world today it becomes evident that this is where we should begin when it comes to deciding how to live our lives. Everywhere we look, or at least so it seems, there is a challenge to the Lordship of Christ over the world. Very rarely today do we hear prominent people in the media, business or sporting worlds telling us that their faith is at the heart or basis of what they do. In fact, it seems that this reality is about as far from being reality as anything else we care to think about! What does all of this mean for us today?
The author of the Book of Deuteronomy reports Moses exhorting the people to prioritize their lives on God and to ensure that He is honored in all they do. We would do well to listen to and then follow this exhortation today. So much of the activity of our society seems to be in direct contravention of the mind and will of God that it is no laughing matter any more, and to make matters worse, I do not believe that the vocal pressure groups represent a majority of the people – it is just that too many of us are too complacent and lazy to do anything to proclaim the truth and set the record straight. We see moves to have homosexual partnerships placed on the same level as heterosexual relationships; more and more countries are trying to liberalize their abortion laws; divorce is as common an experience as a successful marriage in many countries and nobody seems to want to do anything about it!
There is such a sin as the 'sin of omission' and I think Christians today are going very close to being corporately guilty of it! It is time for Christians to speak out in favor of the truth. No, I am not advocating the condemning of those who want to contravene the Christian moral code, but at the same time we cannot stand idly by as people try to dismantle the moral basis upon which society is built. Fr. Steve T.
REFLECTION QUESTION: Are there times when I have failed to speak the truth into a situation in which I had the opportunity to do so? Why didn't I speak up?
Father, You have blessed me with a mind to choose right over wrong. Help me to be fearless in my advocacy of all that is true and right according to the Gospel.
St. Benilde, teacher, pray for us.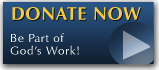 The FEAST is one of the happiest places on earth.

Click Here to find a Feast near you!
KERYGMA TV! is BACK
KERYGMA TV is on a new time slot and new channel Sundays 8 a.m. at IBC 13
Need Counseling? No Landline?
Now, you can use your mobile phone to call a friend for counseling at 09228407031. Or you may call our landlines 7266728, 7264709, 7259999 Mon-Fri 24-hrs, Sat 6am-5pm, Sun 6am-10am
BO BLOGS!
Go to Bo's Official Site and read his almost daily blog! Its not news, but thoughts and musings of Bo Sanchez. Get to know Bo in a more personal way --and find out what it means to live the life of a preacher. You get to enrich your faith as well.
DONATION
Remember to always donate your "first fruits"-not the last. Click on the "Donation" Box under the members menu - and you'll even see links to the nearest branches of the Banks where you can deposit.