READINGS for 2007-08-08
WHEN DOGS PRAY
...even the dogs... – Matthew 15:27
Believe it or not, we can learn a lot from dogs about prayer.
Take the woman in our story today. She had a desperate need. She had a case that no one had been able to solve. Jesus was the Only Specialist. The disciples wanted to send her away but she wouldn't budge. She knelt down saying,"Lord help me."
When dogs bite, they don't let go. Slip away and they sniff their way to find you. They will hound your life. Jesus knows that the woman's dog-like stubborn faith will always find Him. He doesn't mind. He wants to be found. Dogs are humble. Dogs know "dog is dog and master is master" and not the other way around. Many have approached Jesus and they think they deserve all the good and there's something wrong with God if things don't go their way. The woman knows she doesn't qualify. She can only wait for the Master's mercy.
More than the daughter's healing, a greater miracle happened. The dog that prayed with a desperate need, a stubborn faith, and a humble heart, turned into a Child of God. Jon E.
REFLECTION:
Did you pray like a dog today? Try it. It works!
Lord, teach us to pray. Turn my arrogant posture to one that needs grace. Amen.
1st READING
Numbers 13:1-2, 25—14:1, 26-29, 34-35
There are two camps among the Israelites. Some fear the occupants of the land and are afraid to engage them in battle. Caleb wants to take the battle to them and see the way that God will ensure their victory over them. Caleb loses the battle to those who advise caution. Subsequently the Lord punishes the people with a forty year exile in the desert for their lack of faith! Let us pray that we will have the courage to go when the Lord tells us to go; to trust when He calls us to trust and to do whatever He wants whenever He calls us.
1 The LORD said to Moses, 2 "Send men to reconnoiter the land of Canaan, which I am giving to the Israelites. You shall send one man from each ancestral tribe, all of them princes." 25 After reconnoitering the land for forty days they returned, 26 met Moses and Aaron and the whole community of the Israelites in the desert of Paran at Kadesh, made a report to them all, and showed them the fruit of the country. 27 They told Moses "We went into the land to which you sent us. It does indeed flow with milk and honey, and here is its fruit. 28 However, the people who are living in the land are fierce, and the towns are fortified and very strong. Besides, we saw descendants of the Anakim there. 29 Amalekites live in the region of the Negeb; Hittites, Jebusites and Amorites dwell in the highlands, and Canaanites along the seacoast and the banks of the Jordan." 30 Caleb, however, to quiet the people toward Moses, said, "We ought to go up and seize the land, for we can certainly do so." 31 But the men who had gone up with him said, "We cannot attack these people; they are too strong for us." 32 So they spread discouraging reports among the Israelites about the land they had scouted, saying, "The land that we explored is a country that consumes its inhabitants. And all the people we saw there are huge men, 33 veritable giants [the Anakim were a race of giants]; we felt like mere grasshoppers, and so we must have seemed to them." 14: 1 At this, the whole community broke out with loud cries, and even in the night the people wailed. 26 The LORD also said to Moses and Aaron 27 "How long will this wicked community grumble against me? I have heard the grumblings of the Israelites against me. 28 Tell them by my life, says the LORD, I will do to you just what I have heard you say. 29 Here in the desert shall your dead bodies fall. 34 Forty days you spent in scouting the land; forty years shall you suffer for your crimes one year for each day. Thus you will realize what it means tooppose me. 35 I, the LORD, have sworn to do this to all this wicked communitythat conspired against me here in the desert they shall die to the last man."
P S A L M
Psalm 106: 6-7, 13-14, 21-22, 23
R: Remember us, O Lord, as you favor your people.
6 We have sinned, we and our fathers; we have committed crimes; we have done wrong. 7 Our fathers in Egypt considered not your wonders. (R) 13 But soon they forgot his works; they waited not for his counsel. 14 They gave way to craving in the desert and tempted God in the wilderness. (R) 21 They forgot the God who had saved them, who had done great deeds in Egypt, 22 wondrous deeds in the land of Ham, terrible things at the Red Sea. (R) 23 Then he spoke of exterminating them, but Moses, his chosen one,withstood him in the breach to turn back his destructive wrath. (R)
G O S P E L
Matthew 15:21-28
Today is the Feast of St Dominic, a man who sought to be faithful to the Lord inteaching and preaching the truth at a time when many heresies were present in the Church. His untiring service of the Gospel has inspired thousands of men to follow him in the Dominican order. Today we should pray for them that they will remain faithful to the spirit of their order and continue to bring the Gospel to the ends of the earth.
21 Then Jesus went from that place and withdrew to the region of Tyre and Sidon. 22 And behold, a Canaanite woman of that district came and called out, "Have pity on me, Lord, Son of David! My daughter is tormented by a demon." 23 But he did not say a word in answer to her. His disciples came and asked him, "Send her away, for she keeps calling out after us." 24 He said in reply, "I was sent only to the lost sheep of the house of Israel." 25 But the woman came and did him homage, saying, "Lord, help me." 26 He said in reply, "It is not right to take the food of the children and throw it to the dogs." 27 She said, "Please, Lord, for even the dogs eat the scraps that fall from the table of their masters." 28 Then Jesus said to her in reply, "O woman, great is your faith! Let it be done for you as you wish." And her daughter was healed from that hour.
my reflections
think: Let us pray that we will have the courage to go when the Lord tells us to go; to trust when He calls us to trust and to do whatever He wants whenever He calls us to do it.
_________________________________________________________
_________________________________________________________

God's special verse/thought for me today________________
_________________________________________________________

T O D A Y ' S BLESSING LIST
Thank You Lord for: ____________________________________
_______________________________________________________
READ THE BIBLE IN ONE YEAR Jeremiah 10-13
TODAY'S GIANT SIN
Many of the Israelites stand in fear of moving forward and taking the Promised Land because there are so-called giants inhabiting the land. This image is too often reflected in our own lives in the form of sin being the giants that inhabit the land of our hearts and minds where God wants to establish His kingdom. The question is: What are we going to do about it?
Will we simply settle for doing nothing because it is too hard to dislodge the sin from our lives or are we going to stand face to face with the giants of sin and defeat them with the cross of Jesus?
There is nothing that can stand against us if we choose to walk with Jesus and the victory He offers us through His cross and resurrection. The difficulty that too often arises is the one whereby we fail to recognize that we have God on our side in the battle against sin – either we fail to realize this or we insist on doing things in our own strength. This is complete and utter foolishness. It is imperative that we learn to swallow our pride and embrace humility and thus learn to walk in the victory of Jesus over sin. It is a waste to let the power of the cross lie unused by the wayside of our lives and condemn ourselves to perpetual slavery to sin. You may think I am going overboard here in my description but the trouble is everyone of us is falling for the lies of Satan every time we sin and there is no need for this to be happening anymore! Sin has been defeated by Jesus on the cross – the only reason it continues to have existence is that we choose sin over the victory of Jesus by listening to Satan's lies and allowing him to influence our lives more than we listen to God! It sounds stupid, and it is stupid, but we do it every day.
Now is the time for us to wake from our sleep and awaken also the sleeping giant of the truth of the Gospel and implement it more fully in our lives. Let us decide to stand with and for Jesus and leave sin behind to die the death it deserves. Fr. Steve T.
REFLECTION QUESTION: What areas of my life do I need to more actively place under the Lordship of Jesus and the power of His cross? How can I better do this starting today?
Holy Spirit, help me to avoid falling for the lies of Satan and teach me how to form my mind and heart in the truth of the Gospel so that Satan will not be able to find a way into my life anymore.
Sts. Eleutherius and Leonides, martyrs, pray for us.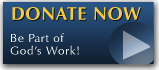 The FEAST is one of the happiest places on earth.

Click Here to find a Feast near you!
KERYGMA TV! is BACK
KERYGMA TV is on a new time slot and new channel Sundays 8 a.m. at IBC 13
Need Counseling? No Landline?
Now, you can use your mobile phone to call a friend for counseling at 09228407031. Or you may call our landlines 7266728, 7264709, 7259999 Mon-Fri 24-hrs, Sat 6am-5pm, Sun 6am-10am
BO BLOGS!
Go to Bo's Official Site and read his almost daily blog! Its not news, but thoughts and musings of Bo Sanchez. Get to know Bo in a more personal way --and find out what it means to live the life of a preacher. You get to enrich your faith as well.
DONATION
Remember to always donate your "first fruits"-not the last. Click on the "Donation" Box under the members menu - and you'll even see links to the nearest branches of the Banks where you can deposit.