READINGS for 2007-08-01
DISCOVER THE JOY OF LOVE
"In his joy he goes and sells all that he has…" – Matthew 13:44
My friend owns a business and employs 44 workers.
He gave all of them a Bible and asked them to read it every day.
My friend is an incredible evangelist—and I salute him for it.
But sometimes, he goes overboard. One day, he noticed that only a few read the Bible. So he decided to apply what he called "pressure" tactics to get them reading.
He told his workers he'd ask them each day, "What's the Gospel for the day?" And woe to the worker that didn't read his Bible that morning!
They would get the displeasure of the Boss. In no time, all 44 workers were reading their Bibles every day. Oh, it was so nice to see all of them opening the Holy Book before the start of each workday! What a sight to behold. But one day, my friend had to go abroad for a one-month long business trip. And when he came back, he discovered that no one was reading the Bible anymore—except for those who were reading it already before his "pressure" tactics.
Ultimately, fear and obligation don't work. Unless we do our holy activities with joy, they will not last.
Friend, are you loving God with joy? Bo S.
REFLECTION:
Why do you do what you do for God? Have you discovered the joy of doing them?
Lord, help me to find joy in my love for You. Open my eyes and let me see the blessings of loving You.
1st READING
Exodus 34:29-35
It was considered that meeting with God face to face would cause the death of the person involved as such a vision would be too glorious for anyone to survive it. That Moses did this regularly and survived indicates how close to the heart of the Lord Moses was. It also gives us reason to believe that this is what God wants for us all. Today each of us has the opportunity to meet with God face to face in prayer. Hopefully as we continue to do this we will grow closer and more intimate with God until we can actually see Him as though we were face to face with Him.
29 As Moses came down from Mount Sinai with the two tablets of the commandments in his hands, he did not know that the skin of his face had become radiant while he conversed with the LORD. 30 When Aaron, then, and the other Israelites saw Moses and noticed how radiant the skin of his face had become, they were afraid to come near him. 31 Only after Moses called to them did Aaron and all the rulers of the community come back to him. Moses then spoke to them. 32 Later on, all the Israelites came up to him, and he enjoined on them all that the LORD had told him on Mount Sinai. 33 When he finished speaking with them, he put a veil over his face. 34 Whenever Moses entered the presence of the LORD to converse with him, he removed the veil until he came out again. On coming out, he would tell the Israelites all that had been commanded. 35 Then the Israelites would see that the skin of Moses' face was radiant; so he would again put the veil over his face until he went in to converse with the LORD.
P S A L M
Psalm 99: 5, 6, 7, 9
R: Holy is the Lord our God.
5 Extol the LORD, our God, and worship at his footstool; holy is he! (R) 6 Moses and Aaron were among his priests, and Samuel, among those who called upon his name; they called upon the LORD, and he answered them. (R) 7 From the pillar of cloud he spoke to them; they heard his decrees and the law he gave them. (R) 9 Extol the LORD, our God, and worship at his holy mountain; for holy is the LORD, our God. (R)
G O S P E L
Matthew 13:44-46
I have posed this question before but I am going to pose it again, "What is the greatest treasure of your heart?" I am asking this in reference to where we spend our time and energy in life because it is that which will indicate to us where our greatest treasure lies. The saints make their relationship with God the only treasure of their life. God does not have any rival in their lives for this place. I hope and pray that this is the same for both you and me.
44 "The kingdom of heaven is like a treasure buried in a field, which a person finds and hides again, and out of joy goes and sells all that he has and buys that field. 45 Again, the kingdom of heaven is like a merchant searching for fine pearls. 46 When he finds a pearl of great price, he goes and sells all that he has and buys it."
my reflections
think: What is the greatest treasure of your heart?
_________________________________________________________
_________________________________________________________

God's special verse/thought for me today________________
_________________________________________________________

T O D A Y ' S BLESSING LIST
Thank You Lord for: ____________________________________
_______________________________________________________
READ THE BIBLE IN ONE YEAR Isaiah 55-57
OUR MOST PRECIOUS TREASURE
The Gospel today invites us to reflect upon what we regard to be our most precious treasure, whatever that may be. Today is also the feast of St. Alphonsus de Ligouri, the founder of the Society of the Most Holy Redeemer, more commonly known as the Redemptorists. Alphonsus was a lawyer before becoming a priest and was a very proud man who reached a crisis point in his life when he lost his first case after many successful cases. Losing a case forced Alphonsus to examine what was more important to him, his status as a lawyer or seeking out and following the will of God for his life. He ultimately chose the latter and we remember his dedication and commitment today and ask his intercession for our own lives as we seek to follow God's call.
The world in which we live often tends to influence our choices according to the desires of our flesh rather than what we know to be God's will for us. This means that we need to reflect upon what we are doing often in order to realign our priorities if they happen to have gone astray from God's will. This is often a painful process as it can mean having to deny the desires of our flesh for the sake of obedience to God's will. It is important that we are willing to do this if we want to grow in holiness. The Gospel parable tells us quite clearly that if we really desire something we will be willing to sacrifice everything else in order to gain it. Is this true of the way we follow God's will?
The saints stand before us daily as examples of what is possible if we are willing to put our earthly and fleshly desires aside and focus ourselves fully on attaining the blessings of the Kingdom of God. Yes, it is a matter of balance but that balance includes taking the risk of letting the Holy Spirit be the guide to our actions. This is never easy as we all like to be in control of our lives, but it is necessary if we are going to achieve all that God desires of us. The greater calling of God's will ought to be the most precious desire of our hearts; let us pray that this will become the case if it is not already the reality of our lives. Fr. Steve T.
REFLECTION QUESTION: What are the desires in my heart that I need to let go of in order to follow more fully Jesus' call in my life?
Holy Spirit, empower me to let go of anything in my life that does not come from God and help me to give my all to following His will at all times in my life.
St. Peregrinus, hermit, pray for us.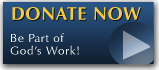 The FEAST is one of the happiest places on earth.

Click Here to find a Feast near you!
KERYGMA TV! is BACK
KERYGMA TV is on a new time slot and new channel Sundays 8 a.m. at IBC 13
Need Counseling? No Landline?
Now, you can use your mobile phone to call a friend for counseling at 09228407031. Or you may call our landlines 7266728, 7264709, 7259999 Mon-Fri 24-hrs, Sat 6am-5pm, Sun 6am-10am
BO BLOGS!
Go to Bo's Official Site and read his almost daily blog! Its not news, but thoughts and musings of Bo Sanchez. Get to know Bo in a more personal way --and find out what it means to live the life of a preacher. You get to enrich your faith as well.
DONATION
Remember to always donate your "first fruits"-not the last. Click on the "Donation" Box under the members menu - and you'll even see links to the nearest branches of the Banks where you can deposit.