READINGS for 2007-07-30
THE MIGHTY SEED
"It is the smallest of all the seeds, yet when fullgrown it is the largest of plants." – Matthew 13:32
A tiny seed of realization, words of wisdom, and God opening doors – in a nutshell, this is how I became a "writer," a tag I am not quite comfortable with yet.
Dear old Sister James, the Good Shepherd nun who directed my first solo retreat in 1997, asked me to reflect on my gifts and talents. I listed them down, then suddenly a flash of insight come. One thing has remained constant throughout my life: my love for the written word, both as a reader and a "closet writer!"
Years before that, I had entertained the idea of reinventing myself as a writer, from that of being an engineer and businesswoman. But as I shared with Sr. James, "I am afraid to be a writer – I feel I would run dry." Sr. James countered, "If you think that the talent comes just from you, then you will really run dry. But if you believe that your gift is from God, then He who gave it to you will supply you with what you need to be His writer."
Doors opened and, for eight years now, I have been writing for Shepherd's Voice Publications, and being immensely enriched by the experience. I am glad I listened to that tiny seed of realization 10 years ago! Tess VA.
REFLECTION:
Mind the small things – they, too, can have great impact on your life.
Lord, help me see Your imprint in the minor events of my daily life.
1st READING
Exodus 32:15-24, 30-34
It never ceases to amaze me that the Israelites could sin in such a grievous way so soon after they have been delivered from Egypt. I suppose it is not much different from the way in which the serpent was able to seduce Adam and Eve in The Garden. Sin is never far from us and it is always seeking to destroy the life of faith and love that God has offered us. Let us do all that we can to keep it away from the doors of our lives.
15 Moses then turned and came down the mountain with the two tablets of the commandments in his hands, tablets that were written on both sides, front and back; 16 tablets that were made by God, having inscriptions on them that were engraved by God himself. 17 Now, when Joshua heard the noise of the people shouting, he said to Moses, "That sounds like a battle in the camp." 18 But Moses answered, "It does not sound like cries of victory, nor does it sound like cries of defeat; the sounds that I hear are cries of revelry." 19 As he drew near the camp, he saw the calf and the dancing. With that, Moses' wrath flared up, so that he threw the tablets down and broke them on the base of the mountain. 20 Taking the calf they had made, he fused it in the fire and then ground it down to powder, which he scattered on the water and made the Israelites drink. 21 Moses asked Aaron, "What did this people ever do to you that you should lead them into so grave a sin?" 22 Aaron replied, "Let not my lord be angry. You know well enough how prone the people are to evil. 23 They said to me, 'Make us a god to be our leader; as for the man Moses who brought us out of the land of Egypt, we do not know what has happened to him.' 24 So I told them, 'Let anyone who has gold jewelry take it off.' They gave it to me, and I threw it into the fire, and this calf came out. 30 On the next day Moses said to the people, "You have committed a grave sin. I will go up to the LORD, then; perhaps I may be able to make atonement for your sin." 31 So Moses went back to the LORD and said, "Ah, this people has indeed committed a grave sin in making a god of gold for themselves! 32 If you would only forgive their sin! If you will not, then strike me out of the book that you have written." 33 The LORD answered, "Him only who has sinned against me will I strike out of my book. 34 Now, go and lead the people whither I have told you. My angel will go before you. When it is time for me to punish, I will punish them for their sin."
P S A L M
Psalm 106:19-20, 21-22, 23
R: Give thanks to the Lord, for he is good.
19 Our fathers made a calf in Horeb and adored a molten image; 20 they exchanged their glory for the image of a grass-eating bullock. (R) 21 They forgot the God who had saved them, who had done great deeds in Egypt, 22 wondrous deeds in the land of Ham, terrible things at the Red Sea. (R) 23 Then he spoke of exterminating them, but Moses, his chosen one, withstood him in the breach to turn back his destructive wrath. (R)
G O S P E L
Matthew 13:31-35
There is always a certain level of mystery associated with the Kingdom of God. I think that this is the case because it remains a mystery that God would have the commitment that He does to such a sinful and seemingly incorrigible people. I do not think that we have to worry too much about the mystery; we just have to live it, or better till, to live with it as a part of our understanding of faith. Faith is never something capable of being explained with sheer logic – it always has something of an unknown quantity to it. If this was not so, it would not be true faith!
31 He proposed another parable to them. "The kingdom of heaven is like a mustard seed that a person took and sowed in a field. 32 It is the smallest of all the seeds, yet when full-grown it is the largest of plants. It becomes a large bush, and the 'birds of the sky come and dwell in its branches.'' 33 He spoke to them another parable. "The kingdom of heaven is like yeast that a woman took and mixed with three measures of wheat flour until the whole batch was leavened." 34 All these things Jesus spoke to the crowds in parables. He spoke to them only in parables, 35 to fulfill what had been said rough the prophet: "I will open my mouth in parables, I will announce what has lain hidden from the foundation of the world."
my reflections
think: Faith is never something capable of being explained with sheer logic.
_________________________________________________________
_________________________________________________________

God's special verse/thought for me today________________
_________________________________________________________

T O D A Y ' S BLESSING LIST
Thank You Lord for: ____________________________________
_______________________________________________________
READ THE BIBLE IN ONE YEAR Isaiah 49-51
SILENTLY AND SLOWLY, SURELY AND CERTAINLY
Today's Gospel passage is a pair of parables, illustrating as it were the "hidden power" of God's Reign. Both mustard seed and yeast, in fact, are like hidden agents or ingredients, operating silently and slowly. And yet, even if their action is hardly at all noticeable, it is something which is surely there all the time, gradually progressing even to higher levels.
Come to think of it, so many great and wonderful things we are now enjoying and using were actually hidden before (it's just that they were actually discovered, some even just recently). Think of the many different minerals and precious stones, such as gold, diamonds, and oil. Imagine also the terrific energy hidden in the smallest atoms around us, or those invisible waves around us that carry phone calls and text messages, and radio, satellite and television broadcasts. For the moment maybe only God knows what else is still hidden, waiting to be discovered.
And now Jesus explains that in the field of this world of ours, God has hidden a treasure that is far greater than any of those we mentioned previously. He calls it the Reign of God, or the Kingdom of Heaven. We indeed are very privileged to be counted by God as among the "discoverers" and beneficiaries of this most precious treasure, despite its hidden and quiet action! Fr. Martin M.
REFLECTION QUESTION: Have you discovered the Treasure of treasures?
Make us not blind to Your glory, Lord.
St. Julitta, martyr, pray for us.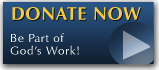 The FEAST is one of the happiest places on earth.

Click Here to find a Feast near you!
KERYGMA TV! is BACK
KERYGMA TV is on a new time slot and new channel Sundays 8 a.m. at IBC 13
Need Counseling? No Landline?
Now, you can use your mobile phone to call a friend for counseling at 09228407031. Or you may call our landlines 7266728, 7264709, 7259999 Mon-Fri 24-hrs, Sat 6am-5pm, Sun 6am-10am
BO BLOGS!
Go to Bo's Official Site and read his almost daily blog! Its not news, but thoughts and musings of Bo Sanchez. Get to know Bo in a more personal way --and find out what it means to live the life of a preacher. You get to enrich your faith as well.
DONATION
Remember to always donate your "first fruits"-not the last. Click on the "Donation" Box under the members menu - and you'll even see links to the nearest branches of the Banks where you can deposit.