READINGS for 2007-07-29
ESSENTIALS
"Lord, teach us to pray." – Luke 11:1
My first ministry was in intercession. We would gather after the prayer meeting and intercede for different petitions. I was new in the renewal when I was invited to join this ministry. Praying was not one of my best "talents." All I knew were those memorized prayers I learned from childhood.
At first, I was very uncomfortable. I was not used to praying out loud and much more in the presence of other people. So for several meetings I kept quiet. I just listened intently on how they said their prayers and how they responded after each petition. When I found the courage to verbalize my prayers, I started lifting up the common intentions mentioned in every meeting. When I became comfortable with that, I began praying for other intentions, using my own words.
What was it that made me so uncomfortable before? After some soul searching, I realized that I was self-conscious of what I was going to say. "Did I say the prayer properly?" "Was my grammar correct?" I focused so much on the trivial rather than on the essential — being able to pray for other people.
Later, the Lord expanded my territories. For several years now, I have been leading worship in our chapter meetings. Judith C.
REFLECTION:
Do you pray enough to have learned enough?
Our Father... You do indeed give us our daily bread.
1st READING
Genesis 18:20-32
Abraham bargains with God for the lives of the people of Sodom and Gomorrah. I presume that there have been times when each of us have done a similar thing, maybe not on the scale of Sodom and Gomorrah, but at least with a similar principle at stake. Is it wrong to do this? Probably not. However, if we are going to make agreements with God then we had better be prepared to keep them. It is important that we do not make commitments that we know we cannot or will not be able to keep at the time we make them.
20 Then the LORD said: "The outcry against Sodom and Gomorrah is so great, and their sin so grave, 21 that I must go down and see whether or not their actions fully correspond to the cry against them that comes to me. I mean to find out." 22 While the two men walked on farther toward Sodom, the LORD remained standing before Abraham. 23 Then Abraham drew nearer to him and said: "Will you sweep away the innocent with the guilty? 24 Suppose there were fifty innocent people in the city; would you wipe out the place, rather than spare it for the sake of the fifty innocent people within it? 25 Far be it from you to do such a thing, to make the innocent die with the guilty, so that the innocent and the guilty would be treated alike! Should not the judge of all the world act with justice?" 26 The LORD replied, "If I find fifty innocent people in the city of Sodom, I will spare the whole place for their sake." 27 Abraham spoke up again: "See how I am presuming to speak to my Lord, though I am but dust and ashes! 28 What if there are five less than fifty innocent people? Will you destroy the whole city because of those five?" "I will not destroy it," he answered, "if I find forty-five there." 29 But Abraham persisted, saying, "What if only forty are foundthere?" He replied, "I will forebear doing it for the sake of the forty." 30 Then he said, "Let not my Lord grow impatient if I go on. What if only thirty are found there?" He replied, "I will forebear doing it if I can find but thirty there." 31 Still he went on, "Since I have thus dared to speak to my Lord, what if there are no more than twenty?" "I will not destroy it," he answered, "for the sake of the twenty." 32 But he still persisted: "Please, let not my Lord grow angry if I speak up this last time. What if there are at least ten there?" "For the sake of those ten," he replied, "I will not destroy it."
P S A L M
Psalm 138:1-2, 2-3, 6-7, 7-8
R: Lord, on the day I called for help, you answered me.
1 I will give thanks to you, O LORD, with all my heart, for you have heard the words of my mouth; in the presence of the angels I will sing your praise; 2 I will worship at your holy temple and give thanks to your name. (R) Because of your kindness and your God's special verse/thought for me today truth; for you have made great above all things your name and your promise. 3 When I called, you answered me; you built up strength within me. (R) 6 The LORD is exalted, yet the lowly he sees, and the proud he knows from afar. 7 Though I walk amid distress, you preserve me; against the anger of my enemies you raise your hand. (R) Your right hand saves me. 8 The LORD will complete what he has done for me; your kindness, O LORD, endures forever; forsake not the work of your hands. (R)
2nd READING
Colossians 2:12-14
Look at the way Paul's writing builds upon itself. You have been buried with Christ in Baptism – then raised through faith by the power of God. You were dead and now are alive! The debt of your sins has been nailed to the cross. We see here a very basic baptismal understanding that takes us from a place of death, under the powers of sin to a place of life through the cross of Jesus according to our belief or faith. This is the truth that we should be living every moment of our lives.
12 You were buried with him in baptism, in which you were also raised with him through faith in the power of God, who raised him from the dead. 13 And even when you were dead in transgressions and the uncircumcision of your flesh, he brought you to life along with him, having forgiven us all our transgressions; 14 obliterating the bond against us, with its legal claims, which was opposed to us, he also removed it from our midst, nailing it to the cross.
G O S P E L
Luke 11:1-13
We should never fall into doubting God's goodness to us or his desire for our salvation. Jesus assures us that it is completely logical that God loves us and wants the best for our lives. If sinful men and women know how to take care of their children, how much more will this be true for a God who created us in the first place and who has sent His own Son to redeem us! There is no need to doubt God's love, ever. Yes, there will be times when temptation comes along these lines, but only a fool would think of entertaining the temptation.
1 He was praying in a certain place, and when he had finished, one of his disciples said to him, "Lord, teach us to pray just as John taught his disciples." 2 He said to them, "When you pray, say: Father, hallowed be your name, your kingdom come. 3 Give us each day our daily bread 4 and forgive us our sins for we ourselves forgive everyone in debt to us, and do not subject us to the final test." 5 And he said to them, "Suppose one of you has a friend to whom he goes at midnight and says, 'Friend, lend me three loaves of bread, 6 for a friend of mine has arrived at my house from a journey and I have nothing to offer him,' 7 and he says in reply from within, 'Do not bother me; the door has already been locked and my children and I are already in bed. I cannot get up to give you anything.' 8 I tell you, if he does not get up to give him the loaves because of their friendship, he will get up to give him whatever he needs because of his persistence. 9 And I tell you, ask and you will receive; seek and you will find; knock and the door will be opened to you. 10 For everyone who asks, receives; and the one who seeks, finds; and to the one who knocks, the door will be opened. 11 What father among you would hand his son a snake when he asks for a fish? 12 Or hand him a scorpion when he asks for an egg? 13 If you then, who are wicked, know how to give good gifts to your children, how much more will the Father in heaven give the Holy Spirit to those who ask him?"
my reflections
think: We should never fall into doubting God's goodness to us or his desire for our salvation.
_________________________________________________________
_________________________________________________________

God's special verse/thought for me today________________
_________________________________________________________

T O D A Y ' S BLESSING LIST
Thank You Lord for: ____________________________________
_______________________________________________________
READ THE BIBLE IN ONE YEAR Isaiah 46-48
SABBATH PAUSE
My weekly time with God
THANK YOU LIST
Things to be grateful for from the past week
________________________________________________________________
________________________________________________________________
_________________________________________________________________
SPECIAL NEEDS
Things to ask God for in the coming week
________________________________________________________________
_________________________________________________________________
________________________________________________________________
HIDDEN TREASURE
Most important word God told me this week
________________________________________________________________
_________________________________________________________________
_________________________________________________________________
PRAYER LIVED, PRAYER GRANTED
Once, during a youth retreat, a boy asked the preacher: "Father, you have said a lot of wonderful things about prayer; but now we would like you to tell us in just a few minutes how you pray yourself."
In the case of Jesus in today's Gospel, it was the other way around. In the first place, it was his actual lived example itself (and not his talking) which surely inspired the disciples to ask, "Lord, teach us to pray..." In fact, this request is preceded by a simple yet remarkable statement: "One day Jesus was praying in a certain place." This alone should already make us think: How well do we pray? Do we do so in a manner that inspires others to pray as well? Or, it might be also possible that we pray with an emphasis merely on externals, doing so for the sake of showing off.
Certainly the underlying motivation and purity of intention are the important things in prayer, for it is not a mere mechanical exercise nor just an obligation to fulfill. For one thing, we pray because we can't help but do so: by ourselves, we can hardly manage, and we are nothing at all. In other words, we need God.
Abraham Lincoln admitted, "I have been driven many times to my knees by the overwhelming conviction that I had nowhere else to go." One's helplessness (and one's humble admission of it) is a good predisposition to prayer. Paradoxically, there is a dignity to it —"a man is tallest on his knees," so to say. Just like Abraham in our First Reading today, we can even get cheeky with God and bargain with Him. In this sense, there is a strength in prayer — a strength which makes an allpowerful God become "weak" for us, unable to resist (as it were) our humble supplications. That is also why Jesus assures us, "Ask and you shall receive; seek and you shall find; knock and it shall be opened to you."
Perhaps Jesus was praying for something specific, in that opening snapshot of him praying. Perhaps he was praying for a greater openness and receptivity to the Spirit on the part of his disciples. Perhaps he was asking the Father to grant the gifts of humility and prayerfulness upon his followers. Obviously his prayer was heard by the Father. Jesus' disciples were in turn moved by his example of prayer, such that it led them to request for a lesson on prayer. As a result, that "prayer" of theirs was heard and granted. Fr. Martin M.
REFLECTION QUESTION: Have you asked today? If not, how can you receive?
I ask Lord, that Your will be done in me...
St. Seraphia, slave and martyr pray for us.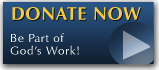 The FEAST is one of the happiest places on earth.

Click Here to find a Feast near you!
KERYGMA TV! is BACK
KERYGMA TV is on a new time slot and new channel Sundays 8 a.m. at IBC 13
Need Counseling? No Landline?
Now, you can use your mobile phone to call a friend for counseling at 09228407031. Or you may call our landlines 7266728, 7264709, 7259999 Mon-Fri 24-hrs, Sat 6am-5pm, Sun 6am-10am
BO BLOGS!
Go to Bo's Official Site and read his almost daily blog! Its not news, but thoughts and musings of Bo Sanchez. Get to know Bo in a more personal way --and find out what it means to live the life of a preacher. You get to enrich your faith as well.
DONATION
Remember to always donate your "first fruits"-not the last. Click on the "Donation" Box under the members menu - and you'll even see links to the nearest branches of the Banks where you can deposit.