READINGS for 2007-07-18
DELIVERED
So the cry of the Israelites has reached me, and I have truly noted that the Egyptians are oppressing them. – Exodus 3:9
December 11, 2005 was a red letter day for the Light of Jesus Community members. This was D-Day for the LOJ-Anawim-Gawad Kalinga project. As early as 7:00 in the morning, people kept coming to assemble at the covered court in Montalban for instructions before proceeding to the houses assigned to them. Their task: to install the front and back awning, finish the construction of the stairs to the loft, and paint the outside walls of the house.
Everyone was excited, though a little ignorant bout handling a paint brush or nailing wood, but the enthusiasm and sincerity was clearly evident.
As I went inside one of the houses, the resident, a pregnant woman with a one-yearold kid, started telling me how grateful her family was for being one of those chosen to resettle in this place. She used to dread the sound of the rain because of the rushing water that would rise up to 10 feet every time there was a storm in the city. As soon as she heard it, they would have to evacuate to the second floor and sometimes remain there for three days.
Yes, December 11, 2005 was the day God brought His people out of Egypt. Chelle C.
REFLECTION:
What miracle has the Lord performed in your life today?
Every day, You deliver me from Egypt. Help me to remember this truth.
1st READING
P S A L M
The burning bush is perhaps one of the most famous epiphanies of the Bible. God appears to Moses and tells him He has a task for him to do. It must have been a pretty disturbing sort of experience – a bush blazing away and not getting consumed by the fire. In a way this is reminiscent of God's love – the way it blazes in our hearts and only consumes the sin and leaves the rest of us purified and holy.
Exodus 3:1-6, 9-12
1 Moses was tending the flock of his father-in-law Jethro, the priest of Midian. Leading the flock across the desert, he came to Horeb, the mountain of God. 2 There an angel of the LORD appeared to him in fire flaming out of a bush. As he looked on, he was surprised to see that the bush, though on fire, was not consumed. 3 So Moses decided, "I must go over to look at this remarkable sight, and see why the bush is not burned." 4 When the LORD saw him coming over to look at it more closely, God called out to him from the bush, "Moses! Moses!" He answered, "Here I am." 5 God said, "Come no nearer! Remove the sandals from your feet, for the place where you stand is holy ground. 6 I am the God of your father," he continued, "the God of Abraham, the God of Isaac, the God of Jacob." Moses hid his face, for he was afraid to look at God. 9 "The cry of the Israelites has reached me, and I have truly notedthat the Egyptians are oppressing them. 10 Come, now! I will send you to Pharaoh to lead my people, the Israelites, out of Egypt." 11 But Moses said to God, "Who am I that I should go to Pharaoh and lead the Israelites out of Egypt?" 12 He answered, "I will be with you; and this shall be your proof that it is I who have sent you when you bring my people out of Egypt, you will worship God on this very mountain."
Psalm 103:1-2, 3-4, 6-7
R: The Lord is kind and merciful.
1 Bless the LORD, O my soul; and all my being, bless his holy name. 2 Bless the LORD, O my soul, and forget not all his benefits. (R) 3 He pardons all your iniquities, he heals all your ills. 4 He redeems your life from destruction, he crowns you with kindness and compassion. (R) 6 The LORD secures justice and the rights of all the oppressed. 7 He has made known his ways to Moses, and his deeds to the children of Israel. (R)
G O S P E L
Matthew 11:25-27
Jesus knows that the heart of His Father is for those who cannot defend or look after themselves. We see this in the Law of Moses where there are laws that provide for widows and orphans from the temple treasury and thus the tithe of the people. Similarly we must see to it that the poor and outcast of society are not left outside the care of the Church Community or we will have failed in our Christian duty to love.
25 At that time Jesus said in reply, "I give praise to you, Father, Lord of heaven and earth, for although you have hidden these things from the wise and the learned you have revealed them to the childlike. 26 Yes, Father, such has been your gracious will. 27 All things have been handed over to me by my Father. No one knows the Son except the Father, and no one knows the Father except the Son and anyone to whom the Son wishes to reveal him."
my reflections
think: We must see to it that the poor and outcast of society are not left outside the care of the Church Community or we will have failed in our Christian duty to love.
_________________________________________________________
_________________________________________________________
God's special verse/thought for me today________________
_________________________________________________________
T O D A Y ' S BLESSING LIST
Thank You Lord for: ____________________________________
_______________________________________________________
READ THE BIBLE IN ONE YEAR Isaiah 15-18
"HIDE-AND-SEEK" WITH GOD
If yesterday we saw the lack of faith of three towns of Galilee, today's Gospel instead is a tender contrast: we have the humble faith of the little ones in God's Kingdom.
This brings to my mind a simple cartoon of many years ago, wherein several theologians and religious experts (recognizable in their clerical garb) are depicted as frantically searching around, while Jesus was simply in a corner with two kids, gesturing to them to keep quiet about their whereabouts.
Actually the "learned" and the "clever" whom Jesus refers to are those who are already closed in their views about God and the world, unwilling to change them and to learn something new. They are convinced that they already know everything about God, that they possess the true doctrine.
They seem to forget that no one ever possesses the truth, because it is really the other way around: it is always the truth which possesses us. That is why the only thing that matters is that we surrender to God.
In this game of "hide-and-seek" with God, therefore, the real winner turns out to be the one who is "caught" by Him, not the one who has hidden himself very well by locking himself up in his own views. Let us allow ourselves to be "caught" by God — indeed, we can be among those "to whom the Son wishes to reveal Him." Fr. Martin M.
REFLECTION QUESTION: Are you allowing God to catch you?
My thoughts and self I bare to You. I no longer wish to hide from Your mercy and love.
St. Camillus de Lellis, pray for us.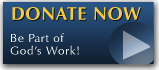 The FEAST is one of the happiest places on earth.

Click Here to find a Feast near you!
KERYGMA TV! is BACK
KERYGMA TV is on a new time slot and new channel Sundays 8 a.m. at IBC 13
Need Counseling? No Landline?
Now, you can use your mobile phone to call a friend for counseling at 09228407031. Or you may call our landlines 7266728, 7264709, 7259999 Mon-Fri 24-hrs, Sat 6am-5pm, Sun 6am-10am
BO BLOGS!
Go to Bo's Official Site and read his almost daily blog! Its not news, but thoughts and musings of Bo Sanchez. Get to know Bo in a more personal way --and find out what it means to live the life of a preacher. You get to enrich your faith as well.
DONATION
Remember to always donate your "first fruits"-not the last. Click on the "Donation" Box under the members menu - and you'll even see links to the nearest branches of the Banks where you can deposit.