READINGS for 2007-07-14
A LIFE LESS ORDINARY
"Even though you meant harm to me, God meant it for good, to achieve his present end, the survival of many." – Genesis 50:20
2006 wasn't a very good year for Tom Cruise. He was attacked left and right for his Scientology beliefs, for his "excessive" show of emotion, and for his keeping Katie Holmes from her acting career.
Yes, you're still reading Didache and not a gossip mag.
The reason I brought Tom up is that in an interview, he denied he was ever dyslexic. That's a puzzle to me because in his early years he was open about his difficulty in learning his lines due to this learning disability.
I find it sad that he would deny this part of himself. I think that when we deny any part of our lives – painful though that part may be – we become less rich. Because the painful times are the occasions that lift us up to become less ordinary. They make us into better persons if they have not killed us first.
Joseph knew this. And so he did not look upon his tragedy as something that made him less than who he was. In fact, he acknowledged it as God's will for him so that others would have better lives.
I am living a better life because of Joseph's story. Are you? Victoria L.
REFLECTION:
What weighs you down can either break you or make you.
My pain I surrender to You, Lord. Turn it into a tool for the benefit of others.
1st READING
Genesis 49:29-33; 50:15-24
When Jacob dies he is returned to the country of his forefathers and he is buried beside Abraham and Sarah in the land God has promised them. We keep returning to this idea of the Promised Land – a theme all through the Old Testament and still a part of the Jewish psyche today. We cannot underestimate its importance in trying to understand what it is God is doing with His people.
29 Then Jacob gave them this charge: "Since I am about to be taken to my kindred, bury me with my fathers in the cave that lies in the field of Ephron the Hittite, 30 the cave in the field of Machpelah, facing on Mamre, in the land of Canaan, the field that Abraham bought from Ephron the Hittite for a burial ground. 31 There Abraham and his wife Sarah are buried, and so are Isaac and his wife Rebekah, and there, too, I buried Leah — 32 the field and the cave in it that had been purchased from the Hittites." 33 When Jacob had finished giving these instructions to his sons, he drew his feet into the bed, breathed his last, and was taken to his kindred. 50: 15 Now that their father was dead, Joseph's brothers became fearful and thought, "Suppose Joseph has been nursing a grudge against us and now plans to pay us back in full for all the wrong we did him!" 16 So they approached Joseph and said: "Before your father died, he gave us these instructions: 17 'You shall say to Joseph, Jacob begs you to forgive the criminal wrongdoing of your brothers, who treated you so cruelly.' Please, therefore, forgive the crime that we, the servants of your father's God, committed." When they spoke these words to him, Joseph broke into tears. 18 Then his brothers proceeded to fling themselves down before him and said, "Let us be your slaves!" 19 But Joseph replied to them: "Have no fear. Can I take the place of God? 20 Even though you meant harm to me, God meant it for good, to achieve his present end, the survival of many people. 21 Therefore have no fear. I will provide for you and for your children." By thus speaking kindly to them, he reassured them. 22 Joseph remained in Egypt, together with his father's family. He lived a hundred and ten years. 23 He saw Ephraim's children to the third generation, and the children of Manasseh's son Machir were also born on Joseph's knees. 24 Joseph said to his brothers: "I am about to die. God will surely take care of you and lead you out of this land to the land that he promised on oath to Abraham, Isaac and Jacob."
P S A L M
Psalm 105:1-2, 3-4, 6-7
R: Be glad you lowly ones; may your hearts be glad!
1 Give thanks to the LORD, invoke his name; make known among the nations his deeds. 2 Sing to him, sing his praise, proclaim all his wondrous deeds. (R) 3 Glory in his holy name; rejoice, O hearts that seek the LORD! 4 Look to the LORD in his strength; seek to serve him constantly. (R) 6 You descendants of Abraham, his servants, sons of Jacob, his chosen ones! 7 He, the LORD, is our God; throughout the earth his judgments prevail. (R)
G O S P E L
Matthew 10:24-33
Jesus warns us not to get beyond ourselves, or in simpler terms, to remain humble no matter how exalted the work we may be doing for His Kingdom is. Pride and presumption, twin sins, are the constant danger and enemy to the Christian life. Let us be aware that they will often try to trip us up and so be able to negate their wiles. Let us be humble and seek only what is next on God's agenda for us to do.
24 "No disciple is above his teacher, no slave above his master. 25 It is enough for the disciple that he become like his teacher, for the slave that he become like his master. If they have called the master of the house Beelzebul, how much more those of his household! 26 Therefore do not be afraid of them. Nothing is concealed that will not be revealed, nor secret that will not be known. 27 What I say to you in the darkness, speak in the light; what you hear whispered, proclaim on the housetops. 28 And do not be afraid of those who kill the body but cannot kill the soul; rather, be afraid of the one who can destroy both soul and body in Gehenna. 29 Are not two sparrows sold for a small coin? Yet not one of them falls to the ground without your Father's knowledge. 30 Even all the hairs of your head are counted. 31 So do not be afraid; you are worth more than many sparrows. 32 Everyone who acknowledges me before others I will acknowledge before my heavenly Father. 33 But whoever denies me before others, I will deny before my heavenly Father."
my reflections
think: Jesus warns us not to get beyond ourselves.
________________________________________________________
_________________________________________________________
God's special verse/thought for me today________________
_________________________________________________________
T O D A Y ' S BLESSING LIST
Thank You Lord for: ____________________________________
_______________________________________________________
READ THE BIBLE IN ONE YEAR Isaiah 3-5
GETTING TO KNOW THE SAINTS
Saint Maria Goretti
Maria Goretti, a Martyr of Holy Purity , was born to a poor family in 1890. Her father died when Maria and her five siblings were still young. She helped her mother with the chores and in caring for the other children. Despite the poverty, Maria remained cheerful. She regularly heard Mass, even if it meant walking for two hours to reach the church, and received the sacrament of Reconciliation.
Maria grew up to become a beautiful young lady. When she was 12, their 19-year old neighbor Alexander tried to do her harm. He dragged her into a room and attempted to rape her. He stuffed her mouth with a handkerchief to keep her from screaming. When the girl continued to struggle, Alexander panicked. He stabbed her with a dagger 14 times and ran away. Maria was brought to a hospital. Hours before she died on July 6, 1902, Maria forgave her murderer.
Alexander was sent to prison. He did not repent for the crime he committed. One day while in prison, the young man had a vision of Maria offering him flowers. The maiden was in a garden, dressed in white. In his vision, Maria gathered lilies, smiled and came near him. She gave him an armful of lilies. Each lily was transformed into a still white flame as he accepted each. Then Maria disappeared. When Alexander awoke, he repented. And after 27 years of imprisonment, when the man was set free, he first visited the Goretti home and asked for the forgiveness of Maria s mother. On April 27, 1947, Maria was beatified by Pope Pius XII and three years later, on July 25, 1950, was proclaimed a saint.
http://www.daughtersofstpaul.com/saintday/m7.html
http://www.catholic-forum.com/saints/saintm09.htm
Saints Rufina and Secunda
Saints Rufina and Secunda were the daughters of the Roman senator Asterius.
Both were betrothed to Christian men, Armentarius and Verinus.
During the persecution of Emperor Valerian to the Catholic Church, both men enounced their faith. The two sisters, however, remained faithful to Christianity.
They decided to flee to Etruria, but on their way both were captured. They were brought before the prefect Junius Donatus. He ordered his men to scourge Rufina while being watched by her sister Secunda.
During the scourging, the latter shouted, Why are you honoring my sister in this way and dishonoring me! Please scourge us both at the same time. We both declare that Jesus Christ is God. Furious, Donatus ordered that the two be beheaded.
http://www.saintpatrickdc.org/ss/0710.html
A LONG OVERDUE TASK
We have various teachings of Jesus for our Gospel reading today, put together by the evangelist Matthew as part of a unit in his Gospel (known as The Apostolic Discourse). We do know, in fact (thanks to the efforts of scripture scholars), that the evangelists took liberties in "editing" or arranging their material. Let us take, for instance, the verses: "Nothing is concealed that will not be revealed, and nothing hidden that will not become known. What I tell you in darkness, speak in the light. What you hear in private, proclaim from the housetops."
These words are also found in Luke (12:2-3), but he intended an entirelydifferent meaning for it: the disciples shouldn't imitate the hypocrisy of the Pharisees. Whatever they may try to hide will certainly come to light eventually, and they must therefore speak openly. But in our case of Matthew now, he means that it will be the duty of Jesus' disciples later to deliver His message in its entirety and without fear. Our Lord, in fact, had somehow to obscure His teaching, due to two reasons: first, for fear His hearers would misunderstand Him if He taught them too directly; second, He Himself had not yet completed (at that time, by His death and resurrection) the work which alone could explain the message.
If such is the case, we now at present are supposed to quite literallyfulfill Jesus' command. Jesus has already long since completed His work, through his Passion, Death and Resurrection: that is what makes His teaching "later disciples" of Jesus, should now uninhibitedly proclaim Jesus' Good News, without any fear or hesitation. The last two verses can serve as a warning for us if we fail to fulfill this mandate: "Whoever acknowledges me before men I will acknowledge before my Father in heaven. Whoever disowns me before men I will disown before my Father in heaven." So, what are we doing now in line with this? Or are we perhaps still stuck in the distant past of Matthew the Evangelist, when he was still composing his Gospel? Fr. Martin M.
REFLECTION QUESTION: Are we perhaps still stuck in the distant past of Matthew the Evangelist, when he was still composing his Gospel?
Make me ready, Lord, to fulfill the long overdue task.
Blessed Kateri Tekakwitha, virgin, pray for us.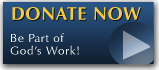 The FEAST is one of the happiest places on earth.

Click Here to find a Feast near you!
KERYGMA TV! is BACK
KERYGMA TV is on a new time slot and new channel Sundays 8 a.m. at IBC 13
Need Counseling? No Landline?
Now, you can use your mobile phone to call a friend for counseling at 09228407031. Or you may call our landlines 7266728, 7264709, 7259999 Mon-Fri 24-hrs, Sat 6am-5pm, Sun 6am-10am
BO BLOGS!
Go to Bo's Official Site and read his almost daily blog! Its not news, but thoughts and musings of Bo Sanchez. Get to know Bo in a more personal way --and find out what it means to live the life of a preacher. You get to enrich your faith as well.
DONATION
Remember to always donate your "first fruits"-not the last. Click on the "Donation" Box under the members menu - and you'll even see links to the nearest branches of the Banks where you can deposit.