READINGS for 2007-07-10
WRESTLING WITH THE LORD
"I will not let you go until you bless me."– Genesis 32:27
How could he? He knew he never had a chance. He knew it was always God who would prevail! How irreverent, above all, to "wrestle with the Lord!"
Ah, but this is Jacob – persistent, relentless, single-minded in his pursuit for blessing. Jacob never waited for his destiny. He made it happen. To Jacob, divine destiny should be met by human response. And he was named Israel!
Know what's the most amazing of it all? The Lord allowing Jacob to wrestle with Him! It might have cost Jacob's hip, but he surely developed some "inner muscles" in the process. My favorite talk as a preacher is on the topic of surrendering fully to God. "Let God, let go!" Yet, how can I disagree with Jacob's wrestling with God when I too have been "wrestling with Him all my life"?
"I will not let you go until you bless me." I pray hard and offer at the Lord's altar my dreams and my goals. But I also work hard in pursuing them. Persistently. Relentlessly. Stubbornly. Even if I know that it is always He who will prevail!
And you know what's the most amazing of it all? The Lord allowing me to wrestle with Him! So far, my hips are still intact, and I sure am developing some "inner muscles" too. Alvin B.
REFLECTION:
Do you feel guilty when you "wrestle with the Lord"? Do you see that sometimes, for some divine purpose, He allows you to?
O God, teach me when to submit fully to you, and teach me when You allow me to "wrestle with You." Amen.
1st READING
Genesis 32:23-33
Jacob is a determined character and is not going to lose this wrestle with God.He wants a blessing from his opponent. He wants to know his name as a sign of his victory over him. The stranger refuses to give Jacob his name and Jacob realizes that he has struggled with the Lord, hence the name Peniel. Let us not be afraid to struggle and wrestle a blessing from God. Who knows, we may become as great as Jacob.
23 In the course of that night, however, Jacob arose, took his two wives, with the two maidservants and his eleven children, and crossed the ford of the Jabbok. 24 After he had taken them across the stream and had brought over all his possessions, 25 Jacob was left there alone. Then some man wrestled with him until the break of dawn. 26 When the man saw that he could not prevail over him, he struck Jacob's hip at its socket, so that the hip socket was wrenched as they wrestled. 27 The man then said, "Let me go, for it is daybreak." But Jacob said, "I will not let you go until you bless me." 28 "What is your name?" the man asked. He answered, "Jacob." 29 Then the man said, "You shall no longer be spoken of as Jacob, but as Israel, because you have contended with divine and human beings and have prevailed." 30 Jacob then asked him, "Do tell me your name, please." He answered, "Why should you want to know my name?" With that, he bade him farewell. 31 Jacob named the place Peniel, "Because I have seen God face to face," he said, "yet my life has been spared." 32 At sunrise, as he left Penuel, Jacob limped along because of his hip. 33 That is why, to this day, the Israelites do not eat the sciatic muscle that is on the hip socket, inasmuch as Jacob's hip socket was struck at the sciatic muscle.
P S A L M
Psalm 17:1, 2-3, 6-7, 8, 15
R: In justice, I shall behold your face, O Lord.
1 Hear, O LORD, a just suit; attend to my outcry; hearken to my prayer from lips without deceit. (R) 2 From you let my judgment come; your eyes behold what is right. 3 Though you test my heart, searching it in the night, though you try me with fire, you shall find no malice in me. (R) 6 I call upon you, for you will answer me, O God; incline your ear to me; hear my word. 7 Show your wondrous mercies, O savior of those who flee from their foes. (R) 8 Hide me in the shadow of your wings. 15 I in justice shall behold your face; on waking, I shall be content in your presence. (R)
G O S P E L
Matthew 9:32-38
Jealousy is a wicked and destructive thing. We should all rejoice when a demon is cast out of our neighbor and he or she is freed to live a fruitful life as a son or daughter of God. The Pharisees are jealous of the power of Jesus and his popularity with the people. May this never happen to us. I pray that we are always able to rejoice in the blessings and gifts God bestows on others so that we can all work together to bring about the kingdom of God.
32 As they were going out, a demoniac who could not speak was brought to him, 33 and when the demon was driven out the mute person spoke. The crowds were amazed and said, "Nothing like this has ever been seen in Israel." 34 But the Pharisees said, "He drives out demons by the prince of demons." 35 Jesus went around to all the towns and villages, teaching in their synagogues, proclaiming the gospel of the kingdom, and curing every disease and illness. 36 At the sight of the crowds, his heart was moved with pity for them because they were troubled and abandoned, like sheep without a shepherd. 37 Then he said to his disciples, "The harvest is abundant but the laborers are few; 38 so ask the master of the harvest to send out laborers for his harvest."
my reflections
think: Jealousy is a wicked and destructive thing.
________________________________________________________
_________________________________________________________
God's special verse/thought for me today________________
_________________________________________________________
T O D A Y ' S BLESSING LIST
Thank You Lord for: ____________________________________
_______________________________________________________
READ THE BIBLE IN ONE YEAR Sirach 40-43
JESUS' COMPASSION
The scene described in our Gospel today (that of the crowds "lying prostrate from exhaustion, like sheep without a shepherd") continues to be replicated all over the world, across times and places. More than physical exhaustion or hunger, what is even sadder are the innumerable people fatigued by spiritual weariness and lostness — people slowly dying spiritually, perhaps because they lack someone to share the Good News of Jesus with them.
It's really a pity. And that is exactly the point: in the first place was thevery compassion of Jesus himself — something highlighted by Matthew: "At the sight of the crowds, his heart was moved with pity." And scripture commentator William Barclay both echoes it and elaborates on it: "He [Jesus] was not annoyed with their foolishness; he was not angry at their shiftlessness; he was sorry for them ... He did not see man as a criminal to be condemned; he saw man as a lost wanderer to be found and brought home. He did not see men as chaff to be burned; he saw them as a harvest to be reaped for God... He never regarded people as nuisance, but always as people whom he must help" (New Testament Words).
How would we react nowadays to similar scenes of misery, similarsituations of suffering? Better yet (granted that such situations are inevitable anyway because of the given lack of workers), how much have we prayed to the Harvest Master to send out more laborers indeed to help in the harvesting? And lastly, how do we let Jesus utilize our very own selves for this work? Fr. Martin M.
REFLECTION QUESTION: Do you make yourself available to be a laborer for the Kingdom?
Prepare us for Your work. Grant us hearts of compassion, ready to do the action.
Blessed Emmanuel Ruiz, martyr, pray for us.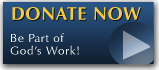 The FEAST is one of the happiest places on earth.

Click Here to find a Feast near you!
KERYGMA TV! is BACK
KERYGMA TV is on a new time slot and new channel Sundays 8 a.m. at IBC 13
Need Counseling? No Landline?
Now, you can use your mobile phone to call a friend for counseling at 09228407031. Or you may call our landlines 7266728, 7264709, 7259999 Mon-Fri 24-hrs, Sat 6am-5pm, Sun 6am-10am
BO BLOGS!
Go to Bo's Official Site and read his almost daily blog! Its not news, but thoughts and musings of Bo Sanchez. Get to know Bo in a more personal way --and find out what it means to live the life of a preacher. You get to enrich your faith as well.
DONATION
Remember to always donate your "first fruits"-not the last. Click on the "Donation" Box under the members menu - and you'll even see links to the nearest branches of the Banks where you can deposit.